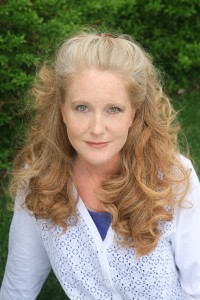 Delighting readers with her historical romantic comedy debut
A Change of Fortune
Jen Turano
shares about herself and her writing
Enjoy getting to know Jen!
~~~~~~~~
What appeals to you most about writing fiction?
Writing fiction allows me to create these wonderful worlds where outlandish things happen, but always end with a happily ever after.
Why Christian fiction?
With Christian fiction, I can bring God into the scenes, which hopefully, gives readers a little sense of peace.
Name five things you can't live without
My family, friends, Diet Pepsi, shampoo and books.
Favourite book ~ Favourite movie ~ Favourite TV show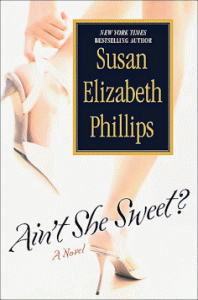 Book – Ain't She Sweet – Susan Elizabeth Phillips
Movie – Pride and Prejudice – the latest version
TV Show – hmmm, I don't watch much TV – but I guess I'll say…Harry's Law – although, I have been known to turn on a few of those questionable reality TV shows at times – for some odd reason, I find them riveting!
Where is the most interesting place you have been?
I love upstate New York by the Finger Lakes region. The scenery is absolutely gorgeous, especially in the fall, and there are these fascinating old cemeteries that I could roam around in for days.
What did you want to be when you grew up?
A make-up artist.
What are two things people might be surprised to know about you?
I don't drive on highways, and I can't eat chocolate.
 A Change of Fortune
Lady Eliza Sumner is on a mission. Her fortune was the last thing she had left after losing her father, her fiance, and her faith. Now, masquerading as Miss Eliza Sumner, governess-at-large, she's determined to find the man who ran off with her fortune, reclaim the money, and head straight back to London.
Mr. Hamilton Beckett, much to his chagrin, is the catch of the season, and all the eyes of New York society–all the female ones, at least–are on him. He has no plans to marry again, especially since his hands are full keeping his business afloat while raising his two children alone.
Eliza's hapless attempts to regain her fortune unexpectedly put her right in Hamilton's path. The discovery of a common nemesis causes them to join forces and, before she knows it, Eliza has a whole retinue of people helping her. Eliza's determination not to trust anyone weakens when everyone's antics and bumbling efforts to assist her make her wonder if there might be more important things than her fortune and independence. When all of Hamilton's and Eliza's best-laid plans fall by the wayside, it will take a riot of complications for them to realize that God just might have had a better plan in mind all along.
Which character did you connect to the most?
Miss Agatha Watson – she's just a hoot.
Which character was the most difficult to write?
Grayson Sumner
What was your favourite scene to write in (title of current novel) or share your favourite paragraph
The opening scene at the dinner party, but…I really liked the jail scene, and…oh…I can't forget about the ball with all the drama – that was a blast to write.
What's next in your writing pipeline?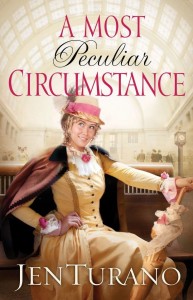 I just finished the edits for book two in The Ladies of Distinction Series – A Most Peculiar Circumstance – Arabella and Theodore's story. It will release in June, 2013. Books three and four are written, but I still need to edit both of them. We have a tentative title for book three, but I can't tell you yet what it is, but it will release in November, 2013
And then…I've been playing around with another series – this one involving ladies who are connected with an academy for young ladies. The possibilities for mayhem are endless, which in my world, is a fabulous thing.
Thanks Jen – loved having you visit!
Relz Reviewz Extras
Review of A Change of Fortune
Download Jen's Gentlemen of her Dreams (Ladies of Distinction novella) free at Amazon
Jen's Author Alert
Visit Jen's website and blog
Buy A Change of Fortune at Amazon or Koorong