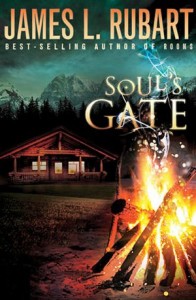 Meet four people whose lives are upended in
James Rubart's
Soul's Gate
Thomas Nelson
The Story
"Every now and then we get a break from reality. A glimpse into the other world that is more real than the reality we live in 99 percent of our days. The Bible is about a world of demons and angels and great evil and even greater glory."
What if you could travel inside another person's soul? To battle for them. To be part of Jesus healing their deepest wounds. To help set them free to step boldly into their divinely designed future.
Thirty years ago that's exactly what Reece Roth did. Until tragedy shattered his life and ripped away his future.
Now God has drawn Reece out of the shadows to fulfill a prophecy spoken over him three decades ago. A prophecy about four warriors with the potential to change the world . . . if Reece will face his deepest regret and teach them what he has learned.
They gather at a secluded and mysterious ranch deep in the mountains of Colorado, where they will learn to see the spiritual world around them with stunning clarity—and how to step into the supernatural.
Their training is only the beginning. The four have a destiny to pursue a freedom even Reece doesn't fully fathom. But they have an enemy hell-bent on destroying them and he'll stop at nothing to keep them from their quest for true freedom and the coming battle of souls.
Introducing Reece, Brandon, Dana & Marcus
Brief physical description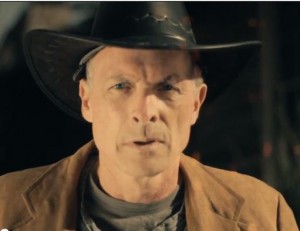 Reece Roth- A tall older man, lean, greying hair, with a liberal sprinkling of grit, and an ever present beat up Stetson hat
Brandon Scott- A young musician, dirty blond hair, impish grin, handsome and playful
Dana Raine- thirties, executive type, brown hair, born leader
Marcus Amber- physics professor at the University of Washington dark hair, a runner's body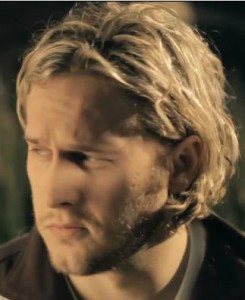 Resembles…
The stills I took of the actors from the video trailer give you a good feel for my characters.
Strengths and weaknesses
Reece Roth- knows many deep mysteries of God, but haunted by the past
Brandon Scott- great sense of humor, passionate, but doesn't think he's worth much
Dana Raine- strong leader, isolates herself/won't let anyone get close
Marcus Amber- brilliant, but held back by boatloads of regret
Quirk (if any)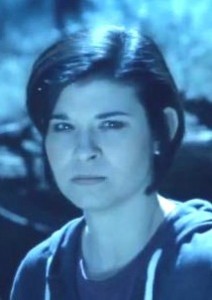 Reece Roth- drinks jars of salsa for breakfast (which is based on a friend of mine who does that. Notice I didn't mention your name, Allen.)
Brandon Scott- loves sunflower seeds and eats them all the time
Marcus Amber- can't help talking like a scientist with words most other people can't understand
Your inspiration for the characters
Great question without an answer for any of them! I'm definitely a Seat-of-the-Pants writer, so my main characters all simply appeared in my head as I wrote. You've heard author's say they're often just scribes that write down the movie playing in their mind. That is moi.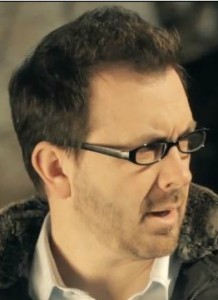 Background to the story
As I was writing my first novel, ROOMS (the story of a young man who goes inside the rooms of his soul) this question popped into my brain: What if you could send your spirit inside other people's souls to fight for their freedom? So while SOUL'S GATE isn't a sequel to ROOMS (which I plan on doing someday) SOUL'S GATE was definitely inspired by ROOMS.
Relz Reviewz Extras
Get to know Jim
Review of ROOMS & The Chair
Character spotlight on Micah Taylor
Pop Quiz with Jim
Visit Jim's website and blog
Buy Soul's Gate at Amazon or Koorong