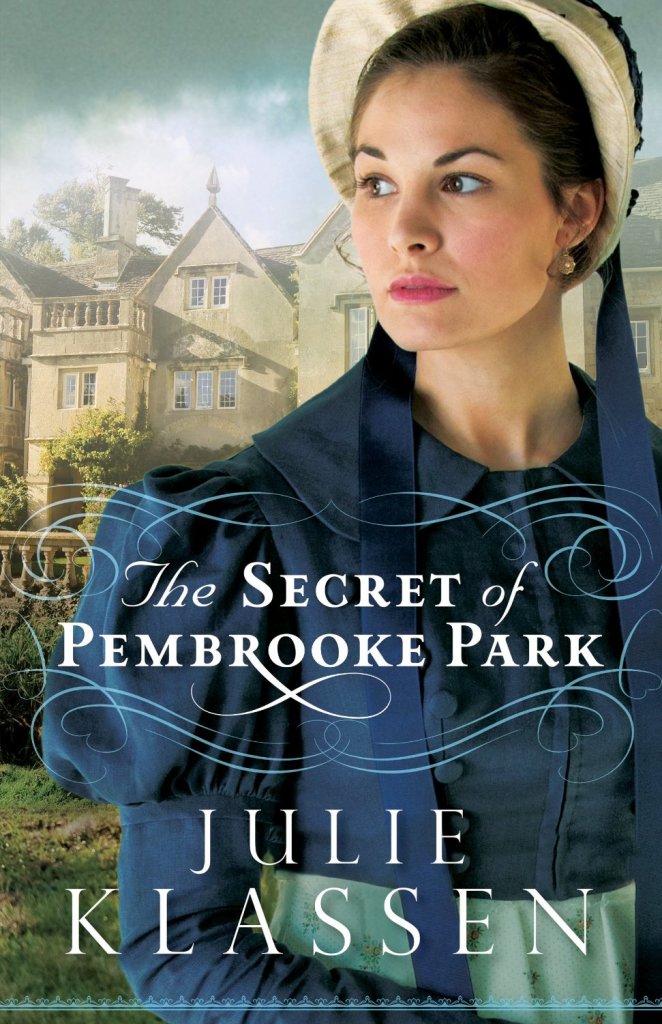 Meet a practical woman and a curate in
Julie Klassen's
historical romance
The Secret of Pembrooke Park
Bethany House
The Story
Abigail Foster is the practical daughter. She fears she will end up a spinster, especially as she has little dowry, and the one man she thought might marry her seems to have fallen for her younger, prettier sister.
Facing financial ruin, Abigail and her father search for more affordable lodgings, until a strange solicitor arrives with an astounding offer: the use of a distant manor house abandoned for eighteen years. The Fosters journey to imposing Pembrooke Park and are startled to find it entombed as it was abruptly left: tea cups encrusted with dry tea, moth-eaten clothes in wardrobes, a doll's house left mid-play…
The handsome local curate welcomes them, but though he and his family seem acquainted with the manor's past, the only information they offer is a stern warning: Beware trespassers drawn by rumors that Pembrooke Park contains a secret room filled with treasure.
This catches Abigail's attention. Hoping to restore her family's finances–and her dowry–Abigail looks for this supposed treasure. But eerie sounds at night and footprints in the dust reveal she isn't the only one secretly searching the house.
Then Abigail begins receiving anonymous letters, containing clues about the hidden room and startling discoveries about the past.
As old friends and new foes come calling at Pembrooke Park, secrets come to light. Will Abigail find the treasure and love she seeks…or very real danger?
Introducing Abigail and William
Miss Abigail Foster
Brief physical description
Abigail is the practical, plain sister, with fair skin, dark hair, and brown eyes.
Resembles…
Elaine Cassidy in A Room with a View
Strengths and weaknesses
Abigail is organized, capable, and responsible.
She is also insecure, and feels less worthy than her prettier sister.

Quirk (if any)

Abigail is interested in architecture and loves to study and draw house plans. She values practicality over beauty and enjoyment.
Your inspiration for the character
I set out to create a likeable, empathetic character. I drew on some of what I love about Austen's Elinor Dashwood (Sense and Sensibility) for inspiration.
Reverend Mr. William Chapman
Brief physical description
William Chapman has dark red hair and mischievous blue eyes. He is tall and well built. He stays lean and fit thanks to long country walks during which he composes sermons and visits outlying parishioners.
Resembl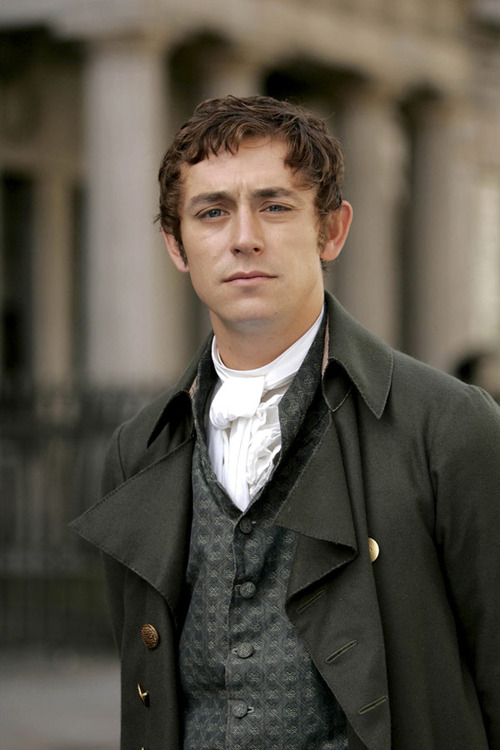 es… 
JJ Feild in Northanger Abbey and Austenland
Strengths and weaknesses

Mr. Chapman is a dedicated clergyman. He is also modest and funny and athletic.
He has a weakness for pretty women, noticing them perhaps a bit more keenly than a clergyman ought. He finds Miss Foster especially appealing and thinks other men must be blind not to notice her many charms.
Quirk (if any)
He is known for giving short sermons laced with humor, which the more staid among his congregation don't appreciate.
Your inspiration for the character
I set out to create a clergyman who is godly but also a man's man. No Mr. Collins here! He also has an ironic sense of humor, inspired by Henry Tilney in Austen's Northanger Abbey.
Background to the story 
The book is set in a mysterious, long-abandoned manor. This aspect of the novel was  inspired by an abandoned house in the woods near my childhood home. I was fascinated to look upon its crumbling walls, the sagging piano, the tattered blue dress on its hanger, and the mason jars of home-canned peaches on its shelves. I tried to imagine what had happened to the people who once lived there, and why did they leave so suddenly, without their belongings? I found it very satisfying to weave this real-life mystery into The Secret of Pembrooke Park.
Thanks Julie!
Relz Reviewz Extras