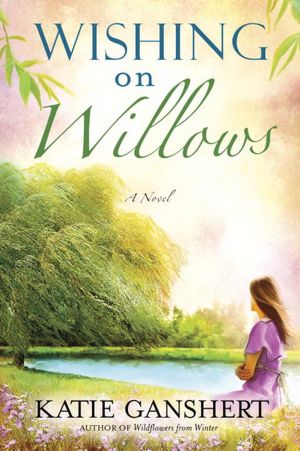 Meet two fabulous characters in
Katie Ganshert's
contemporary romance
Wishing on Willows
Waterbrook Press
The Story
A three-year old son, a struggling café, and fading memories are all Robin Price has left of her late husband. As the proud owner of Willow Tree Café in small town Peaks, Iowa,  she pours her heart into every muffin she bakes and espresso she pulls, thankful for the sense of purpose and community the work provides.
                                      
So when developer Ian McKay shows up in Peaks with plans to build condos where her café and a vital town ministry are located, she isn't about to let go without a fight.
 
As stubborn as he is handsome, Ian won't give up easily. His family's business depends on his success in Peaks. But as Ian pushes to seal the deal, he wonders if he has met his match. Robin's gracious spirit threatens to undo his resolve, especially when he discovers the beautiful widow harbors a grief that resonates with his own.
 
With polarized opinions forming all over town, business becomes unavoidably personal and Robin and Ian must decide whether to cling to the familiar or surrender their plans to the God of Second Chances. 
Enjoy meeting Ian & Robin
Ian McKay
Brief physical description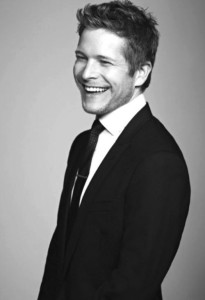 Ian is tan, with dark blonde hair and caramel-colored eyes that go crinkly when he smiles.
Resembles…
Matt Czruchry, only slightly taller and tanner. (Any Gilmore Girls in the house? Please tell me Logan's smile was not adorable!)
Strengths and weaknesses
Ian is charming and flirtatious and confident with a genuinely soft heart. He's competitive (sometimes to a fault), a wonderful cook, and has a hard time standing up to his father.
Your inspiration for the character
This is sort of interesting, because Ian has had such an evolution, almost to the point where he's unrecognizable from the Ian in the rough draft. Originally, I was digging those untouchable heroes. There is something romantic about that seemingly unattainable guy who falls head over heels for a girl. That's originally what inspired me to create Ian. But in the process of making him more likable, he changed quite a bit.
Robin Price
Brief physical description
Robin has long, dark hair, fair skin and pale blue eyes. She is average height with a slender build.
Resembles…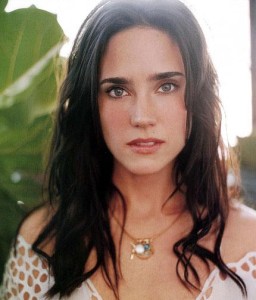 A young Jennifer Connelly, only with blue eyes instead of hazel.
Strengths and weaknesses
Robin is fiercely loyal and compassionate. She doesn't just feel bad for people in difficult circumstances, she gets her hands dirty in order to help them. She's a wonderful baker & a talented pianist.
She resists change to a fault and really has a hard time stepping past her fears. Robin is stuck in the past and needs someone to help her unstick herself. Enter Ian McKay….
Quirk (if any)
She's a coffee snob. Folgers just won't do.
Your inspiration for the character
When I was writing my debut novel, Wildflowers from Winter, Robin was an important secondary character and she kept stealing the show from my protagonist. She was passing through something incredibly difficult in that novel, so it was all too easy to give her the spotlight. Once I figured out I could give Robin her own story, I was able to give her her proper place in Wildflowers.
Background to the story 
My debut novel inspired me to write this one, even though you can read it without having read my debut.
Thanks Katie!
Relz Reviewz Extras
Review of Wildflowers from Winter
Character spotlight on Evan & Bethany
Interview with Katie
Katie's Author Alert
Visit Katie's website and blog
Buy Wishing on Willows at Amazon or Koorong