Military spouse, mum to one, francophile, and sushi maker
Historical writer
The Messenger, Love's Pursuit, A Heart Most Worthy, & more
~~~~~~~~
What did you do on/for your 13th birthday?
I had one of my good friends over for the night. Very low-key. Dinner out and cake at home afterward.
What 3 adjectives would your friends/family use to describe your personality?
Kind. Peaceful. Wise.
Where did your penchant for writing historicals begin?
On the East Coast of the United States. We lived in the state of Delaware when I was young, in the middle of so many historical places from the colonial period of American history. I suppose you could say I was doomed to write historicals.
Describe Unrivaled in 5 adjectives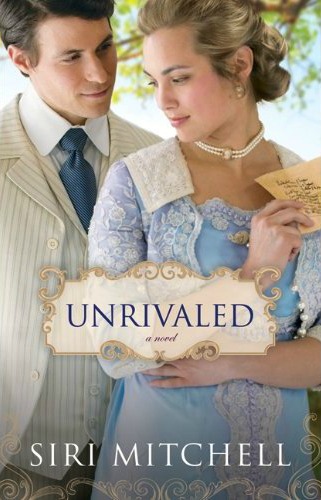 Funny. Light-hearted. Tart. Sweet. Intriguing.
What creepy crawly or critter do you most fear?
Snakes. Or maybe spiders. Or centipedes. Oh, I know!—definitely cockroaches.
If you could bring one character to life from your own books, who would it be and why?
Freddie from Chateau of Echoes. I've always wanted to own a castle in France. Maybe she'd let me borrow hers for a while.
Love Freddie!!
What's guaranteed to make you laugh?
Mr. Bean.
Please share a favourite Bible verse
2 Corinthians 8:11-12 'Now finish the work, so that your eager willingness to do it may be matched by your completion of it, according to your means. For if the willingness is there, the gift is acceptable according to what one has, not according to what he does not have.' I always have these grand visions of how I want my books to turn out. When I'm afraid that I've over-promised or can't write what I thought I could, this verse reminds me, that I can only do what I can do…and that's okay.
Thanks Siri!

Relz Reviewz Extras
Character spotlight on Charlie & Lucy
FamilyFiction Plus with Siri
Exclusive Book Club Interview with Siri
Review of The Messenger, A Heart Most Worthy, A Constant Heart and She Walks in Beauty
Character spotlight on She Walks in Beauty's Clara Carter, Love's Pursuit's characters and A Constant Heart's Marget & Lytham
Visit Siri's website
Buy Unrivaled at Amazon or Koorong