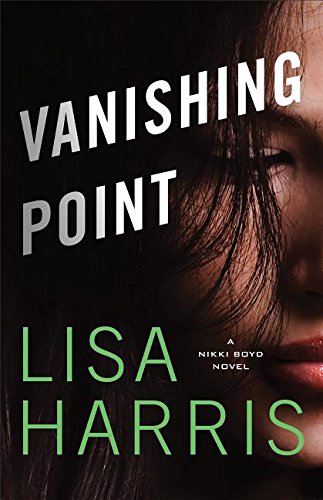 Meet a special agent and a police officer in
Lisa Harris'
romantic suspense
Vanishing Point
Revell
*****
The Story

During Garrett Addison's first week on the job as a criminal investigator for the Tennessee Bureau of Investigation, his team is called out to a murder scene of a young girl. She's the third victim in a string of disappearances with one thing in common–a Polaroid photo of each victim left behind at the crime scene.

The FBI is pulled into the case to help, and Garrett finds himself working with Special Agent Jordan Lambert, the woman he once loved. When yet another girl dies–number six–Garrett blames himself and believes he doesn't have what it takes to be an agent. What he'll discover is that, while he may be done with the killer, the killer is not done with him–or Jordan.

Bestselling and award-winning author Lisa Harris unveils an unforgettable story of a case that has haunted the public and law enforcement for more than a decade. Fans of the Nikki Boyd Files will thrill to finally discover what actually happened to Nikki's sister, Sarah. New readers will become instant fans after devouring this chilling tale.
Introducing Jordan & Garrett
Jordan Lambert
Brief physical description
Being half African American and half Caucasian, Jordan has beautiful tanned skin and curly hair that she sometime wears straight.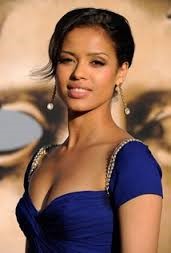 Resembles… 
See pic!
Strengths and weaknesses

Jordan is very focused which means she's great at her job. But because of this focus on her career, she once walked away from the only person who ever had a hold on her heart.
Quirk (if any)
She loves peanut butter milkshakes and celebrating with coconut custard pie.

Your inspiration for the character
My daughter's bi-racial, so I looked at her for the physical characteristic in particular with her tan skin and curly hair. Between Jordan's mother's Brazilian roots (My daughter also has a love for Brazil after living there) and her father's African American heritage, she'd been given an appreciation for life outside her small world. She'd learned to appreciate her father's love for jazz and crave her grandmother's ham hock, collard greens, and sweet potato pie, and at the same time have a decent handle on the Portuguese language and an enthusiastic love for soccer.
Garrett Addison
Brief physical description
When Jordan sees him again after several years, she thinks he looks just as good as the last time she'd seen him, with his military-style haircut, dark dreamy eyes, and that hint of five-o'clock shadow along his jawline. 
Resembles… 
See pic!
Garrett Addison went to law school as expected so he could one day work in the family law firm, but he eventually left after asked to do some unethical things. Joining the police force did not make his family happy and they are not very close. He's dedicated to his work and this case has gotten under his skin. And that might end up being his downfall.

Your inspiration for the character
I wanted someone who had a past with Jordan. Who would complement her and who she was because they brought out the best in each other. The two of them are just too stubborn to see it. I also wanted him to have something in his past—a traumatic experience as a child—that helped to mold him and made him who he was.
Background to the story 
While I was writing the Nikki Boyd Files, my publisher asked me to write a fourth story that would tie up one of the overarching mystery threads of the series. Ten years ago, Nikki Boyd's sixteen-year-old sister went missing and was believed to have been abducted by a serial killer known as The Angel Abductor. This story goes back to the beginning and unveils the story of this case that haunted the public and law enforcement for more than a decade.
Thanks Lisa!
Relz Reviewz Extras
All Things Harris @ Relz Reviewz
Visit Lisa's website and blog
Buy at Amazon: Vanishing Point or Koorong