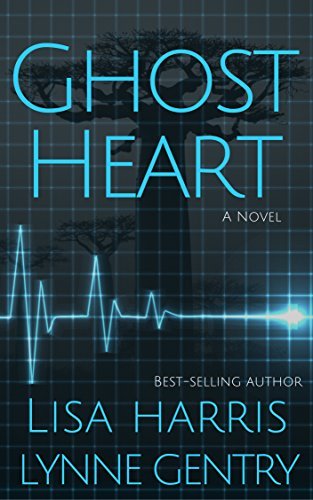 Meet a physician and a pilot in
Lisa Harris & Lynne Gentry's
romantic suspense
Ghost Heart
Harris-Gentry Suspense
*****
The Story

A brilliant transplant surgeon. A rogue organ broker. A ghost child.
And the legend that could destroy them all.

A brutal murder convinces surgeon Mia Kendall there's more than she imagined to the mysterious spike in heart transplant rejections. Determined to find answers before she loses another patient, Mia gets sucked into a dangerous international medical web. With time running out for her youngest transplant recipient, Mia is forced to partner with a disillusioned ex-military pilot who flies brokered organs across East Africa. But searching for the truth will prove costly for the unlikely duo racing to stop a madman before he annihilates a rare and cursed bloodline.
Introducing Mia & Race
DR. MIA KENDALL
Brief physical description
Dr. Mia Kendall abandoned the need to maintain her infamous family's good name along with her Angelina Jolie good looks the moment she set foot on the Dark Continent. Her olive complexion and chestnut hair tolerate the African sun well, but whenever she shops the markets of Dar Salaam or travels to a remote village, she still feels very white and very privileged. Her emerald green eyes are expertly trained to assess emergent medical situations, but for some reason, they've failed to help her diagnose the cause of her patient's heart rejections.
Resembles…
Strengths and weaknesses
While no one could question Mia's self-assured brilliance in the operating room, her naivety and self-doubt can lead her to trust the wrong people.
Quirk
Insists on trying to grow a plant, even though no one would ever accuse her of having a green thumb.
Your inspiration for the character
Lynne's daughter is a highly-skilled anaesthesiologist.  Medical professionals face ethical decisions daily. Exploring the strength of character required for doctors to do their jobs was fascinating.
RACE DANIELS
Brief physical description
When it comes to impressing the ladies, Race Daniels has always enjoyed being confused for a younger version of the actor Jon Hamm. Race got his strapping frame and square jaw from his stern father, but his unruly hair and piercing blue eyes came from his never-miss-a-thing mother. Usually flashing a lopsided grin goes a long way in prying information out of the tightest lips. But he's had to resort to more than his charm and good looks to pry the screwed down tight lid on the beautiful Dr. Mia Kendall.
Resembles…
A young version of actor Jon Hamm
Strengths and weaknesses
Don't be fooled by Race's laid-back, common sense approach to a problem. He's an extremely smart, highly trained ex-military pilot and nothing gets past him. His excessive flirting and huge humanitarian heart are cover ups for the deep hurt he's carrying inside.
Quirk
Race always has a stick of gum in his mouth, is a slob when it comes to keeping his cockpit clean. But he's meticulous when it comes to maintaining the safety and performance of his plane or anything related to his job as an organ transport pilot.

Your inspiration for the character
Race is a combination of the strong men who've served their country at great personal cost. Returning to civilian life can be difficult and unfulfilling. He is based on the hero all of us would like to believe we could be.
Background to the story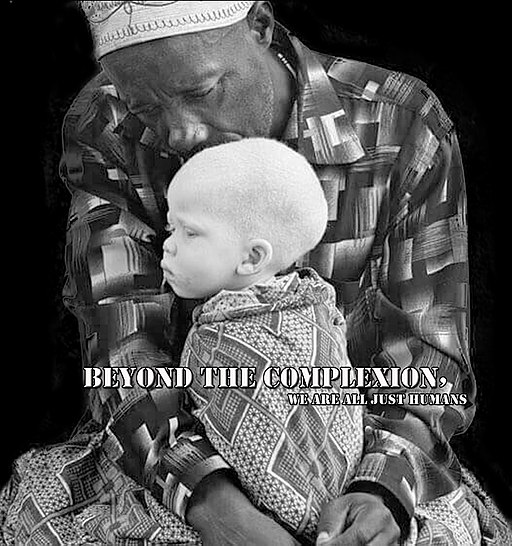 LYNNE: In 2008, a newspaper article featured a picture of a terrified albino. The fear in his pale eyes caught my attention. As I read about the horrors these fragile people faced in Africa, I couldn't believe such evil existed in the world. I emailed Lisa, who lives in Mozambique, and asked her to investigate.
LISA: Until Lynne wrote to me about the article, I'd never heard of these barbaric crimes. But after doing some further research, I discovered that the atrocities against albinos had been going on for years. Once we learned that the witch doctors targeted the pale skin and hair of this minority to make good luck charms and potions, we knew we had to tell their story.
Thanks Lynne & Lisa!
Relz Reviewz Extras
All Things Harris @ Relz Reviewz
All Things Gentry @ Relz Reviewz
Visit Lisa's website and blog
Visit Lynne's website and blog
Buy at Amazon: Ghost Heart