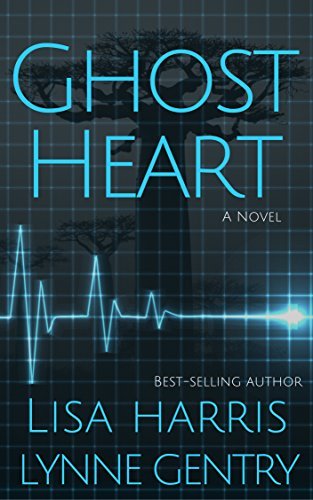 Synopsis:~
A brilliant transplant surgeon. A rogue organ broker. A ghost child.
And the legend that could destroy them all.
A brutal murder convinces surgeon Mia Kendall there's more than she imagined to the mysterious spike in heart transplant rejections. Determined to find answers before she loses another patient, Mia gets sucked into a dangerous international medical web. With time running out for her youngest transplant recipient, Mia is forced to partner with a disillusioned ex-military pilot who flies brokered organs across East Africa. But searching for the truth will prove costly for the unlikely duo racing to stop a madman before he annihilates a rare and cursed bloodline.
My take:~
Ghost Heart is a fast paced, international thriller that is intriguing, terrifying, and fascinating in equal measure. It's so easy to invest in each character and the challenges they face, both physical and mental, as well as spiritually. The story sheds light on the devastating consequences of being born albino in East Africa and the rising black market selling organs for human transplant. I love the African setting and being immersed in the sights and sounds of another country and culture which is a welcome change from most books these days. Harris and Gentry work seamlessly to provide a book with suspense, action, and romance, while highlighting a traditional curse and a modern day issue arising from medical advancement and human greed. An excellent collaboration that I hope is the first of many.
With thanks to the authors for my review copy.
Relz Reviewz Extras
All Things Harris @ Relz Reviewz
All Things Gentry @ Relz Reviewz
Visit Lisa's website and blog
Visit Lynne's website and blog
Buy at Amazon: Ghost Heart