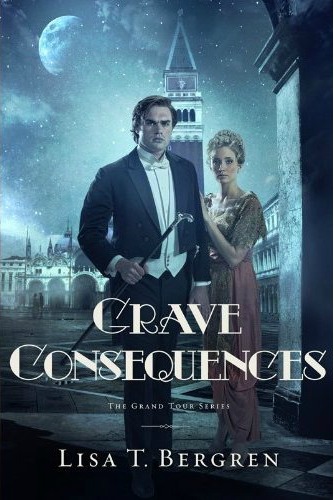 Meet a young "bear" in
Lisa T Bergren's
historical romance
Grave Consequences
David C Cook 
The Story
For Cora Kensington, the journey of a lifetime takes unexpected twists. And her future—her very life—depends on the decisions she'll make at each crossroad. As her European tour with her newfound family takes her through Austria, France, and Italy, an unseen enemy trails close behind. Meanwhile, a forbidden love continues to claim her heart, putting everyone's plans in danger.
And as Cora stays one step ahead of it all, what might need the most protection is her own heart, torn between the dramatic pursuit of a dashing Frenchman and a man who has been quietly staking claim to her affections all along. Love has dangers all its own. She must escape the bonds of the past and discover the faith to make the right choices, as each one has grave consequences.
Enjoy meeting Will!
Brief physical description
Will is 6'2″, broad-shouldered, somewhat-handsome (the kind of handsome that grows on you) man, with caring eyes and a strong chin.
Resembles…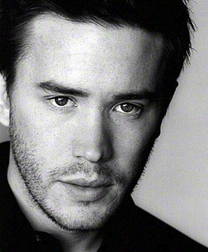 I figured he'd look a bit less teddy-bearish than we could find for a model (see the cover of GRAVE CONSEQUENCES), and yet not overly pretty. More like Tom Pelphrey, while his nemesis, the dashing Frenchman Pierre de Richelieu–who competes for Cora's affections– is more refined looking, like Stuart Townsend.
Strengths and weaknesses
Will is loyal and caring. Thoughtful and insightful. Passionate. But he's also haunted by his past losses and struggles—his parents' deaths, his inability to stay in college because of finances. This makes him doubt himself and his future.
Quirk (if any
He wants to be an architect, not a tour guide!
Your inspiration for the character 
Every solid, great man I know!
Background to the story
The Grand Tour series is about Cora Diehl Kensington's search for her truest identity–as a child of God–in the midst of traveling with a family she never knew she had through Europe in 1913. GRAVE CONSEQUENCES is the second book in the trilogy, following GLAMOROUS ILLUSIONS.
Thanks Lisa
Relz Reviewz Extras