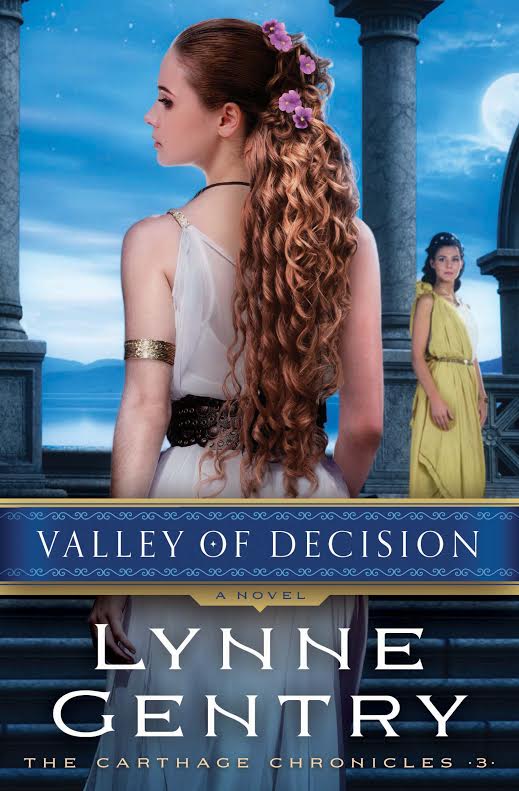 Meet an artist and a loner in
Lynne Gentry's
time-travel romance
Valley of Decision
Howard
*********
The Story

Every choice has a consequence in the explosive conclusion to the Carthage Chronicles as Lisbeth returns to third-century Carthage for a thrilling final adventure.

Thirteen years ago, Lisbeth made an impossible decision—leave third-century Carthage and her husband Cyprian behind for good. She knew it was to protect her daughter Maggie, so Lisbeth gathered the strength to move on with her life.

All these years, Lisbeth has thrown herself into her work and raising her headstrong daughter, all to live up to the promise she made to Cyprian. But Maggie is sick of being protected. In an act of teenage rebellion Maggie decides to do what her mother can't—secretly returning to the third century on a quest to bring her father back, leaving Lisbeth no choice but to follow.

With Maggie's surprise arrival in Carthage, chaos ensues. She finds her grandmother on trial for murder and attempts to save her, but instead the diversion sparks a riot that nearly destroys the plagued city. Only one thing will appease the wrath of the new proconsul of Carthage: the death of the instigator.

Will Lisbeth arrive in time to save her daughter from the clutches of Rome? How can God possibly redeem such a slew of unwise decisions and deep regrets? Filled with heart-wrenching twists and riveting action, Valley of Decision brings the romantic adventure epic, The Carthage Chronicles, to an electrifying conclusion.
Introducing Maggie & Barak
Maggie Hastings
Brief physical description
Don't let this 18 year-old, blue-eyed blonde with a heart-shaped face deceive you. This angelic-looking only child is quite capable of using her head-turning looks to get exactly what she wants. Because Maggie is as stunning as her mother Dr. Lisbeth Hastings, she's had her grandfather Dr. Lawrence Hastings wrapped around her little finger for years. Her sea blue eyes ripple with a restlessness that is as equally becoming as it is unsettling. Without even trying, she carries herself with the confident ease of the nobleman's daughter that she is, because while Maggie Hastings grew up in the 21st century, she is a product of the 3rd century. So, if she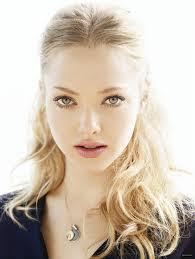 goes back to Carthage the question will be: Can this headstrong young woman who grew up with everything adapt to having nothing?    
Resembles…
Amanda Seyfried
Strengths and weaknesses
Much to Dr. Lisbeth Hastings' disappointment, Maggie is not very studious. In fact, she barely passed chemistry. Lisbeth just doesn't understand why this artistic young woman would much rather work on a charcoal sketch of a bird or take a photo of interesting shadows on a wall. However, her talents did land her a place in one of the most prestigious art schools in America. Maggie loves people, and people love her, which is exactly the opposite of her mother who has to work at relationships and intimacy. Maggie's hard-headed mindset puts her at odds with the rigid rules she's expected to follow. Her fearlessness causes her to charge in while others retreat, but Maggie's impulsiveness often leads to very unfortunate consequences.
Quirk (if any)  
She is extremely claustrophobic.
Your inspiration for the character
I think writers bring bits and pieces of themselves to every character. Maggie suffers from my impulsiveness. So many times I speak before I think, usually to great regret. I would like to think that her fearlessness is also patterned after me, but unfortunately I'm not so brave. For that admirable trait I looked to my son. He was/is my strong-willed child; headstrong and fearless. While I worried his leap-before-looking ways might get him killed as a child, I'm grateful I didn't fully quench that spirit because his unwillingness to give up or back down have served him well in adulthood.

Background to the story
Maggie went with her mother to the third century where she finally gets to meet her father. Things do not go well though. Maggie's insistence upon retrieving a doll results in the unfortunate accident that kills Ruth (Barek's mother). This mistake, horrible as it was, is not Maggie's deepest regret. She also blames herself for getting sick and forcing her mother to leave before they could save her dad. Maggie believes her mother secretly blames her too, and that's why her mother always seems so busy and distant. She feels like she has no choice but to go back to finish what her mother started.
Barek
Brief physical description
Barek's dark brooding disposition is framed by a lion's mane of dark curls, a dark complexion, and dark eyes. Square jawed and sharp-tongued, this seventeen-year-old young man has the ability to slice through you with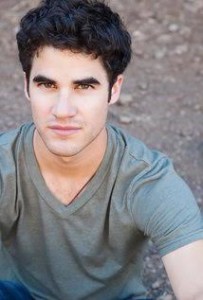 a single word.
Resembles…
Darren Criss
Strengths and weaknesses
Before Maggie and her mother brought their trouble to Carthage, this loner was usually found floating in a small fishing skiff, enjoying the solitude of the water. Although Barek appears brash when threatened, he has a gentle side, one he rarely exposes. Like Maggie, Barek is an only child, but now, because of Maggie's impulsive mistake, he is also an orphan. His guilt over his failure to prevent his mother's death has made him exceptionally cautious. He never likes to make a move without thinking through every detail. But his inability to act without a plan could very well be his downfall.
Quirk (if any)
He yells first and asks questions later.
Your inspiration for the character
I know a young man who made a tragic mistake 30 years ago. Because of circumstances beyond his control, a young husband and father died. This horrific accident changed him. He no longer smiled. He was gruff and difficult to get along with. He never made a move without calculating the outcome. A few years ago, forgiveness was offered to this man by the daughter of the man who died. In time, this girl's proffered grace sanded away the rough edges and melted this man's hardened heart. Barek's shame and inability to forgive himself is something I think all of us can relate to because we've all done something we deeply regret. I'm praying for the day it is as easy to extend grace to each other in the real world as it is in fiction. Until then, I'm grateful for the ultimate grace that has been extended to me by God.
Background to the story
Barek grew up as the son of a rug merchant who later becomes the Bishop of Carthage. When Barek was 16, he and his parents converted the wealthiest man in Carthage, Cyprianus Thascius, to Christianity. In order to help serve the fledgling church of Carthage, Cyprian invites Barek's family into his home. But when Barek loses both of his parents, he resents what the cause of Christ has taken from him. So he betrays the one man who has been kind to him, Cyprianus Thascius.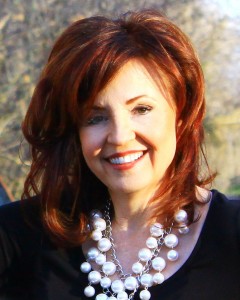 Thanks Lynne!
Lynne Gentry has written for numerous publications and is a professional acting coach, theater director and playwright with several full-length musicals and a Chicago children's theater curriculum to her credit. She likes to write stories that launch modern women into ancient adventures, such as The Carthage Chronicles series (Healer of Carthage, Return to Exile and Valley of Decision). Gentry is also an inspirational speaker and dramatic performer who loves spending time with her family and medical therapy dog.
To keep up with Lynne Gentry, visit www.lynnegentry.com, become a fan on Facebook (Author-Lynne-Gentry) or follow her on Twitter (@Lynne_Gentry) and Pinterest (lynnegentry7).
Relz Reviewz Extras
Character spotlight on Lisbeth & Cyprian
Review of Healer of Carthage
Visit Lynne's website and blog
Buy at Amazon: Valley of Decision or Koorong