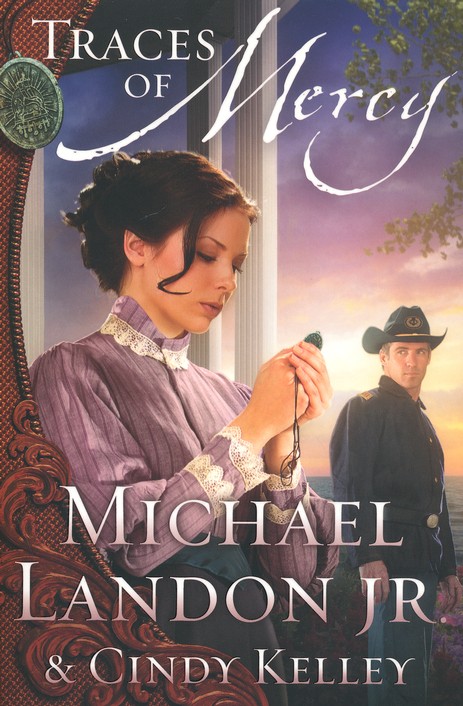 Meet an eligible bachelor and an unknown woman in
Michael Landon Jr. & Cindy Kelley's
historical romance
Traces of Mercy
David C Cook
The Story
From Michael Landon Jr. and Cindy Kelley, authors of The Silent Gift and creators of the hit television film Love Comes Softly, comes an exciting historical romance set in post-Civil War, and filled with suspense and faith-building values.
At the war's end, a young woman suffers an accident that leaves her unconscious and alone. Waking with amnesia, she takes the name Mercy and wants more than anything to find out the truth of her past. But then a handsome stranger arrives, who may hold the key to everything she has forgotten. What he knows could devastate her future, and even end her life.
Written by two proven storytellers, Traces of Mercy is perfect for anyone who loves historical fiction, prairie-based tales, or just a good romance.
Enjoying meeting Rand & Mercy
Physical Description
Mercy is both beautiful and young – but because she has amnesia, she doesn't know her exact age. The town doctor guesses her to be "barely twenty". She has dark brown eyes and chestnut colored hair. When we first meet her, Mercy's clothes puzzle everyone – including her. Her trousers and shirt are clearly meant for a man; her boots are made for traipsing through hillsides and mud puddles – hardly the clothes of a proper young lady. Even after she's given a dress, she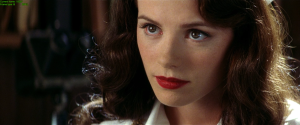 shares the fact that she's more comfortable in her 'old' clothes and is unhappy that they're deemed inappropriate.
Rand Prescott is the town's dashing, eligible bachelor. Handsome and well educated, he comes from a powerful, wealthy family in St. Louis and can have his pick of any young woman in town. His clothes, his attitude – everything about his countenance suggests he is privileged. When he sets his sights on Mercy, his parents are none too pleased, but he doesn't care. He's a man who is used to getting what he wants – and he wants Mercy, amnesia and all.
Resembles…
When writing Mercy, the actress, Kate Beckinsale came to mind. She has that classic, effortless beauty that Mercy possesses (without even knowing it).  She gives off a self confident vibe that Mercy needs in order to get through life without her memory.
If we were casting Rand Prescott from Hollywood's elite, I think Ryan Gosling would fit the bill. He has the same physicality I picture with Rand. Good looking but not a 'pretty' face; tall, slender – carries himself with a lot of confidence.
Strengths and weaknesses
Mercy is a study in contradictions. Of course her biggest weakness is her lack of any personal memories. She can't relate to so many things because she has no memory of experiences to draw from. Her memory loss makes her feel isolated and at times – stupid.  If she does have a moment of self confidence, it disappears quickly in most social situations where she's asked about current events or her background. She seems to have the innocence of a child at times – seeing the world with new eyes and then comes across as an old soul who has been given a burden too big to carry. She is impulsive and quick tempered, but longs for real relationships and real friends.
Rand has a strong personality. He's a man who knows what he wants and has the means and the self confidence to go after it. He is a romantic at heart and appreciates beautiful things. While he is quick to fall in love, he's also quick to jump to conclusions and has the bad habit of sometimes acting from a place of pure emotion rather than good sense.
Quirk (if any)
Mercy readily admits that she's more comfortable with animals than she is with people. She loves her horse, Lucky, and feels as if he can read her mind.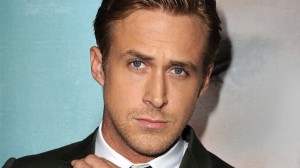 Sometimes, Lucky is her one means of escape from the confusing mess she thinks of as her life.
Rand is a loyal Unionist who can't move on from the bitterness of the war. His mind and heart are hardened against anyone who had Confederate sympathies.
Your inspiration for the character 
The inspiration for Mercy's character came from actual accounts of women who were spies and soldiers during the Civil War. The women were strong and capable and would do nearly anything for the Union or Confederacy. One woman in particular, spent four years masquerading as a man so she could fight.  Her true identity wasn't discovered until she was wounded and had to be treated at a military hospital.
We knew we wanted a love interest in Mercy's life – especially with all the great challenges her amnesia would play in their blossoming relationship. Rand turned out to be a cross between Rhett Butler and Ashley Wilkes in Gone with the Wind. Rhett was always out for himself and Ashley just wanted to cling to the life he knew and loved. Men of that era were quite eloquent and often romantic – and we wanted Rand to be both.
Background to the story
When we were trying to decide on our next project, we contemplated doing something more contemporary since almost everything we've written together has been period piece. But at the end of the day, we decided to stay in our 'wheel house' and write another historical fiction novel. In writing everything else we've done in the 1800's, we've purposely steered clear of conflicts – specifically the civil war. But this time – we decided to dive right in and set the story on the heels of one of the last battles to take place in 1865. The War Between the States was such a huge part of the country's history – and even though it seems like a long time ago, research told us that the last living Civil War veteran didn't die until 1958.  Suddenly, it didn't seem so long ago that families were sending their loved ones off to fight for a cause that brought brother against brother, friend against friend. The idea to give Mercy amnesia actually came after I'd watched The Bourne Identity and poor Jason Bourne would do anything to find out who he is and why he can do certain things. So – we gave a woman a head injury, rendered her unconscious and alone so that two strangers can stumble upon her and take her to the nearest doctor.  We gave her a short haircut, dressed her in green pants and a brown wool shirt, and then took away her memory so she has no idea who she is or what she was doing when she had her accident. Suddenly – we were off and running and living in Mercy's very mixed up head. With a character like that – the possibilities were endless!
We certainly hope readers will enjoy the trip back in time to Mercy's world, as much as we enjoyed writing her story.
Thanks Cindy & Michael
Relz Reviewz Extras
Review of The Silent Gift
Visit Michael website
Buy Traces of Mercy from Amazon or Koorong