Meet a fitness fanatic & a former cop in
Dani Pettrey's
romantic suspense
Silenced
Bethany House
~~~~~~
The Story
Jake Knew Something Was Wrong.
But He Never Guessed How Wrong.

A relaxing day of rock climbing takes a disturbing turn when Kayden McKenna's route brings her face-to-face with a dead climber. Is it a terrible accident or something darker? When the case is handed to overburdened sheriff Landon Grainger, he turns to Jake Westin for help. With Jake's past now revealed, he's ready to use his talent for investigation again–but he could never prepare for where the mystery will take him.
Kayden's climbing expertise soon leads her and Jake to the realization that the death was no accident. And worse, it seems the killer is onto them. When strange things begin happening in Yancey, Jake is terrified that once again his world may put someone he loves in danger. But the truth is far worse than he could ever imagine.
Introducing Kayden & Jake
Brief physical description
Kayden McKenna ~ Kayden has long, beautiful dark brown hair and almond-shaped hazel eyes. She's tall, slender, and athletic in build.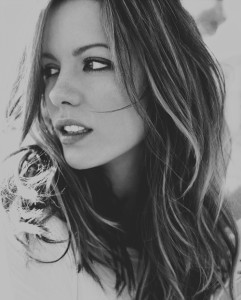 Jake Westin Cavanaugh ~ Jake is tall with a rugged, muscular physique. He has short brown hair and brown, soulful eyes.
Resembles…
Kayden: Kate Beckinsale
Jake: Jeremy Renner
Strengths and weaknesses
Kayden is best described as a strong woman—physically, mentally and emotionally. She works hard to remain strong and, at times, that is her greatest weakness.
Jake is excellent at tracking and deduction. It's part of what makes him such an amazing detective—whether formally employed as such or not. His weakness is not wanting to rely on others. Feeling he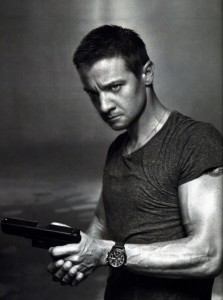 needs to carry the load all by himself.
Quirk
Kayden is a uber healthy eater
Jake is more comfortable sleeping in a boat than on land
Your inspiration for the character
My oldest daughter is very bright and athletic so that portion of Kayden was based off of her. The rest was simply who Kayden turned out to be once I started writing.
I knew I wanted a strong yet wounded hero—one that reminded me on the most basic level of Aragorn from Tolkien's Lord of the Rings. Granted Aragorn could never be replicated, but I think he was the inspiration for Jake whether I realized it or not.
Background to the story
Silenced is the story of deputy Jake Westin Cavanaugh and Kayden McKenna. The inspiration primarily came from the characters themselves as they grew and developed through the earlier books in the Alaskan Courage series. It's been so much fun watching Kayden's apprehension of Jake fade and be replaced by deep and abiding love. Unfortunately, a killer stands in the way of their happiness.
Thanks Dani
Relz Reviewz Extras