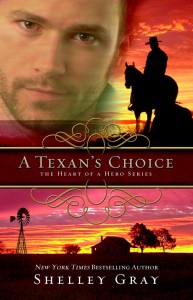 Meet an outlaw who discovers his conscience in
Shelley Gray's
A Texan's Promise
Abingdon Press
The Story
Texas, 1874. Long ago, Scout Proffitt gave up on ever being a man of honor like his Civil War hero brother Clayton. But when Scout steps foot on the rundown remnants of the Circle C ranch, he wonders if maybe-just maybe-the Lord has something different intended for him.
Rosemarie has lived most of her life doubting her worth and shouldering the blame for her brother's death. But when a stranger rides onto her ranch, claiming he owns it, she suddenly is given a choice: either keep looking at the dark side of life . . . or dare to dream.
Introducing Scout!
Brief physical description
My hero, Scout Proffit, is tall, and has dark hair and dark eyes.
He always wears black and is armed with two six-shooters. He's a famous outlaw, so there's a bit of mystery about him.
Resembles…
Scout looks kind of like a mean Blake Shelton! He's rugged and handsome. He's a great hero!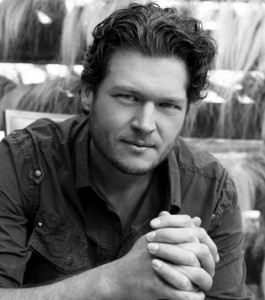 Strengths and weaknesses
Scout is the type of man to want in a gunfight, or when a decision needs to be made.
He would never be a person to stand off to the side. He also is far more sensitive than most people realize, and has a soft spot for a woman in trouble. His main weakness is that he doesn't see himself as deserving of God's love, or the love of his family. He's sure he won't live very long, and feels that is fitting.
Quirk (if any)
Scout is used to shooting first, getting to know someone later. He's working on that, though.
Your inspiration for the character
I've always loved those old westerns, where a mysterious stranger appears in the distance. I wanted a hero who didn't seem all that heroic at first glance. He's one of my favorite characters ever.
Background to the story
Scout Proffitt is the 'bad brother' of the hero of the first book in the Heart of a Hero series. In the second book of the series, A Texan's Honor, he's a secondary character who decides to change his life. In this last book of the series, A Texan's Choice, Scout arrives at a ranch he won in a poker game. The ranch is rundown and the family doesn't know it has been gambled away. He ends up falling in love with the daughter of the family, Rosemarie Cousins, and making the choice to become a person he can be proud of.
Relz Reviewz Extras
Reviews of A Texan's Choice and A Texan's Honor
Visit Shelley's website and blog
Buy A Texan's Choice from Amazon or Koorong