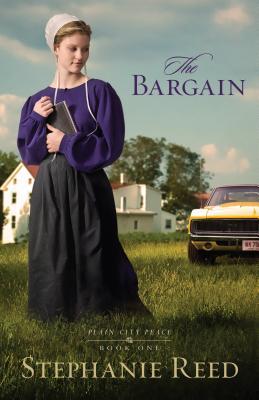 Meet an out of place Amish girl in
Stephanie Reed's
Amish novel
The Bargain
Kregel
The Story
It's 1971, and Betsie Troyer's peaceful and predictable life is about to become anything but.
When their parents flee the Amish, nineteen-year-old Betsie and her seventeen-year-old sister Sadie are distraught. Under the dubious guidance of a doting aunt, the girls struggle to keep the secret, praying their parents will return before anyone learns the truth—a truth that may end all hopes of Betsie's marriage to Charley Yoder.
Worse still, Betsie must learn a trade while she boards with a dysfunctional Englisher family: Sheila, a twelve-year-old desperately searching for a friend and in dire need of her mother; the free-spirited mother, who runs off to "find herself" on the stage; the angry father whose structured life crumbles; and Michael, a troubled college dropout nearly killed in the Kent State Massacre.
Thrust into the English world, Betsie must grapple with the realities of war and miniskirts, pot parties and police brutality, protests and desertion. Can she help the Sullivan family and find peace in her new surroundings, or must she forget the bargain she made and seek refuge back in Plain City with protective and reliable Charley?
Enjoy meeting Betsie & Michael
Brief physical description
Betsie Troyer is 19 in 1971, Old Order Amish, wheat- colored hair, gray eyes, slender, 5'7". Nickname: Pippa, so dubbed by Michael Sullivan, also 19, son in the English family with whom Betsie boards. Michael just missed being shot during the Kent State Massacre; now he's a college dropout.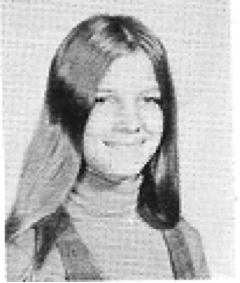 Resembles…
Betsie Troyer and Michael Sullivan
I haven't chosen a famous person who looks like Betsie. Jonathan Jackson, who plays Avery Barkley on Nashville, would make a good Michael.
Strengths and weaknesses
Strengths: Betsie is diligent, a quick study, and naturally kind hearted; she wants to help.
Weaknesses: She yearns for adventure, stretches the truth on occasion, and worries too much. She's also a wee bit gullible.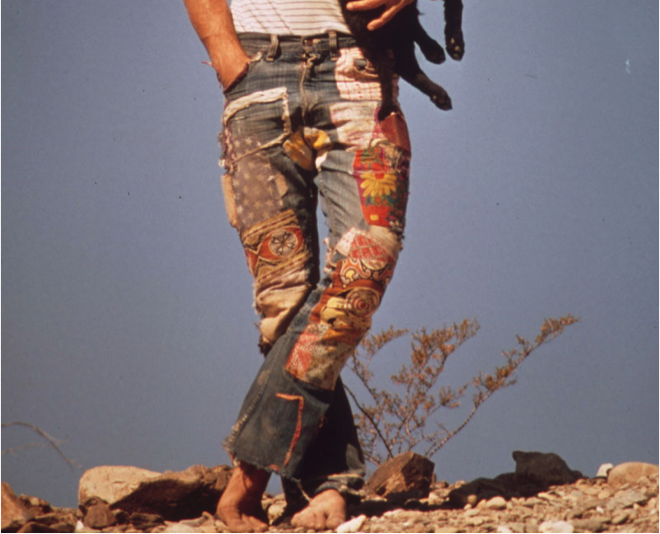 Quirk (if any)
Betsie is constantly repairing Michael's jeans, which she feels are in a sorry state of disrepair. Kind of like this vintage hippie photo (see attached)
Your inspiration for the character
Betsie is drawn from an Amish harness-maker I interviewed a few years ago when she lived in Plain City, Ohio. For Betsie's 70s persona, I drew on my childhood friend Debbie Stierman, who's pictured above. Sadly, Debbie passed away several years ago. Michael's photo below is that of a high school acquaintance who rode my bus. Years later, he stopped by the library where I worked. His shirt squirmed, and he dug out a live raccoon kit. I need to write a novel about my library days!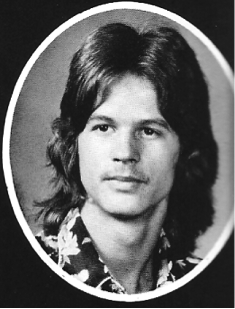 Background to the story
The real 'Betsie' was well into her seventies and still making harnesses when I interviewed her. She said she'd taken over the shop when her nephew was drafted. I did the math, set the story in 1971 during the Vietnam War era, and imagined the rest. Sadly, the real Betsie now suffers from Alzheimer's disease. I'm grateful I followed my instincts to stop by when I saw the hand-lettered sign, which read "Harness Shop, Closed Sundays."
Thanks Stephanie!

Relz Reviewz Extras
Visit Stephanie's website
Buy The Bargain at Amazon