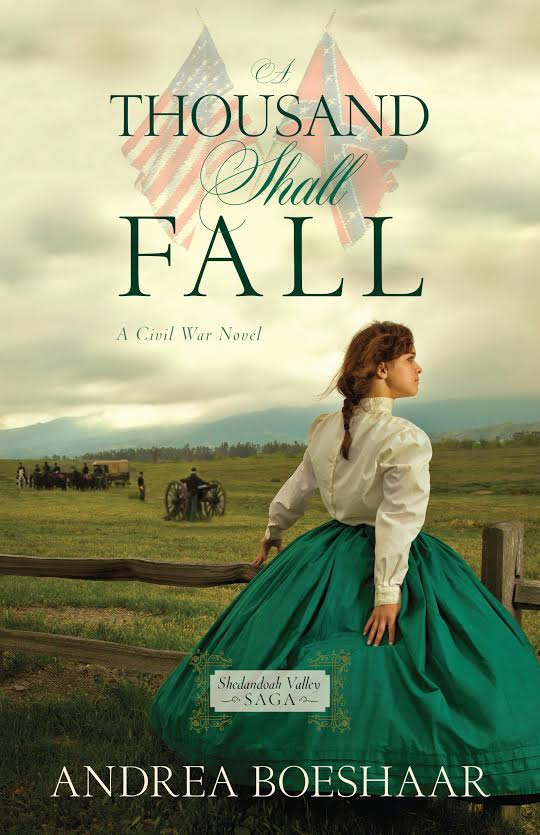 Meet a Southern lady and a Northern Colonel in
Andrea Boeshaar's
historical romance
A Thousand Shall Fall
Kregel
*********
The Story

In the autumn of 1864, spirited Carrie Ann Bell is searching for her runaway sister in the heart of Virginia's Shenandoah Valley. Disguised as a Yankee soldier, she stumbles into a skirmish near Front Royal—and instead of her sister, she finds trouble.

Colonel Peyton Collier of the Union cavalry division arrests her for impersonating an officer, but protects her from worse consequences. Soon the Southern girl finds herself drawn to the chivalrous Yankee horseman, discovering that her foe has become her ally—and more than that, someone she could love. 

But Carrie has promised to keep a dark secret, never suspecting that her silence might threaten the life of the gallant Colonel who holds her—and her heart—captive.
Introducing Carrie & Peyton
Brief physical description
Carrie Ann Bell: Petite frame, auburn curly hair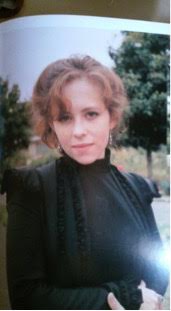 Resembles…
See the photos
Strengths and weaknesses
Carrie Ann Bell: She's courageous, well-read, and full of ideas. She is also stubborn and dangerously naïve.
Peyton Collier: After getting wounded at Gettysburg, Peyton's softer side has emerged. However, he is a risk-taker and his duty to the Union Army trumps all.

Quirk (if any)
Carrie Ann: She has a habit of saying, "I read somewhere that…" before citing facts, but never sites specific sources.

Your ins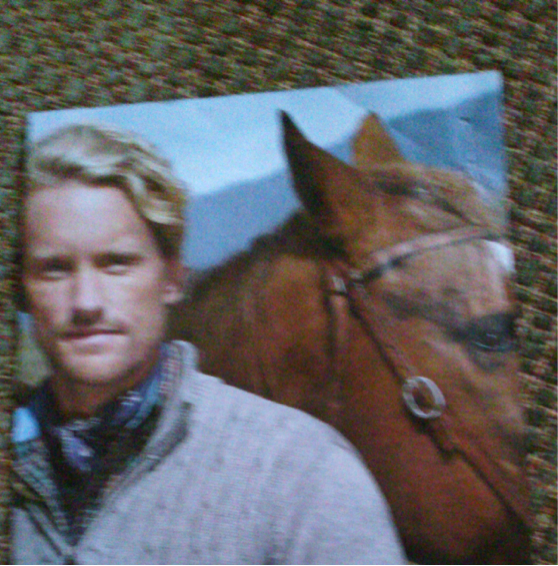 piration for the character
The Lord Jesus, of course.
Carrie Ann Bell is a product of my imagination and many people have inspired me to create her, although I cannot think of one in particular. She is a culmination of many.
Background to the story 
It's amusing how this story began. An editor of a popular fiction line contacted me and asked if I would submit a couple of places that I'd like to write about. The Shenandoah Valley was one of them, and the editor asked for a synopsis. I dreamed one up and then wrote out the idea. The editor ended up contracting the book, but before I could sign on the dotted line, the book line surprisingly closed. There would be no book deal with that publisher. By that time, however, I loved my story. My characters were morphing into people I cared about. My agent shopped around a newly packaged proposal and found it a home at Kregel Publications.
Thanks Andrea.
Relz Reviewz Extras
Visit Andrea's website and blog
Buy at Amazon: A Thousand Shall Fall or Koorong