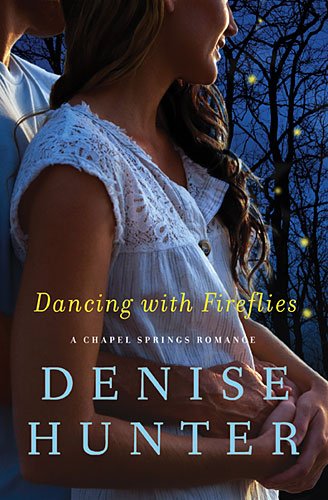 Synopsis:~
Jade returns home to Chapel Springs after years of protecting her fragile heart. Then along comes Daniel, making her long to dance again.
Creative and complicated, Jade McKinley felt like a weed in a rose garden growing up in Chapel Springs. When she left, she thought she'd never look back. But now, pregnant, alone, and broke, she has no other choice but to return.
The mayor of Chapel Springs, Daniel Dawson, has been an honorary member of the McKinley family for years. While his own home life was almost non-existent, Daniel fit right into the boisterous McKinley family. He's loved Jade for years, but she always saw him as a big brother. Now that she's back, his feelings are stronger than ever.
As Jade attempts to settle in, nothing feels right. God seems far away, she's hiding secrets from her family, and she's strangely attracted to the man who's always called her "squirt." Finding her way home may prove more difficult than she imagined.
My take:~
Heartbreak. Angst. Pain.
Denise Hunter's Dancing with Fireflies is an honest story of one woman's life changing and tragic past ~ a secret she wants to hide from those who care for her most.
Love. Hope. Joy.
And it is a beautiful and tender love story that reflects the healing that can come through God's steadfast and constant love, forgiveness, and restoration.
I've always loved Denise's stories but she is raising the bar in her series about the McKinley family. Her second Chapel Springs romance engaged my heart and mind from the get go! Jade's brokenness and Daniel's devotion beckon the reader to walk alongside them as they travel a road neither anticipated. While we all know there will be a happily ever after, Denise's talent for drawing vivid and relatable characters, wrapped up in an emotional and tender love story that never borders on sappy, ensures that the beauty of the story will stay in your heart long after the last page is read. Creating a vibrant family community amongst the McKinleys, and weaving in a small town political story with Daniel as mayor, Denise provides a complex tale of human emotion and frailties, and the healing power of love and acceptance. Simply put, Dancing with Fireflies is a joy to read.
With thanks to Thomas Nelson and Litfuse for my review copy

Relz Reviewz Extras
Character spotlight on Dylan (The Trouble with Cowboys)
Reviews of A December Bride, Barefoot Summer, The Trouble with Cowboys, A Cowboy's Touch, The Accidental Bride,Smitten, Driftwood Lane, Seaside Letters, Surrender Bay, The Convenient Groom and Sweetwater Gap
Character spotlight on Jake (Driftwood Lane)
Character spotlight on Sabrina & Tucker (Seaside Letters)
Interview with Denise
Visit Denise's website and blog
Buy Dancing with Fireflies at Amazon or Koorong