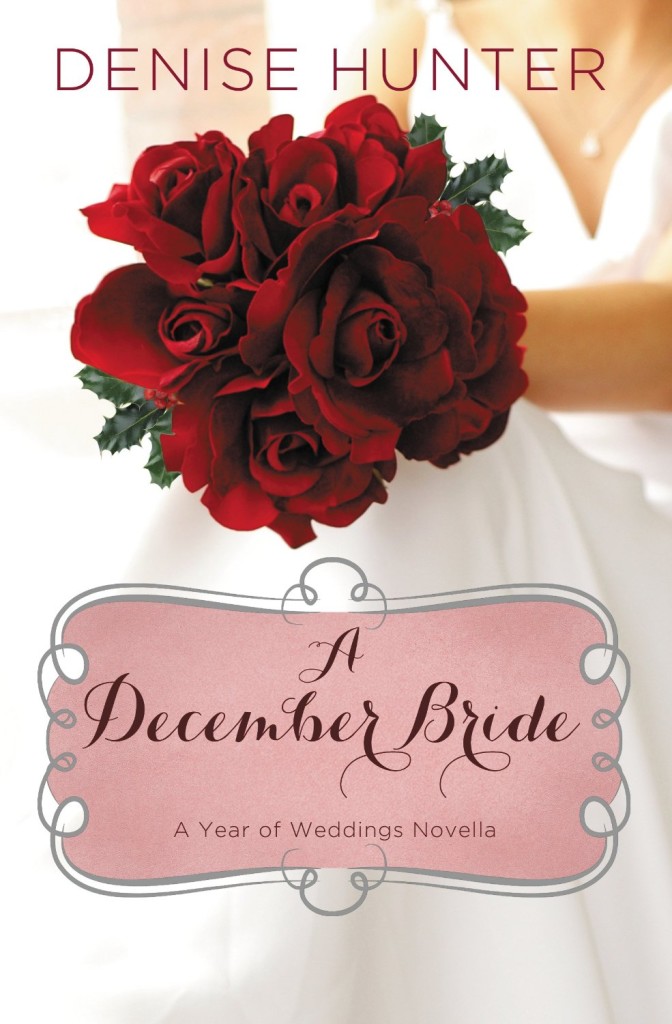 Synopsis:~
What started as a whim turned into an accidental—and very public—engagement. Can Layla and Seth keep up the facade in Chapel Springs this holiday season—for the sake of her career . . . and his heart?
Under normal circumstances, Seth Murphy—the best friend of Layla O'Reilly's ex-fiance—would be the last person she'd marry. But the news of their upcoming (and phony) nuptials convinces a big client that Layla may be high-society enough to work for his agency—a coup that would put her fledgling home-staging business on the map.
Seth has secretly loved Layla for years, even when she was dating his best friend. Maybe she'll never forgive him for the way he hurt her back then, but he has to try. And Layla is willing to keep up their engagement farce until she's landed her client.
For Layla, it's the chance to save her career. But for Seth, it's his last chance to win her heart.
My take:~
A December Bride launches Zondervan's A Year of Weddings novella series, with a digital story to be released each month along with quarterly paperback compilations. The launch was placed in very safe hands with Denise Hunter, a première writer of contemporary Christian romance. This novella is a romantic and sweet tale that takes readers back to Chapel Springs, the locale of Denise's full length novel, Barefoot Summer. Readers will quickly fall for Seth and Layla as they negotiate a pretend engagement while falling in love. When it comes to writing romance, Denise ticks all the boxes and then some so while A December Bride is a swift read Denise's talent ensures it satisfies and leaves you smiling. These monthly novellas are sure to be a hit!
With thanks to Zondervan for my review copy
I'm soon to launch my ACFW page on my blog which will have all my photos, Mad Minutes, and author audio interviews, thanks to the wonderful Kelli Standish. dearest friend and web guru! For now, enjoy my Mad Minute with Denise and her friends, the wonderful Kristen Billerbeck and Colleen Coble!

Relz Reviewz Extras
Character spotlight on Dylan (The Trouble with Cowboys)
Reviews of Barefoot Summer, The Trouble with Cowboys, A Cowboy's Touch, The Accidental Bride,Smitten, Driftwood Lane, Seaside Letters, Surrender Bay, The Convenient Groom and Sweetwater Gap
Character spotlight on Jake (Driftwood Lane)
Character spotlight on Sabrina & Tucker (Seaside Letters)
Interview with Denise
Visit Denise's website and blog
Buy A December Bride at Amazon