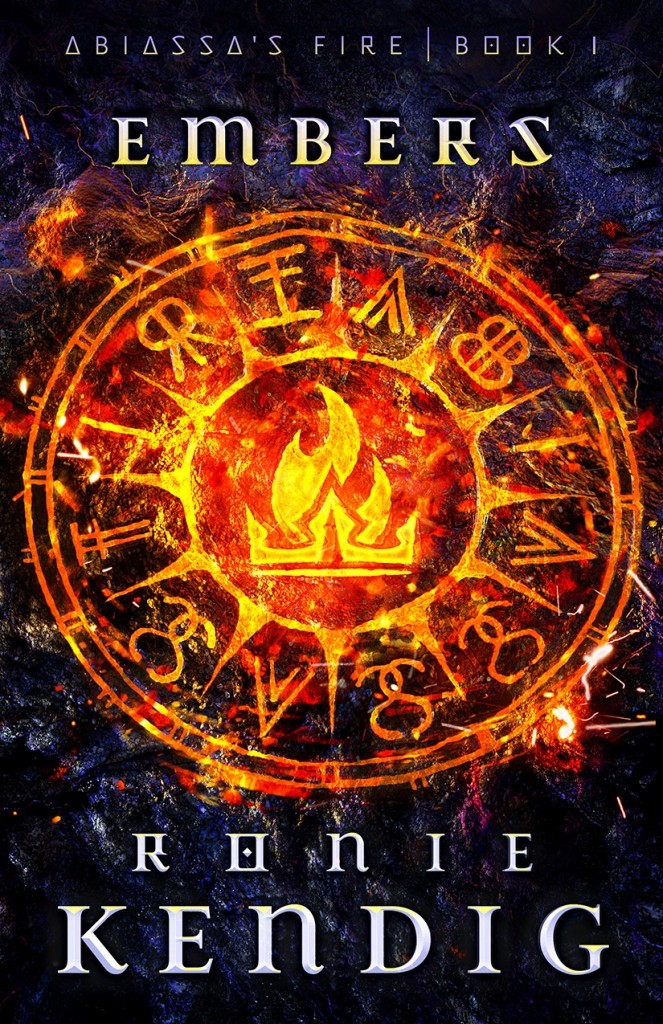 Synopsis:~
He's coming for them. And the kingdom.
Haegan and Kaelyria Celahar are royal heirs of the Nine Kingdoms, but Haegan is physically crippled. What chance does he have against Poired Dyrth, the greatest enemy the kingdom has ever faced, who wields fire with a power none can match?
Their only hope is forbidden: Kaelyria must transfer her fire-harnessing abilities to Haegan. When she does it comes with a terrible price: Haegan's disability is healed, but only by being transferred to Kaelyria. This decision causes their father, the King, to unleash his wrath against Haegan.
Haegan must flee the kingdom alone with two impossible tasks: Find a cure for Kaelyria and stop the coming war with the omnipotent Poired Dyrth.
My endorsement:~
Good gracious, this girl can write!
The name Ronie Kendig is synonymous with adrenaline laced, character driven military thrillers so some may be surprised to see her name on Embers, a fantasy novel and the first in her Abiassa's Fire series. Surprised you may be – delighted, thrilled, engrossed you will become!
Embers is a stellar story in all aspects; the characters intriguing; the world of the Nine Kingdoms brilliantly created; the adventure and action trademark Kendig; and the spiritual themes of sacrifice, betrayal, and redemption powerfully told.
Ronie Kendig has wicked speculative storytelling abilities that will come as no surprise to her devoted readers, and is sure to garner her many new devotees. I'm enamoured with this series and can't wait to continue Haegan's tumultuous journey.
With thanks to the publisher for my endorsement copy
Relz Reviewz Extras
Enter the Spectacular Speculative Giveaway
Endorsements of Raptor 6, Hawk and Falcon
All things Kendig @ Relz Reviewz
Visit Ronie's website and blog
Buy at Amazon: Embers