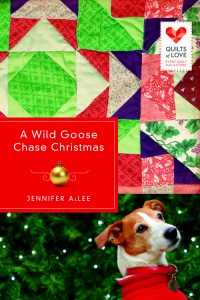 Meet a dog lover and museum curator in
Jennifer AlLee's
A Wild Goose Chase Christmas
Abingdon Press
The Story
An heirloom quilt, secret messages, a hyper dog, and a possible treasure make for an unforgettable Christmas.
Upon her grandmother's death, Izzy Fontaine finds herself in possession of a Wild Goose Chase quilt that supposedly leads to a great treasure. Of course, once the rest of the family finds out about it, they're determined to have a go at the treasure themselves. And, if that weren't enough, local museum curator Max Logan claims that Grandma Isabella promised the quilt to him.
What is it about this quilt that makes everyone want it? Is Izzy on a wild goose chase of her own, or a journey that will lead her to the treasure Gram intended?
Introducing Izzy & Max!
Brief physical description
Izzy Fontaine is 26 years old with straight, silky blond hair and light blue eyes.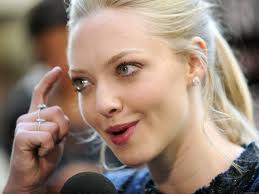 Max Logan is 31, with short brown hair and milk chocolate eyes.
Resembles….
My model for Izzy is Amanda Seyfried. She has the delicate build of a former dancer, but also a fun quirkiness.
Max Logan has the easy-going charm of Ryan Reynolds.
Strengths and weaknesses
Izzy's a generally upbeat person, who's quick with a smile and always tries to find the silver lining, even it ends up being slightly tarnished.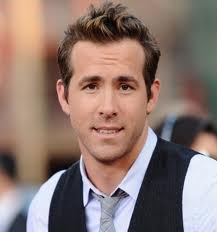 But while Izzy cuts everyone else yards and yards of slack, she's extremely tough on herself.
Max is an old-fashion-type gentleman. But he's also driven to move up in his career, which sometimes makes him forget his manners.
Quirk
Izzy talks to her dog a lot. Bogie is a Jack Russell terrier that used to belong to Gran, but now he's Izzy's dog. He's a very good listener.
Your inspiration for the character
This entire story started with the quilt. When I decided to use a Wild Goose Chase pattern, that set the tone. I knew it would be fun and a little frantic. From there, the disagreement over who owned the quilt grew between Izzy and Max. Their characters grew very organically after that.
Relz Reviewz Extras
Character spotlight on Nick & Maura (The Pastor's Wife)
Visit Jennifer's website and blog
Buy Jennifer's books at Amazon or Koorong