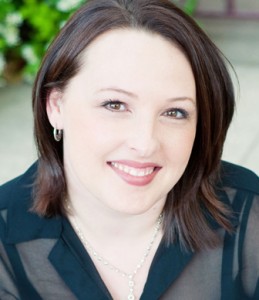 Shannon Dittemore has made a splash in the YA pond with her debut supernatural novel, Angel Eyes, the first in a trilogy.  
Enjoy getting to know Shannon!
~~~~~~~~
Some words from Shannon:~
"I'm a firm believer that books open doors into the imagination and remind us that we should venture there often. We should dream. We should try hard things. We should be fearless. And while there are many obstacles that stand in the way, I hope my stories remind readers that life is to be lived. Pain is to be tackled. Mountains are to be climbed. And while you may fall into dark places along the way, light is as close as the prayer on your lips."
What appeals to you most about writing fiction?
I love storytelling in all its forms. Plays and movies. Television. Dance. And especially books. The reading and writing of fiction requires us to leave this world behind for a bit and dive into something unseen. There's something very eye-opening about using our God-given imaginations to share the lives and loves of imaginary people.
Why Christian fiction?
I don't know that this was an intentional decision for me. I am a Christian and when I write, my worldview is apparent.
Name five things you can't live without
Matt. Justus. Jazlyn. The Bible. A bookstore.
Favourite book ~ Favourite movie ~ Favourite TV show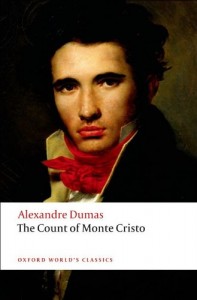 Book: This is an impossible question to answer, so I'll give you three of my faves: The Hunger Games, Pride and Prejudice, The Count of Monte Cristo.
Movie: Sense and Sensibility (the one with Emma Thompson and Kate Winslet)
TV Show: Seinfeld or Friends. Or Seinfeld.
Where is the most interesting place you have been?
This is turning out to be a hard question for me! So many interesting places. One that stands out is downtown Honolulu. Some friends of ours run a mission there, in Chinatown, and several summers ago my husband and I took our youth group to help out. It's amazing how a tourist trap like that is turned entirely upside down when the sun sets. There is just so much need. So much. And in our very own country, too.
What are two things people might be surprised to know about you?
1.       I can't snort. Something's wrong with me, but it seems to be physically impossible. My sisters like to see me try though. Family entertainment.
2.       I'm fascinated by things that fly, but I'm terrified of birds. Go figure.
Angel Eyes
Once you've seen, you can't unsee. Everything changes when you've looked at the world through . . .
Angel Eyes
Brielle's a ballerina who went to the city to chase her dreams and found tragedy instead. She's come home to shabby little Stratus, Oregon, to live with her grief and her guilt . . . and the incredible, numbing cold she can't seem to shake.
Jake's the new guy at school. The boy next door with burning hands and an unbelievable gift that targets him for corruption.
Something more than fate has brought them together. An evil bigger than both of them lurks in the shadows nearby, hiding in plain sight. Two angels stand guard, unsure what's going to happen. And a beauty brighter than either Brielle or Jake has ever seen is calling them to join the battle in a realm where all human choices start.
A realm that only angels and demons-and Brielle-can perceive.
What was your favourite scene to write in Angel Eyes
There's a scene in the graveyard I rather like. Brielle's reached the point where bits of knowledge aren't going to cut it anymore. She thinks she's ready to understand. It's an important moment for her. For Jake.
Which character did you connect to the most?
Brielle, for sure. I spent more time in her head than in the others'. That has a way of endearing you to a fictional character, but more than that, she deals with fear which is something I struggled with for a season.
Which character was the most difficult to write?
I'm going to go with Brielle on this one too. Most of the dialogue happens in her POV and that's something I work very hard on, an area I'd really like to grow in.
What's next in your writing pipeline?
Book three of the Angel Eyes trilogy! I've just wrapped up book two, Broken Wings, and am currently drafting the conclusion to the series. And then, who knows! I've got this YA fantasy piece I'd really like to explore.
Thanks Shannon! A good friend of mine adores your stories so I'm looking forward to reading them
Relz Reviewz Extras
Character spotlight on Brielle & Jake
Visit Shannon's website
Buy Angel Eyes from Amazon or Koorong