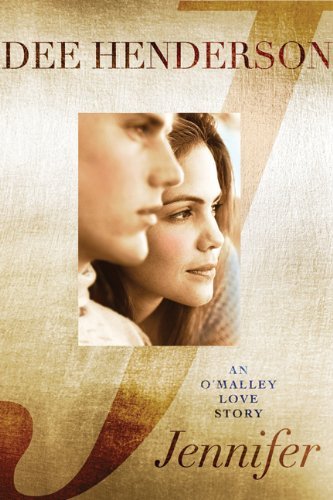 Synopsis:~
It's a summer of change for Jennifer O'Malley.
The busy physician has a pediatrics practice in Dallas, Texas, and meeting and falling in love with surgeon Tom Peterson is adding a rich layer to her life. She's sorting out how to introduce Tom to her family–she's the youngest of seven–and thinking about marriage.
She's falling in love with Jesus too, and knows God is good. But that faith is about to be tested, and in a way she didn't expect. The results will soon transform her entire family.
My take:~
This story appeared on Dee's website a number of years ago in response to readers' requests to know more about Jennifer and Tom's love story, as Jennifer was the only O'Malley without her own book. It is lovely to now have the physical novel to add to the O'Malley collection. Those looking for a full length novel may be disappointed as Jennifer is a novella but regardless of length, it is a sweet story of discovery, love, and a young woman's journey towards faith and the man who led her there. Jennifer will go a long way towards satisfying the desire of readers to know more about this beloved O'Malley and it completes the O'Malley circle very nicely.
With thanks to Bethany House for my review copy
Relz Reviewz Extras
Interview with Dee
Review of Full Disclosure
Visit Dee's website and the Full Disclosure site
Buy Jennifer at Amazon or Koorong