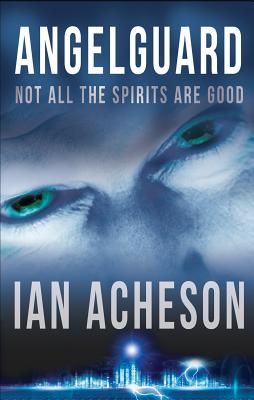 Meet an academic and a business woman in 
Ian Acheson's
supernatural thriller
Angelguard
Monarch/Kregel
The Story
Within a period of weeks, three horrific bomb blasts devastate areas of London, Los Angeles and Sydney. No explanation is offered, no victory claimed for these acts of terror. Yet behind the scenes a Machiavellian European businessman is planning to bring the G8 nations to their knees for his own larcenous purposes, aided by the dark forces to whom he has sold his soul.
Jack Haines, an Australian academic, is grieving the loss of wife and children in the Sydney blast. Against his will he finds himself thrown into a war that transcends the physical world, a conflict in which angelic guards have a special mission for him.
This is a gripping novel of the unseen forces that throng our world.
Enjoy meeting Jack & Loren
Brief physical description
Jack Haines is tall, 6 ft 1', and lean. But he's been blessed with broad shoulders that exacerbate his size. His warm friendly smile soon puts people at ease. He has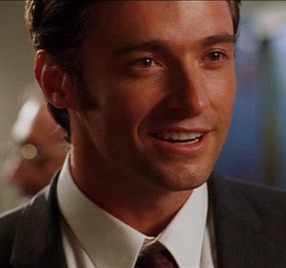 a full head of thick brown hair with specs of grey that reflects his forty-something age.
Loren is 5 ft 6' with a natural attractiveness, brunette with bright blue eyes. Her regular thrice-weekly personal trainer sessions ensure she keeps a toned by shapely physique for the almost 40 year old.
Resembles… 
Hugh Jackman but not the Wolverine rather a mix of the knockabout budding novelist of "Paperback Hero" (yes ladies, one of his early roles set in the Aussie outback) and Leopold in "Kate & Leopold."
I've always pictured a brunette Naomi Watts for Loren. Not sure why. I like her understated strength of character whilst there's a fragility about her that I find alluring.
Strengths and weaknesses
Jack is intuitively smart. A workaholic with an intensity to be the best scholar and teacher to his students. He's passionately loyal to a few people whom he dearly loves that can sometimes disarm him.
He looks fabulous in a suit especially with those shoulders.
Loren is a very smart businesswoman who knows how to "play the corporate game" to her advantage. She is direct and can be demanding. Surprisingly, she is less sure of herself outside of work.
Strongly independent so can be too self-reliant rather than allowing others to both help and see into her heart. Tends to rely on her mind rather than her heart.
Quirk (if any)
Neither is letting me in on them even though I've got a fair idea bout a couple of them. I'll find them in the follow-up.
Your inspiration for the character
Jack is a mix of Jim Collins, the master teacher of what makes great companies great ("Good to Great") and Indiana Jones, the academic who saves the world from bad guys.
I've been fortunate to work with some very talented senior women executives and Loren is a reflection of my admiration. I'm blessed to share life with one, Fiona, my wife.
Background to the story
I started writing Angelguard 18 months after 9/11. Having worked in the Corporate world for 25 plus years and being a student of its leaders I've been able to view first hand how individuals can misuse power. Weaving spiritual warfare through a story of terrorism and abuse of power grabbed me as being a great catalyst for a rollicking tale.
Thanks Ian!
Relz Reviewz Extras
Interview with Ian
Review of Angelguard
Ian's Author Alert
Visit Ian's website and blog
Buy Angelguard at Amazon or Koorong