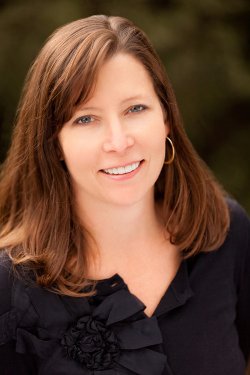 Discover more about
Kathryn Cushman
and her contemporary novel
Finding Me
Bethany House
********
A book character that sticks in my mind is… Why? Katniss Everdeen. She's not perfect, she doesn't set out to be a hero, doesn't want recognition, but she is brave and she does everything within her power to protect those she loves.
The last book that made me cry was… "The Nightingale" by Kristin Hannah. I was on a plane. It was embarrassing.
The last book that made me laugh out loud was… "Orphan Train" by Christina Baker Kline. It was during a scene where a couple of teenagers were discussing their 91-year-old friend's sudden prowess with the computer. Hilarious, spot-on dialogue. My teenage daughter came over to see what I was laughing about. She didn't get it so much.
I'm completely immersed in their storytelling, whenever I read a book by…Donna Tartt
The first person who encouraged me to pursue my writing was…my mother.
If I wasn't a writer, I would be… well, I used to be a pharmacist. Does that count?
I write stories because… Stories have been a powerful influence in my life, sometimes for the better, sometimes for the worse. I try to write stories that will entertain and leave the reader just a tiny bit changed–in a good way.
Finding Me

What would you do if you learned your life was a lie?


All her life, Kelli Huddleston has been told the story of a fire–a fire that killed her mother and two siblings when she was an infant. After her father's death though, she uncovers evidence of a different story, including clippings about a boat accident that killed a young father and his infant daughter. And Kelli quietly realizes the story of her life has been a fiction.

How far would you go to discover the truth?


Armed with only a few pictures of what she thinks might be her family, Kelli crosses the country to Tennessee, determined to uncover the truth about what happened over twenty years ago in a small southern town. When the trip threatens to open doors to the past better left shut, and her plans for the future are jeopardized, Kelli is faced with an agonizing choice that will change her life forever.
My latest novel can be described by these 5 adjectives… thought-provoking, suspenseful, emotional, funny, heart-warming.
My main character is…  A girl who think she's had a mostly happy life with one of the best fathers in the world. Then she finds out everything she once believed is a lie, and her father was the purveyor of that lie.
My main characters resemble…. Kelli (main character) is an earthy British actress I found on Google (and whose name I don't remember and I can't find now!). Shane (her sort of romantic interest) looks a lot like Ashton Kutcher.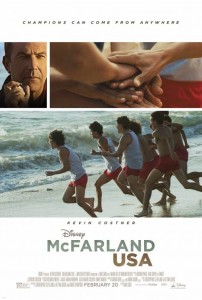 My story's spiritual theme is… being a "good person" is not good enough. Also, God can and does rebuild from the ruins.
The most recent movie or tv show I loved was… Why? McFarland, USA  It was an amazing movie. Heartwarming, suspenseful, and based on a true story. To me, the captions at the end that tell what happened to the real people were crazy moving. I cried.
The story I'm currently working on involves… a lot of 1940's glamour gowns, a grumpy elderly woman, and a spoiled young starlet whose attempt for publicity ruins my protagonist's life. Or so it seems…
You may not know this about me, but I… can never remember people's names. This includes the characters of books I am currently writing. I keep a list on my screen all the time of who is who, because I can never remember. This can prove embarrassing when I'm speaking to a book club about one of my books.:)
I might go all fan girl if I met… Beverly Lewis. Okay, this actually happened several years ago. I was at a Bethany House event, I was a brand new author, and she was… well she was Beverly Lewis, who routinely hits the New York Times bestseller list. I was completely intimidated, so I tried to avoid her. I made it a point to sit at a different table from her, and she picked up her plate and moved to sit with me. She is a wonderfully sweet, gracious, and humble woman. To me, she is the very picture of what a highly successful person should model in life.
If I could travel back in time, I'd go to… ancient Persia to hang out with Queen Esther. Did she want to marry Artaxerxes? Was getting picked to be queen sort of like getting the final rose on The Bachelor? Was there any love involved at all? These are answers I'd like to have.
I get lost in the music when I listen to… Hillsong United. I find their music to be very powerful.
A long held dream of mine is… to learn to play the violin.
Thanks Kathryn!
Relz Reviewz Extras
Character spotlight on Sabrina & Brandy
Get to know Katie Cushman
Visit Katie's website and blog
Buy at Amazon: Finding Me or Koorong