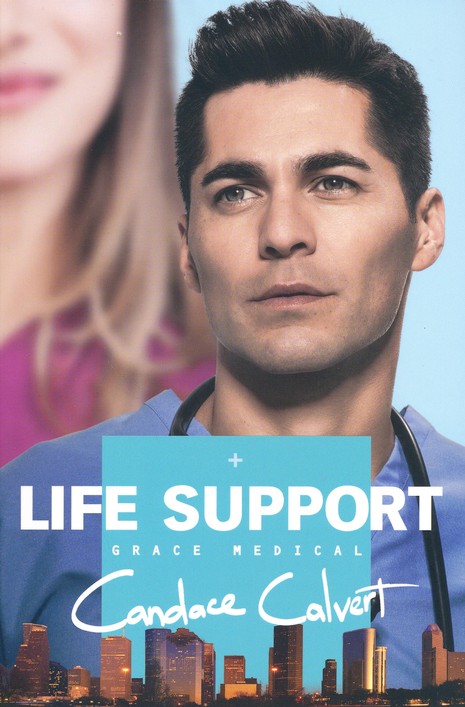 Synopsis:~
Nurse Lauren Barclay put her life on hold to keep a watchful eye on her troubled sister. It's why she's back in Houston. But that means confronting the brooding physician assistant who caused painful turmoil in her family—and left Lauren with memories her heart can't forget.
PA and single parent Elijah Landry is no stranger to stormy relationships, including one with his father, who is threatening him with a restraining order. It won't stop Eli from protecting his disabled brother—or from making peace with Lauren. He wants that and so much more.
But as Lauren and Eli draw closer, a powerful hurricane roars toward Houston. Survival instincts take priority and everything changes. Can hope weather the storm?
My take:~
As always, Candace Calvert delivers! Her third Grace Medical novel overflows with everything readers have come to love about her stories ~ intriguing and grounded characters, interesting but not overwhelming medical incidents, with plenty of romantic tension alongside the impending drama, this time a fast moving hurricane. Eli and Lauren are struggling with significant family issues, Lauren with a selfishly needy sister, and Eli, with an autocratic father who is at odds with Eli over the treatment of Eli's catastrophically injured brother. Their responses to these pressures in their lives complicate their developing attraction and provide plenty for readers to contemplate. A master of secondary characters, there are plenty of to enjoy as Candace delves into drug dependency, end-of-life planning, family dysfunction, and single parenting, while providing light-hearted and humourous moments to ease the tension. Fans will adore Life Support, and Candace is sure to garner many more as she continues to produce such high quality medical romance stories.
With thanks to Tyndale House for my review copy
Relz Reviewz Extras