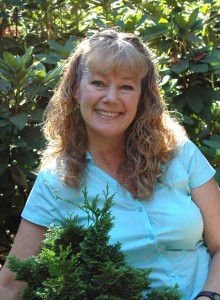 It's my delight to welcome Miralee Ferrell to the blog ~ discover how she began writing, her heart for people, and why she is compelled to put pen to paper. Be sure to enter the giveaway below of Miralee's latest novel, Wishing on Buttercups.
~~~~~~~~
Rel:~ What was a favourite childhood book of yours?
Miralee:~ I had so many that it's hard to pick…I loved all the Nancy Drew books, Cherry Ames nurse books, Tabitha at Ivy Hall series, but if I had to choose, I'd say the Anne of Green Gables series. I read them all more than once and still own the set.
Do you remember the title of the first story you ever wrote? What was it about?
I was a voracious reader as a child, teen, and adult, but I had no desire to write until the Lord called me to do so after I turned 50. My first story was true and titled God's Airplane, published by Katherine Marshall's magazine, The Breakthrough Intercessor. I wrote about a plane we purchased and my husband rebuilt for resale, hoping to pay off a number of debts. We still owed money on the Super Cub that the sale would have satisfied. After months of trying to sell, God directed us to give it to missionaries in Africa instead, but we had no way of paying it off. God miraculously provided the money to pay off the debt, and the Super Cub was crated and delivered to Zimbabwe, where it helped reach jungle tribes with the gospel. The Lord went on to bless us over the years, and we've never regretted our decision.
If you weren't a writer, what career would you have pursued?
I started in college planning to be a Christian psychologist/counsellor, but I married and dropped out before I earned my degree. Years went by raising kids, teaching classes at church, and leading women's prayer groups, but I knew I had a calling to do more. After my kids were grown, I took a course with the American Assoc. of Christian Counsellors and earned my certificate as a lay counsellor. I went on to become a licensed minister and to work within our church ministering to women.
Why do you write stories?
Because I truly believe it's a ministry that God has called me to. Over the past two years the counselling and ministry with women has slowed as my writing has increased. I know God placed me on this writing path, and I take the responsibility seriously. I not only write stories to entertain, but with a heart to reach lives that are broken, hurting, or need encouragement. I pray over my work and ask that God will grant me creativity as well as wisdom, and that my words will find favour in the hearts of readers.
Wishing on Buttercups
Can Love Survive When Secrets Collide?
She'd kept her secrets safely hidden—those from her past, and those in the present. Some things, Beth Roberts knows, a lady simply doesn't share, even in the 1880's West. The townspeople would never understand. No one ever has.
Jeffery Tucker, a handsome young writer, has kept his own secrets. He doesn't have a right to pry into Beth's affairs but finds himself strangely drawn to her and intrigued by the whiff of mystery surrounding her.
Beth knows that one day someone will unravel the threads of her past. And when two men from her past arrive, the truth might just hurt . . . Beth's future and her heart.
As shadowy memories surface, Beth sketches the scenes she sees and is shocked by what—and who—her illustrations reveal. Dare she risk her heart again?
Describe your novel in 5 adjectives
Secretive, healing, thought-provoking, endearing, romantic
Please share a little about one of your main characters 
Beth is haunted and driven by questions from her past that seem to have no answers. She was found as a toddler along the Oregon Trail and is certain she must have been abandoned, as no one came to claim her. Now, years later, Beth struggles with the physical and emotional scars she carries. She can't believe any man would find her attractive, as she views herself so differently than others see her. She has two desires—to be loved for who she is and to find out what happened to her family—and those two desires could be her destruction or her salvation, as two different men vie for her attention.
What spiritual theme or question does your story deal with?
How does someone accept themselves after dealing with the taunts of childhood companions, the certainty that one's own parents didn't love you enough to keep you, and wondering where God is in all of this? Wishing on Buttercups is definitely a romance, but it also delves into the all consuming love of God for each of us, no matter what our appearance or shortcomings.
Share a recent movie or tv show that you have loved, and why?
My husband and I recently watched The Help. I read the book last year and loved it, but I wasn't sure if the movie could possibly do it justice. It did. What an impactful, thought-provoking movie! The characterizations of the women in the Deep South (both black and white) in the 1950's were amazing, the plot was strong, and the story line riveting. Above all, both the movie and the book should make any reader/watcher dig deep and examine their own possible prejudices while still bringing true entertainment.
What novel are you working on now?
Forget Me Not, a novella that is part of the Love Blossoms in Oregon series, but will be self-published via Amazon Kindle and books sometime in mid to late March. I wanted, and my publisher allowed me, to write at least one story (possibly two novella's this year if time allows) that follow secondary characters from this series that I didn't have time to develop to the degree I would have liked. This one follows Pastor Seth, who readers met in book one, Blowing on Dandelions and see again in book two, Wishing on Buttercups. It can be read as a stand alone, but it comes after book one, and comes anywhere between book one and three, Dreaming on Daisies, releasing Oct. 1, this year.
Thanks so much, Miralee!
Relz Reviewz Extras
Review of Love Finds You in Last Chance, California
Character spotlight on Alexia & Justin
Character spotlight on Margaret, Andrew, and Nathaniel
Visit Miralee's website and blog
Buy Wishing on Buttercups at Amazon or Koorong