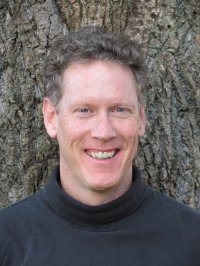 Discover more about
Patrick W. Carr
and his fantasy novel
A Draw of Kings
Bethany House
~~~~~~~~
What was a favourite childhood book of yours?
There were so many. My parents had me join a "book of the month" club, though I think it was more like a book every week. I remember "Black Beauty," "Charlotte's Web," "A Cricket in Times Square," and "Stuart Little" as some of my very favourite stories.
Do you remember the title of the first story you ever wrote? What was it about?
It wasn't an entire story, but it was a fantasy in college called "The Dreams of Daryn" about a young man gifted with prophetic dreams, but unable to influence the outcome. I didn't get very far on it, but the writing bug had certainly infected me by then.
If you weren't a writer, what career would you/did you/do you have pursued?
My mild-mannered (ha!) alter ego is a high school Geometry teacher who doesn't use the middle initial in his name. He prowls the city by day trying to create enthusiasm for two-column proofs and the Pythagorean Theorem.
Why do you write stories?
Because I remember those wonderful times when I felt such a strong connection with a story, it was like having a best friend in the room.
A Draw of Kings
Dark Forces Have Gathered and the Final Battle for Illustra Has Begun
Their journey to Merakh should have made Errol and his companions heroes of the realm. Instead, they've been branded enemies of the kingdom.
In the wake of the king's death, Duke Weir is ruling the country–and he intends to marry Adora to bring an heir from the royal line. With Errol and the others imprisoned and the identity of the rightful heir to the throne still hidden in secrecy, Illustra is on the verge of civil war–and threatened by hostile forces gathering on every side.
A dangerous mission to free Errol is attempted, but the dangers facing the kingdom mount with every passing moment. The barrier has fallen, ferrals are swarming toward the land, and their enemies draw ever closer. Will the discovery of the true heir turn back the tide of Illustra's destruction?
Describe your novel in 5 adjectives
Intense – Surprising – Romantic – Bittersweet – Edifying
Please share a little about one of your main characters
Well, let's see. I think Adora is a good one to discuss. Appearance-wise I modeled her after Gwyneth Paltrow when she was younger, except Adora's eyes are green, not blue. She has an intense desire to serve the less fortunate, but it's tempered by her responsibilities as the last princess of the kingdom. She is intensely in love with Errol, not infatuated, but so knit to him that it almost defies description. It bothers her that he can't see the worth in himself that is so readily apparent to her, but his humility is one of the things she finds attractive. As for a quirk…let's just say that when you read the third book, pay close attention to what happens every time (or nearly every time) Adora comes in as a point-of-view character. There was something I wanted very much to communicate and I'm interested to see how many people pick up on it.
What spiritual theme or question does your story deal with?
The entire series is very allegorical, but the big questions are:
What is the nature of our relationship with God?
How do we know when the Holy Spirit is speaking?
What is the nature of sacrifice?
Who are we called to be?
There are others, but those are the ones I kept coming back to over and again. I enjoy it when people say my book isn't preachy, but I also have to admit that I find that a little funny. In an allegorical way, I was trying to touch on a LOT of points. I just didn't want my characters to run around sermonizing.
Share a recent movie or tv show that you have loved, and why?
Sherlock!!! From the BBC
Undoubtedly the finest piece of writing (especially the dialogue) that I have seen on the small screen in a long time and probably ever. I watch each episode with a single-minded intensity that I had to use as an engineering student. It is simply amazing.
What novel are you working on now?
I'm working on the first book of a new trilogy (it might end up being a trilogy of trilogies) that's a mix of medieval fantasy and detective genres. I'm really excited about the premise and what's happening with the characters so far. I think it will be out in a couple of years. Bethany House has already agreed to contract it which is nice confirmation that the story idea has merit.
Thanks Patrick ~ maths and I have never seen eye to eye, but I can forgive your love of it given that we are on the same page when it comes to Sherlock – love that show 😉 In fact, our black Labrador puppy bears the same name!
Relz Reviewz Extras
Patrick's Pop Quiz 2013
Review of A Cast of Stones
Character spotlight on Martin Arwitten
Character spotlight on Errol Stone
Patrick's Author Alert
Visit Patrick's website and blog
Buy A Draw of Kings from Amazon or Koorong