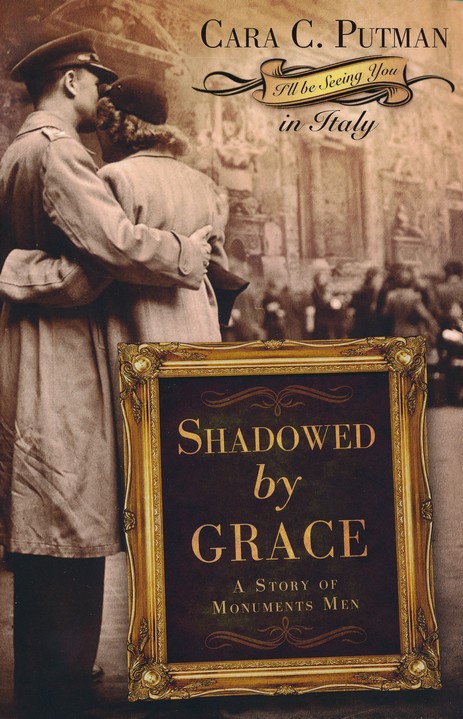 Publisher's Synopsis:
Desperate to save her dying mother, Rachel accepts her newspaper's assignment to travel to Italy to capture images dangerously close to the front lines of WWII.  Her real motive – to find the father she never knew – an artist she hopes can offer the comfort and support both she and her mother need to survive.  
It's an unlikely situation for love and faith to flourish, but soon Rachel not only finds herself, but also her long-lost earthly father, and ultimately, the man her Heavenly father created to cherish and provide for her.
What I thought:
Shadowed by Grace is a novel detailing the unlikely stories of war.  This well-researched novel will take readers on a journey into World War II as seen through the eyes of a man determined to preserve and protect Italy's great artworks and a woman whose photojournalism gives others an insight into the devastation and small joys to be found on the battlefront.
Cara Putman's love of war history is obvious throughout this story.  Scott is a man devoted to his role in Monuments and Fine Arts.  Putman paints this character as a man of faith, passion and compassion.  For me, he was likable and I quickly found myself willing him to succeed in his quest to find missing works and repair the beautiful landmarks that have characterised Italy, and particularly Florence.  Rachel is painted as a woman struggling with faith and a deep desire to find all that she has missed by not knowing her father.  The clues she has are mysterious and form the backdrop for her quest to join the newspaper press on the warfront.  Rachel appealed to me with a personal strength framed against hidden fragility.
The story line of Shadowed by Grace intrigued me as I learnt of the 'Monuments Men' and their role in the Allied forces.  This is an aspect of war I had not considered before and certainly was not taught in my History classes. Putman's description of these details enabled me to easily imagine the challenges faced by men like Scott.  I was also drawn into how a photographer views the world and how this translates to the images we see in the news, and the stories those images tell.  The dangers Scott and Rachel faced as they sought to achieve their goals were palpable and kept me turning the pages as quickly as I could.
At times I found the story a little bumpy.  The passage of time and some finer details were not always conveyed I clearly and found myself rereading sections in an attempt to seek clarity.  Given I have an advanced reader copy I imagine these will be addressed in the final editing process.  Also, Scott and Rachel begin to delve into a romantic relationship fairly early on but the emotional response seemed to be left unaddressed by either character in a somewhat unrealistic way.  Despite these two observations I would happily recommend Shadowed by Grace. Putman's research is detailed and thorough and her characters were engaging enough for me to overlook these areas.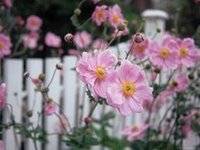 Guest reviewer: My friend Tracy from Beyond My Picket Fence
With thanks to Wynn~Wynn Media for Tracy's review copy
Relz Reviewz Extras
Character spotlight on Scott & Rachel
Review of Stars in the Night
Character spotlight on Audra & Robert
Visit Cara's website and blog
Buy Shadowed by Grace from Amazon or Koorong