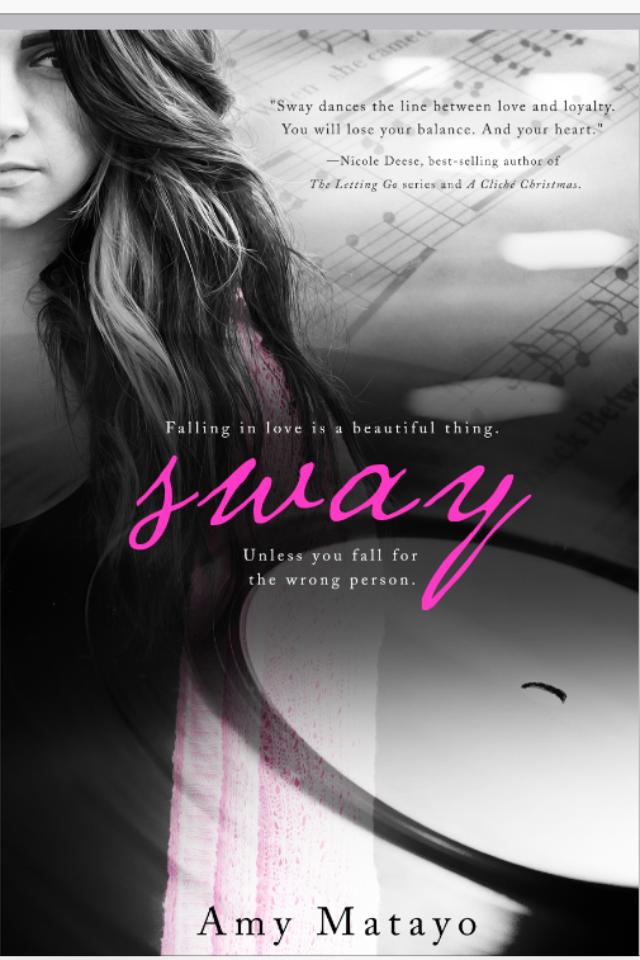 Synopsis:~
Falling in love is a beautiful thing. Unless you fall for the wrong person. 

Finally settled after a tragedy-laden life, 24-year-old Caleb has found security in his faith, his friends, and his career. It's the life he's always wanted—simple, predictable, and safe. Enter Kate Hawkins, the attractive 21-year-old stranger he rescues from a bar fight who has an odd affinity for the color pink and a unique sense of humor. 

It doesn't take long to realize their connection is intense, but after only a handful of dates, a shocking revelation surfaces. Lines are drawn, sides are taken, and loyalties are decided as their newfound relationship is brought to a sudden halt. 

But unlike most couples who split, avoiding each other is impossible. As daily interactions become unbearable, one realization becomes clear: they've both fallen hard for the absolute wrong person, which leaves both scrambling for a way to make it right. 
My take:~
Amy Matayo has come into her own with her latest release, Sway. Her previous offerings, The Wedding Game and Love Gone Wild, were fun and feisty reads but Sway is a step above, providing all the things I look for in a meaningful love story – wit, substance, authentic conflict, and genuinely unique characters. Caleb has all the appeal of the ultimate romantic hero yet his tragic past and chosen life path give him a significance rarely seen in romance novels. Kate's naivete and her sheltered life make her the perfect foil for Caleb but once again Amy surprises with the family life she has experienced. A queen of romantic tension, Amy provides readers with many swoon-worthy moments, layered with challenging questions as Caleb and Kate wrestle with their choices, matters of faith, and a seemingly impossible future. The premise of this story is beautifully unique and I was immersed in Kate and Caleb's journey from the first page to the last. I'm choosing not to give anything away about the plot as far be it from me to take away from the unfolding story. What I can say is this – I was a little giddy by the time I finished this story, as excited by its fabulous appeal as by the well thought out song title references at the beginning of each chapter. Like Sally Bradley's Kept, Sway establishes the brilliance that can be discovered in indie publishing these days and I highly recommend this evocative, heart wrenching, and ultimately joyful tale.
I purchased this one myself and I'm so glad I did!
Relz Reviewz Extras
Review of The Wedding Game
Visit Amy's website and blog
Buy from Amazon: Sway