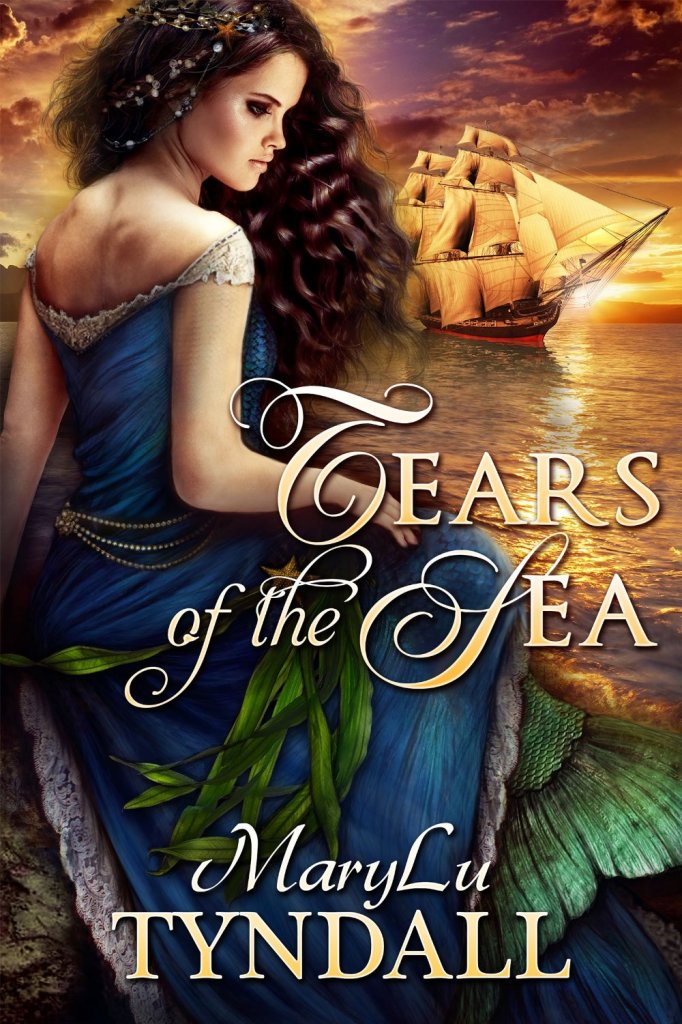 Synopsis:~
What do mermaids, curses, evil warlocks, kingdom rebellions, adventure, and romance have in common? They are all part of Tyndall's new book! A branch into the fantasy world for this best-selling historical romance author!
Doomed by the evil warlock Forwin to wander the ancient seas as a mermaid for all eternity, Perdita longs for the release death would bring. Every ten years she has a chance to break the curse when she emerges from the sea fully human for one month. The catch? She must find a man willing to die for her. Yet, after three hundred years, her failures have left her heartbroken and alone.
Savion Ryne wants nothing to do with beautiful women. It was one such woman whose betrayal sent him far away to battle Natas's rebellion. He longs to return to his father's kingdom in Nevaeh, but he is destined for a mission, but where and to help whom? He doesn't know. After Savion falls off his ship during a storm, he wakes on the shores of an island with visions of a dark-haired mermaid tending his wounds. Later, when a woman similar in appearance begs for his protection, he is suspicious.
Perdita has never met anyone as honorable as Savion. Even though he shuns her every advance, she falls for him. But as the end of her time on land approaches, she faces the hardest decision of all: save Savion and remain cursed for all eternity or break the curse and watch the man she loves die.
My take:~
MaryLu Tyndall is a talented writer who isn't afraid to step out of the box with her writing and for that, I'm thankful! Well known for her epic pirate stories set on the high seas, Tears of the Sea takes a different tack as MaryLu takes readers on an undersea adventure of danger and romance, as two broken hearts ~ one a mermaid, the other a human ~ discover love and sacrifice in a way neither anticipated. Vivid and dramatic, Perdita's quest to end her own suffering is stymied when she is unable let a man drown in the midst of a storm. Their lives become increasingly intertwined, yet neither know the other's secret. While one can read this story as a romantic adventure with fantasy elements, MaryLu offers more to the readers willing to look beneath the surface. The spiritual allegory  becomes clear as the story unfolds, offering stunning themes of sacrifice, redemption, and healing that are familiar and challenging. If you are looking for a novel that is entertaining as well as thought-provoking, Tears of the Sea, might be the book you are looking for.
With thanks to the author for my review copy
Relz Reviewz Extras
Reviews of Elusive Hope, Forsaken Dreams, Surrender the Dawn, The Red Siren and The Blue Enchantress, The Falcon & the Sparrow, The Restitution, The Reliance and The Redemption
Character spotlights for Surrender the Dawn, The Raven Saint, The Red Siren, The Blue Enchantress, The Restitution, The Reliance, The Falcon & the Sparrow
Visit MaryLu's website and blog
Buy at Amazon: Tears of the Sea