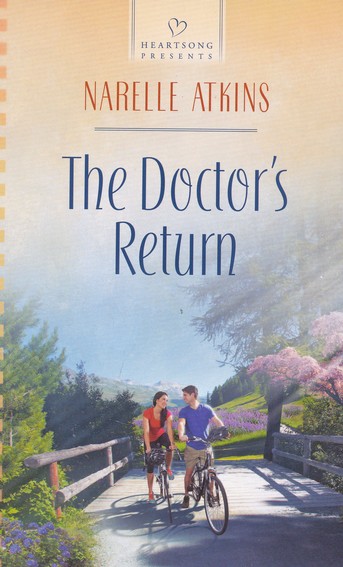 Synopsis:~
After years spent traveling the globe, she never expected to be back in her hometown sharing an office with her former sweetheart, Dr. Luke Morton. Megan is focused on building her business, and doesn't have time to dwell on past mistakes. But she can't ignore her feelings for the handsome doctor who works down the hall.
Luke is afraid to trust his heart to Megan, knowing she may not stay for long. But as they work together, their romance quickly rekindles. When a once-in-a-lifetime opportunity comes her way, Luke must free Megan to choose between a big-city career or love and family right there in Snowgum Creek.
My take:~
I've always favoured long length novels over their shorter cousins but I wasn't going to let the opportunity go by to read another novel set in my beloved country and penned by fellow Australian, Narelle Atkins. The Doctor's Return is the third story Narelle has written for Heartsong Presents and, like her previous tales, is a sweet, small town romance set in the fictitious New South Wales country town of Snowgum Creek. A traditional romantic tale of a city girl reluctant to put down roots in the town she escaped from is pulled back into an attraction for the boy she loved from high school. Luke and Megan are are quick to form their own conclusions on what the other wants but as they spend time together, their friendship and trust grows. While the short length of the book prevents the depth of character development and connection I prefer, Narelle provides her readers with two likeable characters whose faith and trust are tested once again. And of course, you can't go wrong with the beautiful setting! Devotees of these short length romances should certainly add Narelle Atkins novels to their collections.
With thanks to the author for my review copy
Relz Reviewz Extras
Review of Falling for the Farmer
Visit Narelle's website and blog
Buy from Amazon: The Doctor's Return (Heartsong Presents) or Koorong