Synopsis:~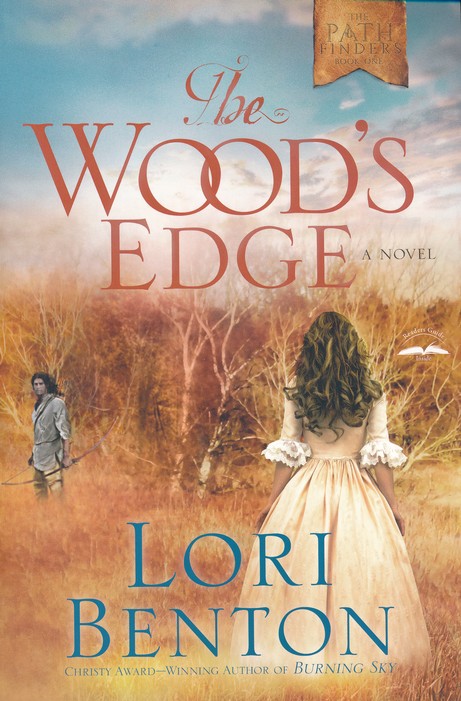 At the wood's edge cultures collide. Can two families survive the impact?
 
The 1757 New York frontier is home to the Oneida tribe and to British colonists, yet their feet rarely walk the same paths.
 
On the day Fort William Henry falls, Major Reginald Aubrey is beside himself with grief. His son, born that day, has died in the arms of his sleeping wife. When Reginald comes across an Oneida mother with newborn twins, one white, one brown, he makes a choice that will haunt the lives of all involved. He steals the white baby and leaves his own child behind. Reginald's wife and foundling daughter, Anna, never suspect the truth about the boy they call William, but Reginald is wracked by regret that only intensifies with time, as his secret spreads its devastating ripples.
 
When the long buried truth comes to light, can an unlikely friendship forged at the wood's edge provide a way forward? For a father tormented by fear of judgment, another by lust for vengeance. For a mother still grieving her lost child. For a brother who feels his twin's absence, another unaware of his twin's existence. And for Anna, who loves them both—Two Hawks, the mysterious Oneida boy she meets in secret, and William, her brother. As paths long divided collide, how will God direct the feet of those who follow Him?
My take:~
Lori Benton's incredible literary talent has been on display since her debut novel, Burning Sky, burst onto the scene and I was swept away by her lyrical prose and heart-rendering emotion. The Pursuit of Tamsen Littlejohn was another intriguing story but didn't captivate me quite so much, but The Wood's Edge took me right back to the brilliance that was Burning Sky. Numerous threads and relationships are woven into the tapestry of this story but Lori is a master weaver of words, engaging the reader with evocative language, historical detail, and memorable characters. A powerful story of the rippling effect of one fateful choice, The Wood's Edge kept me burning the midnight oil turning each page with both anticipation and reluctance, knowing each tantalising paragraph was drawing me closer to the end. Lori's books ensure you will run the gamut of emotions experienced by each of her multi-faceted characters with a plot that takes you on an unexpected journey. Prepare to grieve deeply and experience great joy throughout this wonderful novel that I recommend without hesitation!
With thanks to the publisher for my review copy
Relz Reviewz Extras
Character spotlight on Anna & Two Hawks
Interview with Lori
Review of Burning Sky
Character spotlight on Willa, Neil, & Joseph
Visit Lori's website
Buy from Amazon: The Wood's Edge or Koorong