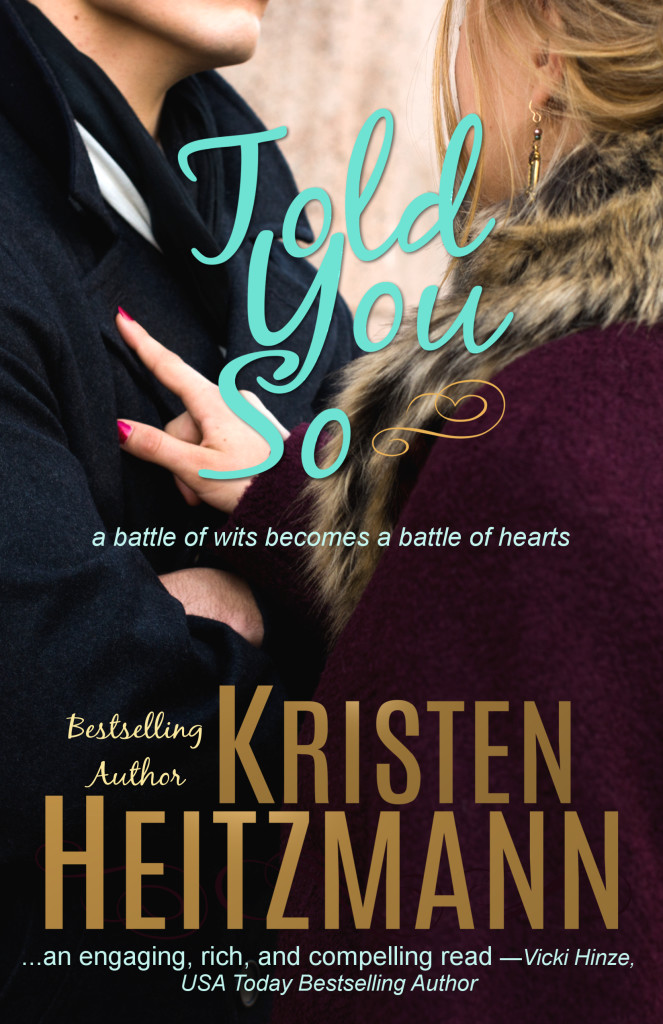 Synopsis:~
From the minute Grace Evangeline throws her sweet tea in Devin Bressard's face, their battle of wits and cross-purposes overtakes their lives. Sassy "angelic" Grace Evangeline will stop at nothing to see her romance novel produced for Broadway. Devin Bressard knows all about the commercial success of Ms. Evangeline's "novels"—as far from his literary, nerve-striking plays as anything could be.
Grace intends to pull his head out of the rarefied air long enough to make her point, even if it involves stalking him and infiltrating his friends and colleagues. Devin knows she's trouble, but who would guess the spokesperson for strength and virtue would be a calamity vortex? He mounts a fierce resistance, but when he's forced to work with Grace, his profession and sanity aren't the only things at risk. Collapsing walls on both sides bring a détente that could shatter their bond—or resound through more lives than their own.
My endorsement:~
I've long been a fan of Kristen Heitzmann's talent ~ she has a gift for characterisation, intense prose, and intriguing tales, and readers have been waiting some years for a new story. Told You So ensures the wait is over, and ticks all the boxes that make a Heitzmann novel shine. With a perfect blend of sass and spirit, comedy and drama, pain and joy, Kristen engages readers in a war of heart and mind as Devin and Grace attempt to combine their literary talents without destroying their sanity or souls. Stretching the bounds of traditional Christian storytelling with sensitivity and authenticity, Told You So is a courageous and intelligent story about pride, reputation, and integrity and what matters most when they are stripped away. Kristen Heitzmann is back and I can't wait for more.
With thanks to the author from my review copy. With a nod to full self-disclosure, I am providing author support services to Kristen, however, my thoughts on this book are my own.
Relz Reviewz Extras
Reviews of The Breath of Dawn, Indelible,  Indivisible, Freefall, Echoes & The Edge of Recall
Interview with Kristen
Visit Kristen's website
Buy at Amazon: Told You So