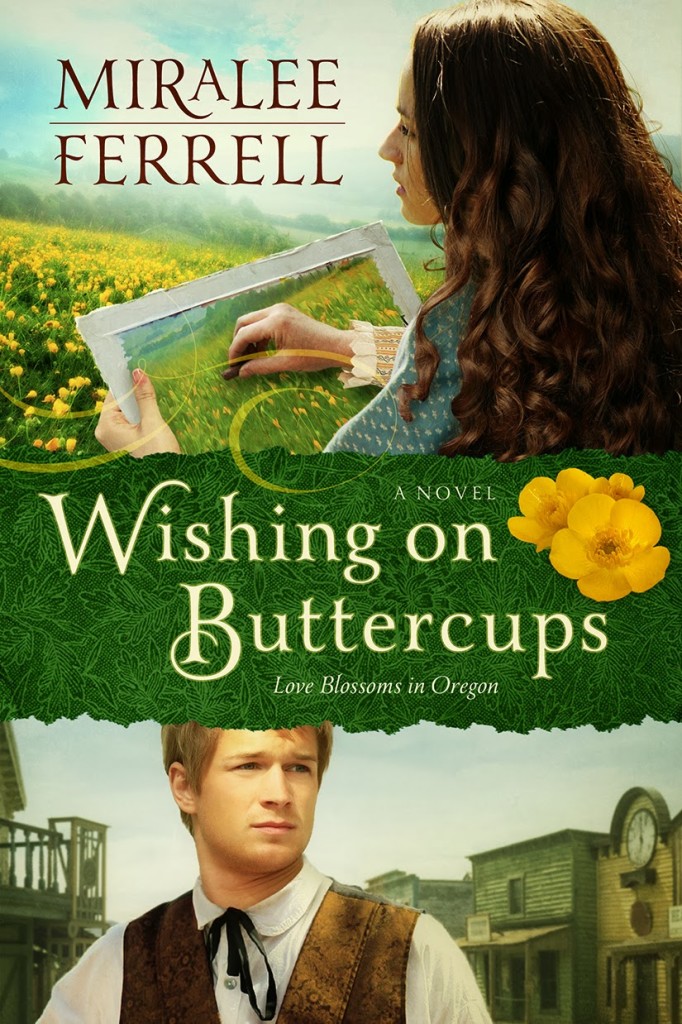 Publisher's Synopsis:
Can Love Survive When Secrets Collide?
She'd kept her secrets safely hidden—those from her past, and those in the present. Some things, Beth Roberts knows, a lady simply doesn't share, even in the 1880's West. The townspeople would never understand. No one ever has.
Jeffery Tucker, a handsome young writer, has kept his own secrets. He doesn't have a right to pry into Beth's affairs but finds himself strangely drawn to her and intrigued by the whiff of mystery surrounding her.
Beth knows that one day someone will unravel the threads of her past. And when two men from her past arrive, the truth might just hurt . . . Beth's future and her heart.
As shadowy memories surface, Beth sketches the scenes she sees and is shocked by what—and who—her illustrations reveal. Dare she risk her heart again?
What I thought:
Wishing on Buttercups is the second in Miralee Ferrell's 'Love Blossoms in Oregon' series.  Ferrell is clearly a gifted and accomplished writer who writes this tender-hearted story of unconditional love and healing infused with grace.
Beth is portrayed as a gentle, shy woman whose life is overshadowed by the dark mystery of her unknown childhood.  Although her experience of life is quite different to my own Ferrell's skill as an author enabled me to put myself in her shoes and imagine what it would be like to have the formative layers of my identity removed; to not know who I really am.  I quickly came to relate to Beth as she drew me in to her intriguing story.  I was also immediately drawn to the warmth and sincerity of Jeffery's character.  I appreciated the gentle way he drew Beth out from herself without pushing her.  He was instantly likeable and from the beginning I was willing him to win her heart.
As I began this book I almost immediately intuited what the outcome would be and almost felt disappointed.  I was pleasantly surprised, then, to discover a number of mysterious threads woven into the story.  I wondered what had happened to Beth before she came to be with Aunt Wilma.  Would Beth be taken again in a relationship with Brent? I wondered what part Isabelle and Steven had in the story and was keen to find out.  My initial letdown was swiftly overcome and before I knew it I was drawn into the story and eager to answer all these intriguing questions.
Wishing on Buttercups is a beautifully crafted story that reminded me how important the layers of our identity are to us.  Beth's story also reminded me of the truth that God is more deeply concerned with who we are on the inside than our outside appearance.  Those who are only concerned with exterior appearances may very well miss out on the beautiful gems God has created each of His children to be, despite some occasionally unusual packaging.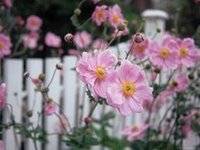 Guest reviewer: My friend Tracy from Beyond the Picket Fence
With thanks to Wynn~Wynn Media for Tracy's review copy
Relz Reviewz Extras
Miralee's Pop Quiz
Review of Love Finds You in Last Chance, California
Character spotlight on Alexia & Justin
Character spotlight on Margaret, Andrew, and Nathaniel
Visit Miralee's website and blog
Buy Wishing on Buttercups at Amazon or Koorong