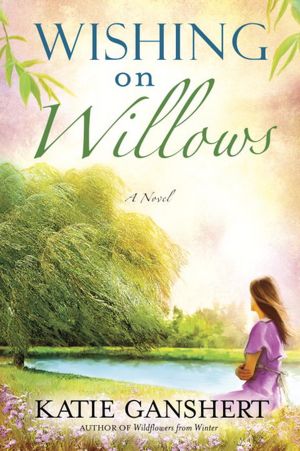 Synopsis:~
A three-year old son, a struggling café, and fading memories are all Robin Price has left of her late husband. As the proud owner of Willow Tree Café in small town Peaks, Iowa,  she pours her heart into every muffin she bakes and espresso she pulls, thankful for the sense of purpose and community the work provides.
                                     
So when developer Ian McKay shows up in Peaks with plans to build condos where her café and a vital town ministry are located, she isn't about to let go without a fight.
 
As stubborn as he is handsome, Ian won't give up easily. His family's business depends on his success in Peaks. But as Ian pushes to seal the deal, he wonders if he has met his match. Robin's gracious spirit threatens to undo his resolve, especially when he discovers the beautiful widow harbors a grief that resonates with his own.
 
With polarized opinions forming all over town, business becomes unavoidably personal and Robin and Ian must decide whether to cling to the familiar or surrender their plans to the God of Second Chances. 
My take:~
Katie Ganshert proves she's no one hit wonder with her emotive and tender second novel, Wishing on Willows. Readers first met Robin as the grieving young widow in Wildflowers from Winter, struggling to comes to terms with the loss of her husband and raising a child on her own. Katie does a marvelous job plumbing the depths of Robin's heartbreaking journey, describing her confusion, guilt, and anger as she wrestles with feelings for another man, the potential loss of of her livelihood, and her deepest dreams .  Then there's Ian McKay –  one of the most realistic male leads I have read in a long time. Ian is a dichotomy but one most can relate to – a confident and capable man, made vulnerable by his desire to please his father live up to others' expectations. The dynamics between father and son, Robin and Ian, little Caleb and Robin, are so refreshingly natural that the dialogue sings, the emotions connect, and the errors of judgement by the characters, endearing, funny, and real. Wishing on Willows is a beautiful story about finding your way through heartache and pain and discovering the courage to open your heart once more. Katie's writing is a gift that is simply a pleasure to unwrap!
With thanks to Waterbrook Multnomah for my review copy
Relz Reviewz Extras
Review of Wildflowers from Winter
Katie's pop quiz
Character spotlight on Evan & Bethany
Interview with Katie
Katie's Author Alert
Visit Katie's website and blog
Buy Wishing on Willows at Amazon or Koorong