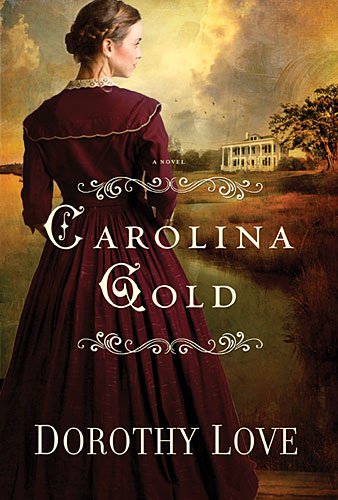 Meet a Southern belle and a widower in
Dorothy Love's 
historical romance
Carolina Gold
Thomas Nelson
The Story
The war is over, but at Fairhaven Plantation, Charlotte's struggle has just begun.
Following her father's death, Charlotte Fraser returns to Fairhaven, her family's rice plantation in the South Carolina Lowcountry. With no one else to rely upon, smart, independent Charlotte is determined to resume cultivating the superior strain of rice called Carolina Gold.  But the war has left the plantation in ruins, her father's former bondsmen are free, and workers and equipment are in short supply.
To make ends meet, Charlotte reluctantly agrees to tutor the two young daughters of her widowed neighbor and heir to Willowood Plantation, Nicholas Betancourt.  Just as her friendship with Nick deepens, he embarks upon a quest to prove his claim to Willowood and sends Charlotte on a dangerous journey that uncovers a long-held family secret, and threatens everything she holds dear.
Inspired by the life of a 19th-century woman rice farmer, Carolina Gold pays tribute to the hauntingly beautiful Lowcountry and weaves together  mystery, romance, and historical detail, bringing to life the story of one young woman's struggle to restore her ruined world.
Enjoy meeting Charlotte & Nick
Brief physical description
Charlotte Fraser is small but very sturdy, dark hair and eyes.
Nicholas Betancourt, the hero, is tall, broad-shouldered with dark eyes and black hair.
Resembles…
I can't think of a famous person who looks like Charlotte.  I used a photo of Colin Firth when he was in his thirties, to help me write Nick.  Swoon!!!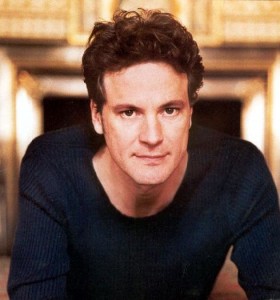 Strengths and weaknesses
Charlotte's strengths are her determination, sense of duty, and her practicality. Her weakness is her inability to let go of a promise she made, even when it's clear she made a mistake.
Nick's strengths are his commitment to improve medical science, his resourcefulness, and his devotion to his two small daughters who have lost their mother.

Quirk (if any)
No real quirks.

Your inspiration for the character 
Charlotte was inspired by Elizabeth Allston Pringle, a real life 19th century woman rice planter whose books about her life on her plantation first gave me the idea for the novel. I love Elizabeth!

Background to the story
After the end of the Civil War, Charlotte returns to her father's decimated rice plantation on South Carolina's Waccamaw River to resume cultivating the superior strain of rice called Carolina Gold. But the place is in ruins and labor and equipment scarce. To make ends meet, Charlotte writes articles for a New York newspaper ( just as the real life Elizabeth did) and tutors the two young daughters of Dr. Nicholas Betancourt who has just turned up as heir to a neighbouring plantation. A boundary dispute, a yellow fever outbreak that puts Nick in danger, and a devastating storm all will test Charlotte's resolve to remain on the river.
Thanks, Dorothy! We'll make do with Colin Firth 😉
Relz Reviewz Extras