With a full sche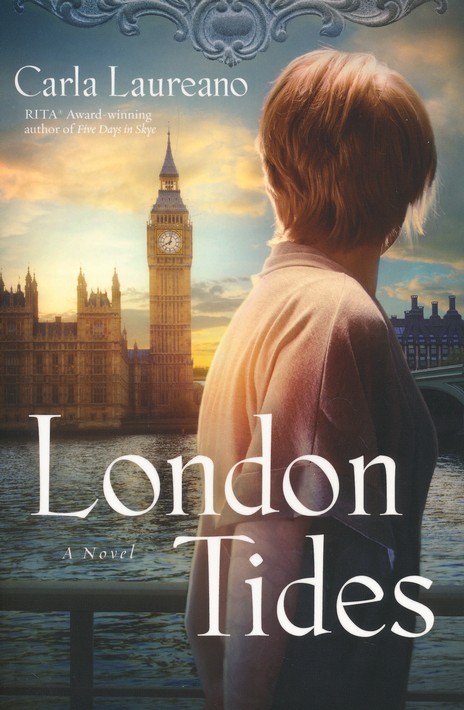 dule here at the blog, I'm finding it a bit difficult to post about all the books I'm reading so every now and then I'm going to blast you with a few mini reviews at once! Today I'm sharing the last few contemporary romance reads I've enjoyed.
London Tides by Carla Laureano
Irish photojournalist Grace Brennan travels the world's war zones documenting the helpless and forgotten. After the death of her friend and colleague, Grace is shaken.
She returns to London hoping to rekindle the spark with the only man she ever loved—Scottish businessman Ian MacDonald. But he gave up his championship rowing career and dreams of Olympic gold years ago for Grace … only for her to choose career over him. Will life's tides bring them back together … or tear them apart for good this time?
My take:~
Carla Laureano returns with Ian MacDonald's story in a gritty and emotional tale of love gone awry between two people who have been battered and tormented by life and the choices they have made. No sweet and sappy moments to be found, London Tides is an engrossing story encompassing betrayal, PTSD, sacrifice, war, and selfishness. Lest I make it sound depressing, the payoff of love, hope, and forgiveness that walks alongside such an authentic approach makes this story a must read.
Relz Reviewz Extras
Carla's Pop Quiz
Review of Five Days in Skye
Character spotlight on James & Andrea
Visit Carla's website and blog
Buy at Amazon: London Tides or Koorong
From the Start by Melissa Tagg

Kate Walker used to believe in true love and happily ever after. While her own love life may have left her brokenhearted, it hasn't kept her from churning out made-for-TV romance movie screenplays…until a major career slump and a longing to do something meaningful send her running back to her hometown of Maple Valley.
Permanently sidelined by an injury, former NFL quarterback Colton Greene is temporarily hiding out in a friend's hometown to avoid the media and the reminders of all he's lost. Maple Valley seems like the perfect place to learn how to adjust to normal life. The only trouble is he's never really done normal before.
While Kate plays things safe and Colton is all about big risks and grand gestures, they both get what it's like to desperately need direction in life. An unexpected project gives them both a chance to jump start their new lives, but old wounds and new dreams are hard to ignore. Starting over wasn't part of the plan, but could it be the best thing that's ever happened to them?
My take:~
Melissa Tagg's characters are adorable, her dialogue snappy and energetic, and the story engaging and fun. A seriously delightful read of a professional sports star struggling with a career cut short and a disillusioned screenwriter, From the Start has a great vibe from both major and minor personalities, the community of Maple Valley, and the promise of more fabulous stories too come from the town and the people introduced in the book.
Relz Reviewz Extras
Melissa's Pop Quiz
Review of Made to Last
Character Spotlight on Miranda & Matthew
Watch Melissa's Mad Minute and listen to our audio interview
Melissa's Author Alert
Visit Melissa's website
Buy from Amazon: From the Start or Koorong
Crazy Little Thing Called Love by Beth K. Vogt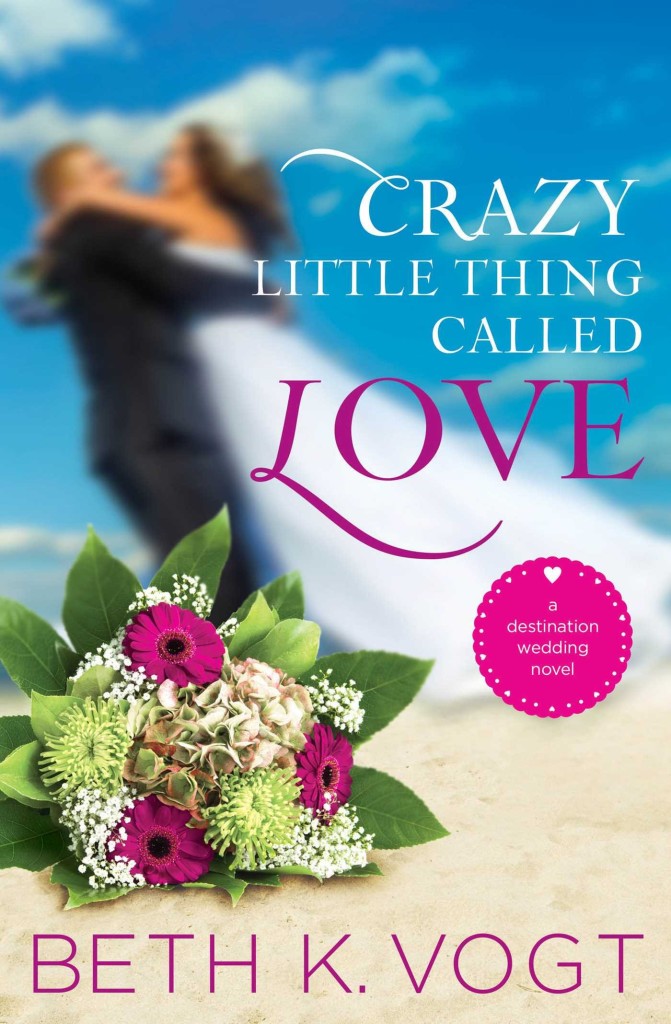 Wedding bells and storm clouds collide in the first engaging novel in a brand-new series about destination weddings, the power of love, and the possible mishaps and missteps that happen on a couple's journey down the aisle to "I do."
Paramedic Vanessa Hollister has put her adolescence behind her, including the unwanted label of being the new kid in town over and over again, thanks to her father's military career. She's overcome what her mother called "the biggest mistake of her life" and is planning an elegant destination wedding in Destin, Florida with her new fiancé. But will the reappearance of her first husband from her what-were-you-thinking teenage elopement disrupt her dream of an idyllic beach wedding?
As a professional storm chaser, Logan Hollister is used to taking risks. However, a reckless decision during the last tornado season has him questioning the future of his team, the Stormmeisters. Coming face to face with his ex-wife eight years after their divorce compels him to confront his greatest regret: losing Vanessa. Does their past give him the right to interfere with her future?
A fast-moving, powerful hurricane throws Vanessa and Logan together as they evacuate to a storm shelter along with other residents of the Florida Gulf Coast. Forced to spend time together, the pair battles unexpected renewed feelings for each other.
Vanessa and Logan are faced with a choice: Should they accept, once and for all, their teenage marital mistake? Or is God offering them a second chance at happily ever after?
My take:~
Anyone who is enthralled by the flurry and romance of weddings won't want to miss Beth Vogt's first Destination Wedding novel. Infused with both sweetness and heartache, Logan and Vanessa confront their past love amidst the danger of an imminent hurricane. With trademark authenticity, Beth's characters struggle with their past in order to reach for a new future, as spiritual truths spill from the pages. Contemporary romance will enjoy a sweet revival with Beth's talented and genuine voice.
Relz Reviewz Extras
Review of Catch A Falling Star
Character spotlight on Kendall & Griffin
Review of Wish You Were Here
Character spotlight on Allison & Daniel
Interview with Beth
Beth's Author Alert 
Visit Beth's website
Buy at Amazon: Crazy Little Thing Called Love or Koorong