Ronie Kendig cajoled Darci Kintz into chatting with me ~ in her very secretive line of work she rarely does interviews and isn't interested in the limelight. She has an intriguing relationship with Heath and his dog, Trinity which you can delve into in Ronie's latest release, Trinity: Military War Dog
Thanks Ronie and Darci!
Darci Kintz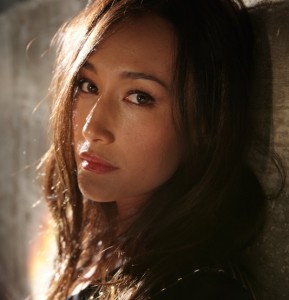 Hey Darci – please share a little of your family heritage
Already with the complicated questions. LOL My family is interracial—my mother was American and my father Chinese. It is…interesting to have diversity.
What exactly is it that you do?
You know how to make me laugh. I try hard to stay out of trouble, but it finds me. I work with DIA—Defense Intelligence Agency—but most of my experience with them must remain sealed. General Burnett tapped me for this field, said I was a natural because I do not miss anything.
Mmmm….you must have been an interesting little girl
What is your favourite way to relax?
Rock and cliff climbing. It's exhilarating to be out in God's garden. The physical exertion feels good when my mind is tangled and I'm stressed.
You are exposed to the best and the worst in people ~ what are two characteristics you admire most in people?
You're right—I've seen the worst in people. And it's that experience that makes honesty and integrity that much more valuable to me. Lying is easy. Telling the truth, sometimes, is the most painful and costly thing to do.
When you met Heath at Bagram AFB, what was your first impression of him?
For reasons I can't divulge right now, my first impression wasn't taken that day. It was actually much earlier. But Heath makes an impression. He takes no bull and cuts no corners. And that day at Bagram, when Trinity tracked me down. . .it was a nice change of pace when Heath intercepted me, when he wouldn't take my reluctance to engage him in conversation. Not many people do that to me. That was…nice.
If you had 14 days of R&R and an unlimited budget, where would you go and what would you do?
I want to climb some ice cliffs, but it's neither cheap or easy, so that's what I'd want to do—but I'd need more than 14 days, I'd think.
What is one thing people might be surprised to know about you?
That despite the fact I enjoying rock climbing and work with DIA, I do not have a death wish. Maybe at one time, I did, but now—I have two someones I'm trying to get to know better. I want to see tomorrow and the future…with Heath and Trinity.
Thanks for sharing, Darci!

The Story
A year ago in Afghanistan, Green Beret Heath Daniel's career was destroyed. Along with his faith. Now he and his military war dog, Trinity, train other dogs and their handlers. Though his passion is to be back in action, the medical discharge has forced Heath—and Trinity—to the sidelines.
Military intelligence officer Darci Kintz is captured while secretly tracking the Taliban. Only one dog can handle the extreme conditions to save her. Trinity. Only one man can handle Trinity. Time is running out on the greatest—and most dangerous—mission of their lives.
Relz Reviewz Extras
Character interview with Heath
Character spotlight on Heath, Darci & Trinity
Endorsement of Trinity
Watch Trinity's book trailer
Reviews of Firethorn, Wolfsbane, Digitalis and Nightshade
Meet the team: Max ~ Colton ~ Canyon ~ Griffin ~ Azzan ~ John  ~ Marshall
Meet the women: Sydney ~ Piper ~ Dani ~ Kazi
Character spotlights: Max & Syd ~ Colton & Piper  ~ Canyon & Dani
Visit Ronie's website and blog
Visit Ronie's Discarded Heroes website
Buy Trinity at Amazon or Koorong

Heads up!
Grab Ronie's Nightshade series for Kindle at the fabulous price of $3.99 each – limited time only
Click to buy Nightshade, Digitalis, Wolfsbane & Firethorn