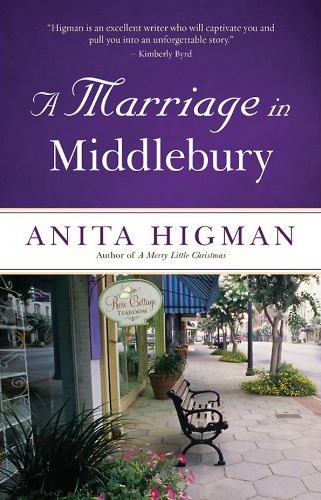 Meet a tea room owner in
Anita Higman's
contemporary romance
A Marriage in Middlebury
Abingdon Press
The Story
Charlotte Rose Hill has been serving up country delicacies, uniquely blended teas, and matchmaking advice for her quirky but beloved customers for more than 10 years. But for her, marriage seems like an elusive butterfly, always out of reach. At 18, Charlotte fell in love with a young man, Sam Wilder, but his family convinced her to walk away from their relationship. She did, and then became engaged to another man, who later died before they were married.
Now, more than a decade later, Charlotte finds that she still has feelings for her first love. Initially thrilled to learn that Sam has come home to Middlebury, Texas, Charlotte is devastated to learn that he's brought someone with him: his fiancée. But all is not lost when the townsfolk decide to get involved. Will Charlotte and Sam find their way back to each other?
Enjoy meeting Charlotte
Brief physical description
Charlotte Rose Hill has blonde hair, hazel eyes, and a warm and welcoming smile that is unforgettable.
Resembles…
Téa Leoni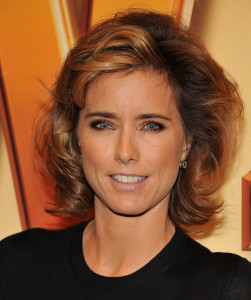 Strengths and weaknesses 
Charlotte Rose Hill knows what she's about. She's a giving and compassionate Christian woman.
She can be generous to a fault, so much so, she doesn't pay enough attention to her own happiness.
Quirk (if any) 
When life gets overwhelming, she hides in a closet to cry and talk to God
Your inspiration for the character
The idea for the heroine and the story, A Marriage in Middlebury, came from my absolute love of tearooms in Texas. More than a decade ago I met a woman named Linda Becker who opened a tearoom in the Houston burbs called Tea for Two. Her eatery and gift shop did so well she opened a second shop. Throughout the years I've enjoyed her wonderful tearoom fare as well as the quaint ambiance. Linda's tearoom isn't just a café—it's a gathering place for friends, a place to eat home-cooked food and a place so cozy you don't want to leave. As a writer I thought it might be fun to create a heroine who owns a tearoom similar to Linda's.
Background to the story
A Marriage in Middlebury is lighter fare than my other new release, Winter in Full Bloom. This latest story is set in a small town in Texas, and it's about the complex, quirky, and sometimes prickly interworkings of the folks who frequent the local tearoom in Middlebury. I hope readers find it to be a fun ride.
Thanks Anita!
I had the pleasure of meeting Anita at ACFW this year and we had a delightful chat about my home town of Melbourne where she has visited. You will hear more about that when I post our audio interview. For now, enjoy Anita's Mad Minute (with apologies for the sound quality)

Relz Reviewz Extras
Review of Winter in Full Bloom
Character spotlight on Lily Winter
Character spotlight on Franny Martin (A Merry Little Christmas)
Visit Anita's website
Buy A Marriage in Middlebury at Amazon or Koorong