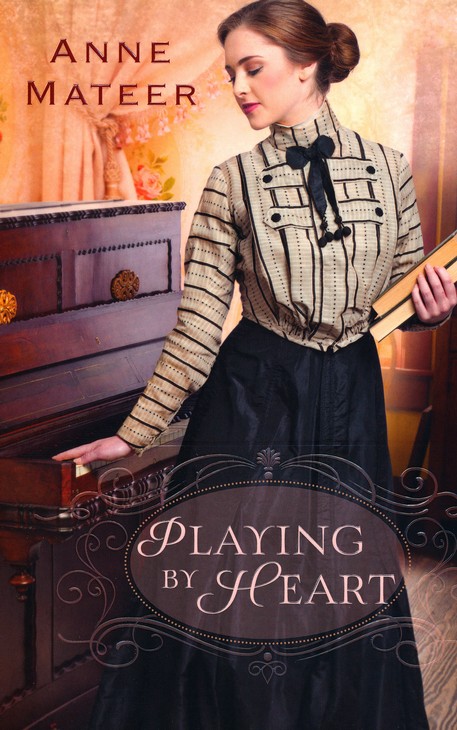 Meet at teacher and a coach in
Anne Mateer's
historical romance
Playing by Heart
Bethany House
********
The Story
Lula Bowman has finally achieved her dream: a teaching position and a scholarship to continue her college education in mathematics. But then a shocking phone call from her sister, Jewel, changes everything.
With a heavy heart, Lula returns to her Oklahoma hometown to do right by her sister, but the only teaching job available in Dunn is combination music instructor/basketball coach. Lula doesn't even consider those real subjects!
Determined to prove herself, Lula commits to covering the job for the rest of the school year. Reluctantly, she turns to the boys' coach, Chet, to learn the newfangled game of basketball. Chet is handsome and single, but Lula has no plans to fall for a local boy. She's returning to college and her scholarship as soon as she gets Jewel back on her feet.
However, the more time she spends around Jewel's family, the girls' basketball team, music classes, and Chet, the more Lula comes to realize what she's given up in her single-minded pursuit of degree after degree. God is working on her heart, and her future is starting to look a lot different than she'd expected.
Introducing Lula & Chet
Brief physical description
Lula Bowman has a sunny smile—when she chooses to let it bloom. She has dark hair and is fairly petite and somewhat dainty. She is 25 years old.
Chet Vaughn has blond hair and brown eyes. He is somewhat tall and athletically built. He is 27.
Resembles…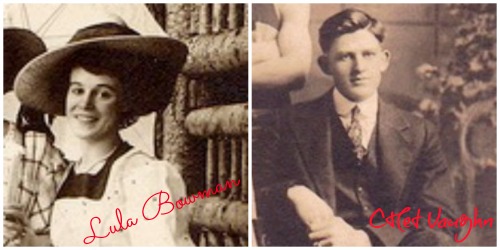 I love to work from old photos. These are the ones I used for Lula and Chet.
Strengths and weaknesses
Lula's greatest strengths—her stubbornness and personal pride—are also her greatest weaknesses. Her granite-hard resolve helps her to pursue goals her elder siblings don't think she can or should achieve as well and her personal pride urges her to excel at tasks she doesn't necessarily deem worthwhile. But her persistence in seeking her father's approval leads to discarding and disdaining areas of her life that she used to find fulfilling and her pride blinds her to new directions or opportunities and from recognizing when her tenacity crosses the line into obstinacy.
Like Lula, Chet has determined to follow the path set before him even if it means accepting criticism from those he loves. Yet his unwavering sense of duty blinds him to his sense of needing to atone for his father's past. He sees this very weakness in his mother's life but doesn't recognize it in himself.

Quirk (if any)
Lula is a mathematician and often works math problems in her head when she is worried or stressed.
Chet often sings or whistles or hums popular tunes.

Your inspiration for the character
Lula is a real conglomeration of ideas formed into one character. I see in her a bit of my grandmother–a fun, smart lady whose situation as a schoolteacher and reluctant basketball coach from Oklahoma sparked the story idea. I also see so many of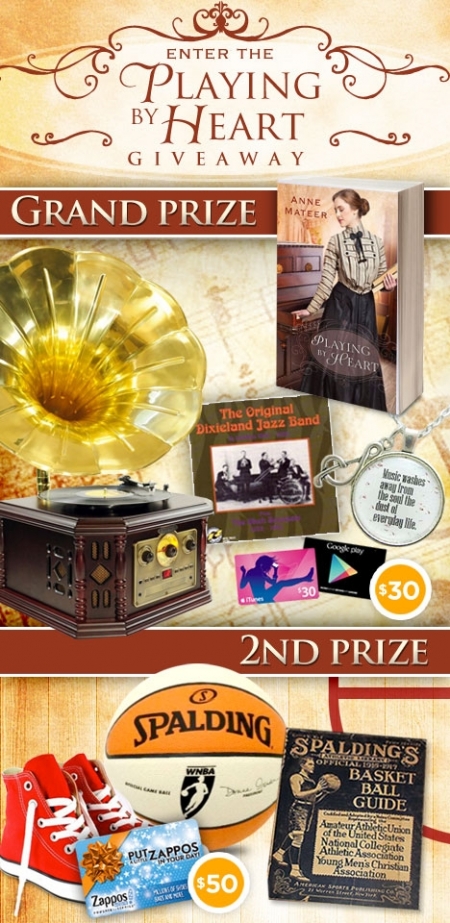 those I know who are the "baby" of their family, often spending a lifetime trying to prove to older siblings that they are truly grown ups. I see my sister who loves teaching math. And I see so many of my friends and family who have sacrificed their own dreams or desires in order to care for those they love.
Chet's biggest inspiration has been my two college student sons. Both are extremely loyal, compassionate and kind. And, of course, they love their mom! One is a musician studying political science as well as literaution, religion, and philosophy. The other is pursing the opportunity to be a coach and teacher. They continue to grow as godly men and will make awesome husbands one day. Of course, much in their character came from their daddy, so Chet reflects my husband quite a bit, too. J

Background to the story 
As I mentioned earlier, my grandmother spent a year or so as a reluctant high school girls basketball coach in Oklahoma in the 1930s while waiting for my grandfather to finish his master's degree (she already had hers!) so they could marry.  I backed up the time frame a bit to the World War I home front, added in knowledge gleaned from a family filled with teachers, past and present, as well the numerous teachers among my close friends, and called on my memories of many, many, many hours of sitting in the bleachers watching all three of my kids play basketball to provide the framework on which to hang this story.
Thanks Anne!
Relz Reviewz Extras
Enter Anne's Playing by Heart giveaway
Character spotlight on Sadie & Blaine
Review of At Every Turn
Visit Anne's website
Buy at Amazon: Playing by Heart or Koorong