It's happy release day to Carla Laureano! The Saturday Night Supper Club is a fabulous read and Carla Laureano's clever characterisation is pivotal to the story's appeal. I'm delighted she chose to share more about essayist Alexander Kanin and chef Rachel Bishop here at Relz Reviewz. Both characters are intriguing, brilliant in their fields, and electric together. Enjoy every morsel of this spotlight, before and after you have read the book! Read my review of The Saturday Night Supper Club if you need any convincing, and be sure to enter the giveaway below, courtesy of Tyndale House Publishers.
*****
Alexander (Alex) Kanin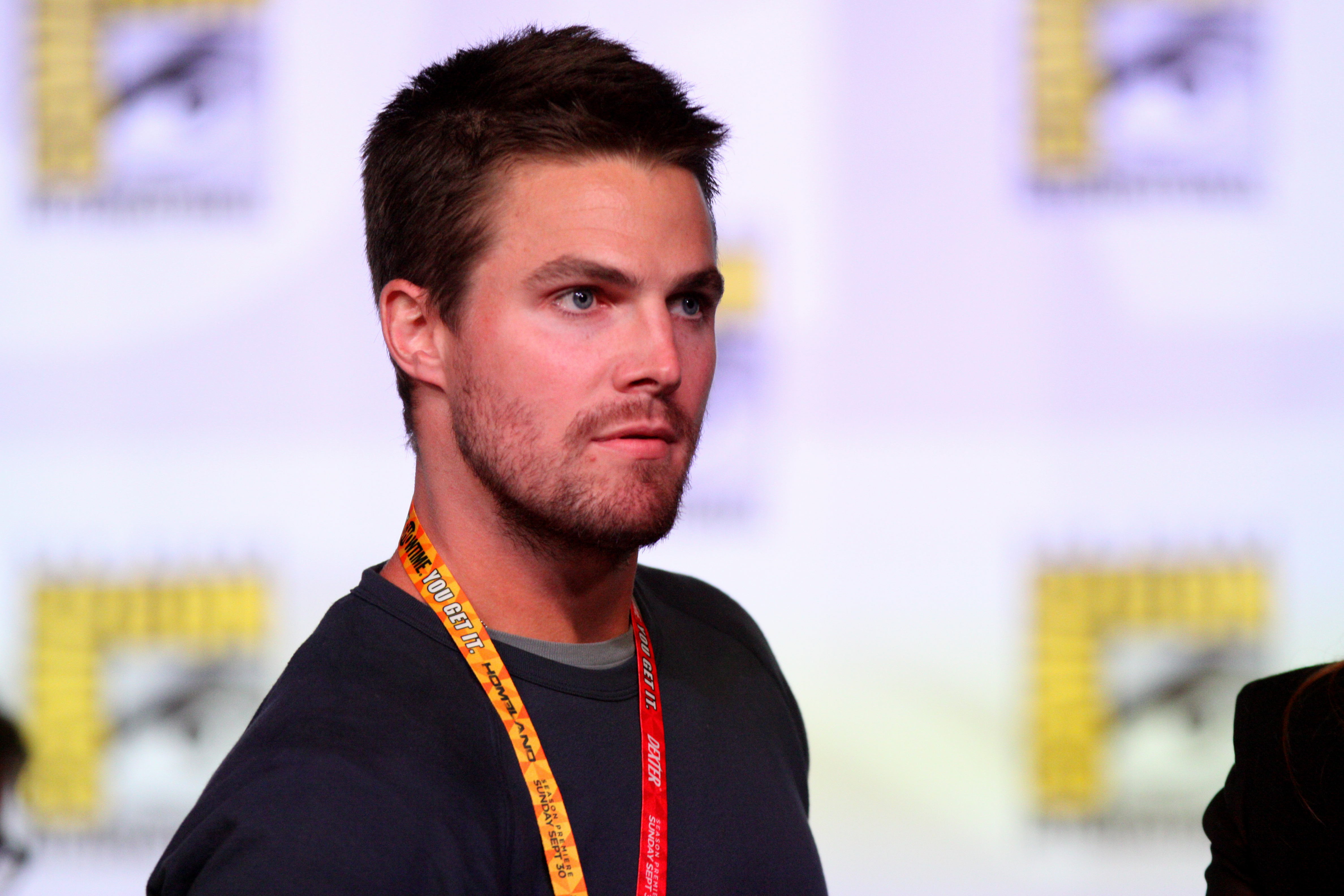 Physical Stats
Height: 6'1"
Hair colour & style: Medium brown, "artfully mussed"
Eye colour: Hazel
Dress sense: Outdoorsy but stylish. Rachel refers to him once as an L.L. Bean model.
Resembles…
Stephen Amell. I always bury a reference to the inspiration actor somewhere in the book. See if you can find this one! You'll probably need to be an Arrow fan to pick it up.
Can't live without…
His laptop computer.
Strengths
Strong value for honor and responsibility. High emotional intelligence from his psychology background.
Vulnerabilities
Always wants to fix everything for everyone around him. Strong sense of responsibility can lead him to make choices that might be honourable but aren't the best for him.
Passions
Rock climbing! He's found it's the best antidote to his sedentary writer life.

What book or movie would he recommend?
He's into the unapologetically cheesy action movies. After all day trying to write intelligently about the foibles of modern man, he just wants to see something blow up. Though he might occasionally be found watching some thinky sci-fi like Arrival or a war movie like Black Hawk Down.
Your inspiration for the character
I've always joked that writers are part inventors and part psychologists. We are constantly looking at people, trying to figure out what makes them tick, and putting them in our stories. When I set out to write an essayist/satirist, I thought what better backstory than a clinical psychologist who learned he wasn't cut out for practice? (Conveniently, this also makes him a very patient suitor for a woman who isn't yet quite aware of all of her relationship hangups.)

Rachel Bishop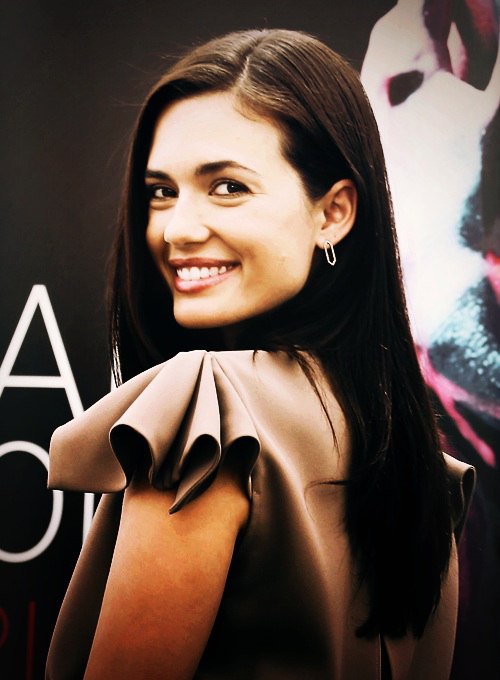 Physical Stats
Height: 5'9"
Hair colour & style: Dark brown, long and wavy
Eye colour: Brown
Dress sense: She's still finding her sense of style. After fifteen years of living in "professional pajamas" as she calls her chef uniform, she doesn't own more than jeans and concert tees.
Resembles…
Torrey DeVitto. Seriously, I didn't even know who she was until I came across a photo and my jaw dropped. She's exactly how I pictured Rachel from the beginning.
Can't live without…
Her journal and her Japanese kitchen knives.
Strengths
Discipline, attention to detail, perseverance.
Vulnerabilities
Perfectionism, the tendency to bury her emotions and her needs in her job.
Passions
Food! Is there anything else?

What book or movie would she recommend?
For her friends who want to know what her life is like, she'd recommend Chef. The chaos, the hours, the divided attention, the 24/7 obsession with food, the language in the kitchen. Also, it's pretty entertaining for the non-foodies. The social media disaster hits a little close to home now, though. (Incidentally, I saw this movie after I wrote the book, so it wasn't the inspiration for the social media trolling plot point, but I was pleased that we'd independently come up with the same idea! That's when you know you've tapped into the zeitgeist.)
Your inspiration for the character
I was inspired by a number of female chefs and intrigued by the raw grit and determination required to succeed in what is still a relatively male-dominated industry. It's not an easy job for anyone—the long, strange hours and total devotion with little time off makes having a normal life and healthy relationships difficult. I asked myself, what happens when a woman who has given up everything for her culinary career loses that too? What's left for her?
Background to the story 
The idea of sexism and feminism in the culinary world is hotly debated—you've got people like Gabrielle Hamilton, who displays reluctance to address the issue in her memoir Blood, Bones, and Butter, contrasted with Michelin-starred chef Dominique Crenn, who is one of the most outspoken feminist chefs in today's culture. I started asking questions like: What responsibility does a woman have to speak out about her challenges in a male-dominated industry? Does drawing attention to the fact she's a female help or hurt the desire for equality, when the gender of the person cooking is largely irrelevant to the dining experience?
Add to that the idea that social media outcry can destroy someone's career without there being any substance to the accusations, and I had the perfect modern "riches-to-rags" story. Though there's rarely any real riches involved in professional cooking!
Thank you, Carla! You always provide such wonderful insight into your characters.
Denver chef Rachel Bishop has accomplished everything she's dreamed and some things she never dared hope, like winning a James Beard Award and heading up her own fine-dining restaurant. But when a targeted smear campaign causes her to be pushed out of the business by her partners, she vows to do whatever it takes to get her life back . . . even if that means joining forces with the man who inadvertently set the disaster in motion.

Essayist Alex Kanin never imagined his pointed editorial would go viral. Ironically, his attempt to highlight the pitfalls of online criticism has the opposite effect: it revives his own flagging career by destroying that of a perfect stranger. Plagued by guilt-fueled writer's block, Alex vows to do whatever he can to repair the damage. He just doesn't expect his interest in the beautiful chef to turn personal.

Alex agrees to help rebuild Rachel's tarnished image by offering his connections and his home to host an exclusive pop-up dinner party targeted to Denver's most influential citizens: the Saturday Night Supper Club. As they work together to make the project a success, Rachel begins to realize Alex is not the unfeeling opportunist she once thought he was, and that perhaps there's life—and love—outside the pressure-cooker of her chosen career. But can she give up her lifelong goals without losing her identity as well?
Carla Laureano is the RITA® Award-winning author of contemporary inspirational romance and Celtic fantasy (as C.E. Laureano). A graduate of Pepperdine University, she worked as a sales and marketing executive for nearly a decade before leaving corporate life behind to write fiction full-time. She currently lives in Denver with her husband and two sons, where she writes during the day and cooks things at night.
Relz Reviewz Extras
All Things Laureano @ Relz Reviewz
Visit Carla's website and blog
Buy at Amazon: The Saturday Night Supper Club or Koorong