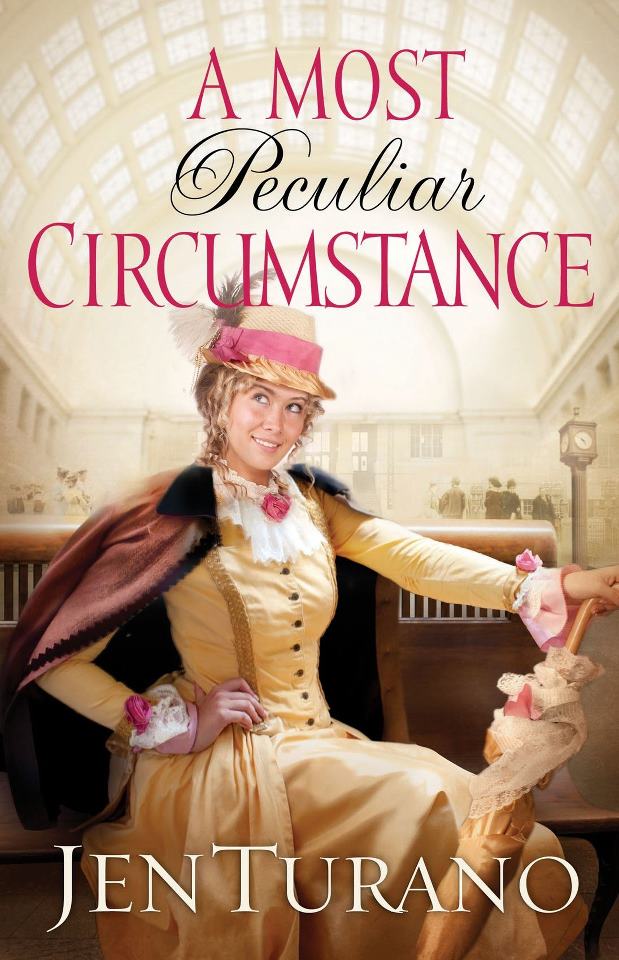 Meet a suffragete and a chauvinist in
Jen Turano's
historical romance
A Most Peculiar Circumstance
Bethany House
The Story
Miss Arabella Beckett has one driving passion: to help the downtrodden women of America. Naturally, she supports the women's suffrage movement and eagerly attends rallies and lectures across the country. On her travels, she makes a simple offer of assistance to a young woman in need that goes sadly awry and lands both ladies in more trouble than they can manage. An independent sort, Arabella is loath to admit she needs help and certainly doesn't need help from an arrogant, narrow-minded knight in shining armor.
Mr. Theodore Wilder, private investigator extraordinaire, is on a mission. A mission that began as a favor to his good friend Hamilton Beckett, but swiftly evolved into a merry chase across the country. By the time he finally tracks down Hamilton's sister, Arabella, he is in a less than pleasant mood. When the lady turns out to have radical ideas and a fiercely independent streak, he soon finds himself at his wit's end. 
When they return home to New York, circumstances force their paths to continue to cross, but the most peculiar feelings growing between them certainly can't be love. When the trouble Arabella had accidentally stirred up seems to have followed her to New York and threatens her very life, the unlikely couple must face the possibility that they might have landed in the most peculiar circumstance of all: love.
Enjoy meeting Arabella & Theodore
Brief physical description
Miss Arabella Beckett is a rather lovely lady, one who is constantly stared out because of her beauty, even though she would prefer people appreciate her for her intellect.  I had in mind Grace Kelly when I developed her character.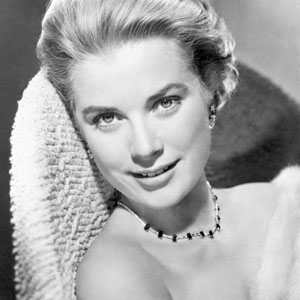 Mr. Theodore Wilder is a gentleman who has a charming smile, an overabundance of masculinity, and when Arabella first sees him, she believes his face could have been sculpted by a master.  Mark Valley was who I thought about as I created Mr. Wilder.
Resembles…
Grace Kelly – Mark Valley
Strengths and weaknesses
Arabella works diligently to support the suffrage movement.  She's loyal to her friends and family, has a keen mind, yet can occasionally be somewhat opinionated, and as she discovers in the novel, a touch judgmental.
Theodore is a very chivalrous gentleman and can be incredibly charming, yet he's a complete chauvinist, tends to brood upon occasion, and has the unfortunate habit of annoying ladies on an all too frequent basis, normally without intending to do so.
Quirk (if any)
Arabella, even though she supports the suffrage movement, is a closet romantic at heart.  She adores the color pink and romance novels are her books of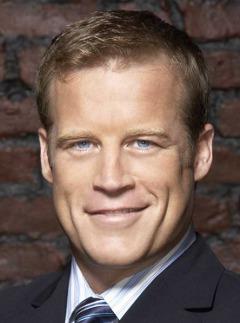 choice.
Theodore, being the classic chauvinist, tends to put his foot in his mouth whenever he's in the vicinity of progressive ladies.
Your inspiration for the character
Arabella was inspired by old Doris Day movies, the ones where Doris's character always got herself into the most unlikely of situations.
Theodore was inspired by old Sean Connery movies, the ones where Sean always charmed the ladies, but did so in a way that makes most people cringe these days.
Background to the story
A Most Peculiar Circumstance came about after Mr. Theodore Wilder showed up on the page in book one, A Change of Fortune.  I adored his character, flaws and all, and thought that if I'd create a heroine who was strong, beautiful, and flawed in her own way, it would allow me to craft an amusing, yet compelling love story.  When I first saw Arabella in my mind, she was sitting in jail, a bit forlorn and bemoaning the fact that once again she'd gotten herself in a bit of a pickle.  It simply unfolded from there.
Thanks Jen!
Relz Reviewz Extras
Character spotlight on Hamilton & Eliza
Review of A Change of Fortune
Interview with Jen
Download Jen's Gentlemen of her Dreams (Ladies of Distinction novella) free at Amazon
Jen's Author Alert
Visit Jen's website and blog
Buy A Most Peculiar Circumstance at Amazon or Koorong