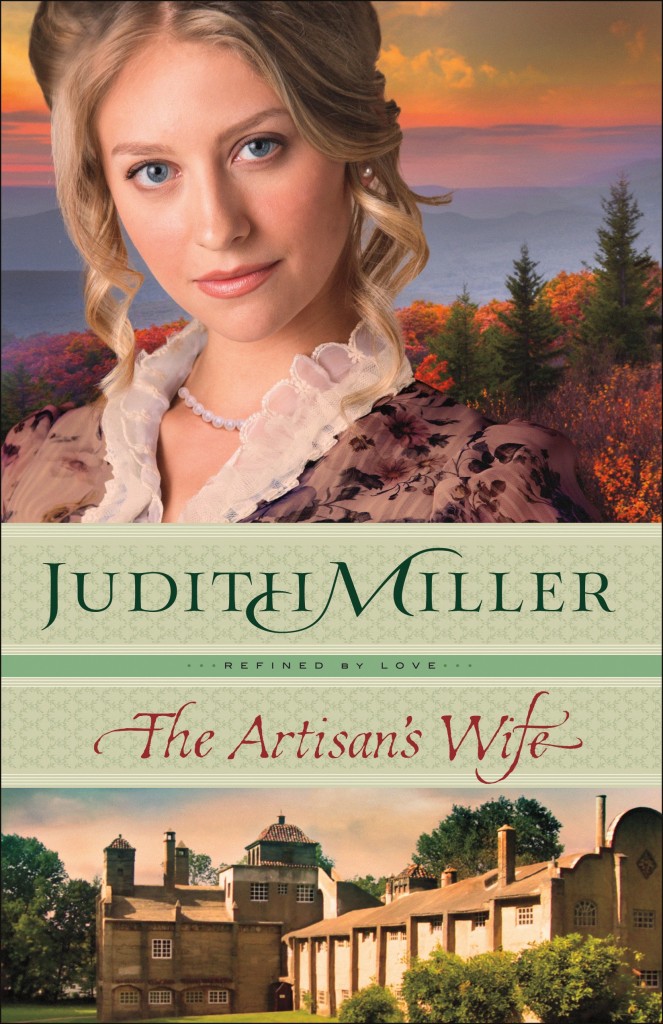 Meet a twin and a tile marker in
Judith Miller's
historical romance
The Artisan's Wife
Bethany House
*****
The Story

Ainslee McKay's world is shaken when she discovers her twin sister has not only eloped with a man she barely knows but now Ainslee must fulfill their obligation at a tile works in Weston, West Virginia. Ainslee must learn the ropes and, if she can keep the tile works profitable, her brother will help her sell the business.

When Levi Judson arrives and shows Ainslee his designs for new tiles, she's impressed by his skill and passion for the business. But he's hiding his true reason for coming to Weston. And Ainslee knows he'd be crushed to learn his plans for a long career at McKay Tile Works are in vain since she intends to sell. Can the growing feelings between them survive if the truth comes to light–or is a future together as untenable as the future of the tile works itself?
Introducing Ainslee & Levi
Brief physical description
Ainslee McKay, is a lovely young woman, twenty years of age with light brown, sun-streaked hair and blue eyes. She is a twin and though she resembles her sister, Adaira, their personalities are quite different.
Levi Judson is the male protagonist who has wavy, chestnut-brown hair and brown eyes. Levi is 23 years old and a tile marker and designer who arrives in Weston looking for employment at the McKay Tile Works.
Resembles… Below is a picture that inspired the characters of Ainslee and Adaira, the McKay twins, when I began writing the Refined by Love series. At that time, the twins were only ten years old.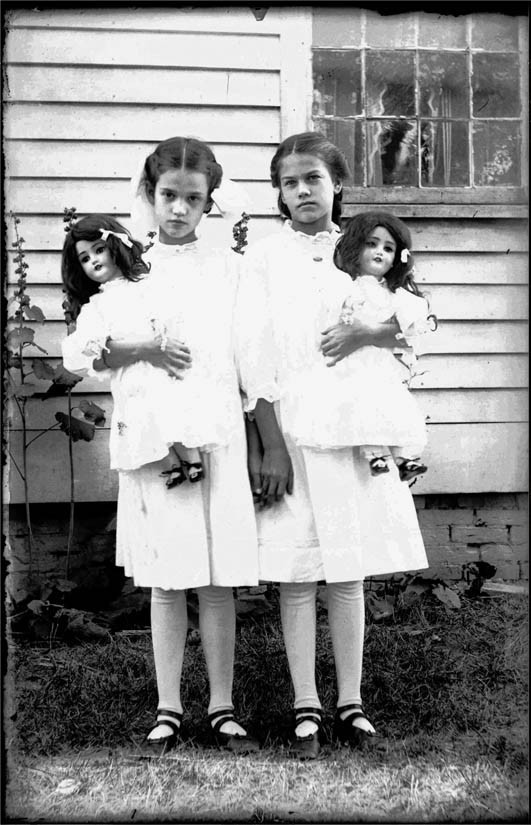 As a young woman of twenty, I pictured Ainslee as Nicole Kidman—though not nearly as tall.
Bradley Cooper is how I pictured Levi.
Strengths and weaknesses
Throughout her life, Ainslee has always been the more submissive of the identical twins. She and Adaira were as close as any twins could be, yet their personalities were quite different. Ainslee was a peacekeeper and permitted her sister to have her way most of the time. On most occasions this served her well, but when Adaira makes an unexpected decision without Ainslee's knowledge, it turns her world upside down. It is through this event that Ainslee must learn to rely upon her own instincts and find an inner strength she didn't know she possessed. In addition, she's struck a bargain with her brother, Ewan, and must keep her secret from the employees in order to bolster business at the tile works.
Levi has always been a caretaker and protector. With a brother who has mental deficiencies, he's quick to help others, yet he's a man who keeps to himself. He arrives in Weston looking for work and a deep desire to create tiles in a new and innovative process he developed before arriving in West Virginia. He places his trust in Ainslee with the hope that the McKay Tile Works will begin to create his new designs.

My inspiration for Ainslee McKay
When growing up, we lived next door to fraternal twin girls. Both their appearance and personalities were unique and I sometimes marvelled that they were sisters, much less twins. Yet, they were so united in thought, they could finish each other's sentences or complete a drawing the other had begun. When I came upon the picture of the ten-year-old twins in the picture, I remembered my childhood friends, and decided I wanted to include twins in this series.
My inspiration for Levi Judson
Levi wasn't based upon any particular man, but some of his characteristics, such as his caregiving and protective nature toward his brother were drawn from the sweet and gentle nature as well as the deep concern my husband always exhibited for my handicapped daughter.
Background to the story
During the Refined by Love series, I've highlighted the clay deposits located in West Virginia during the 19th Century. The Artisan's Wife continues with that theme and is set in Weston, West Virginia. This conclusion to the series focuses upon a tile works that has been recently purchased by the McKay family. Though she protests, Ainslee is thrust into the role of manager at the newly acquired business in Weston.
The story takes several twists and turns with the arrival of Levi Judson, a young man skilled in the operation of a tile works and hopeful he'll be able to develop a new style of tiles.
Neither Levi nor Ainslee has an abiding desire to remain in Weston. She is there to please her family and hopes she'll soon be able to return to Grafton. Levi is in Weston seeking help for his brother at the mental hospital and hopes one day his brother will be able to lead a normal life and return home. As their lives unfold, they're met with a series of issues that influence their decisions and reveal they may have misplaced their hopes for the future.
A little about the setting
Several years ago, I visited the Moravian Pottery and Tile Works in Doylestown, Pennsylvania, where they continue to make tiles using historical methods. I was enthralled by the process, as well as the tile works constructed by Henry Mercer. On that visit, I knew that someday I wanted to incorporate a tile works into one of my books. The Artisan's Wife provided the perfect opportunity. Below is a picture of one portion of the tile works.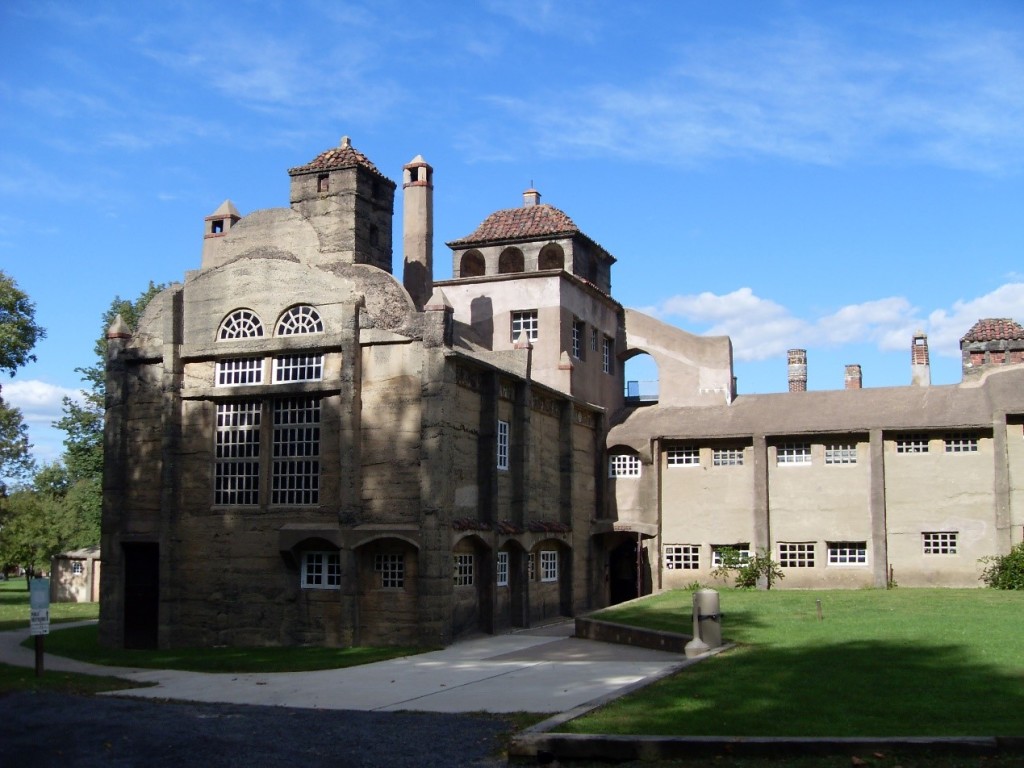 Below is one of the many tiles made at the Moravian Tile Works. I was truly inspired by the beauty and artistry of the tiles.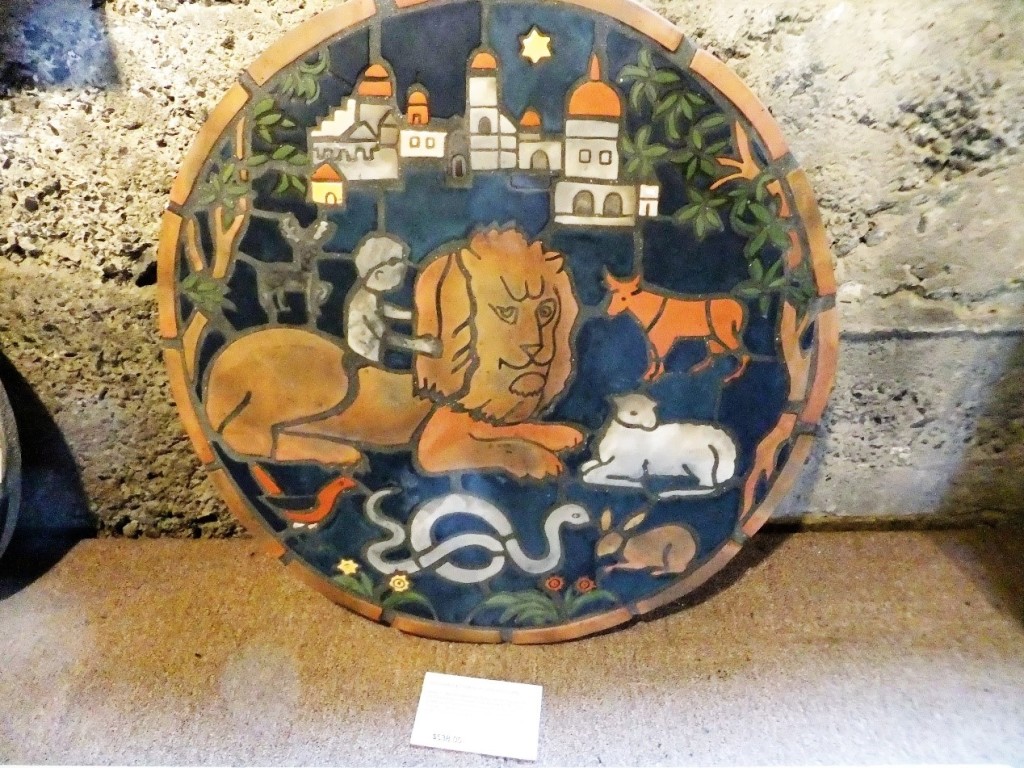 Since I was setting the book in Weston, I also wanted to incorporate the historic Trans-Allegheny Lunatic Asylum located in Weston. The mental hospital provided employment for many locals, and provided a good reference for mental health care that was moving from prisons into hospitals during that time period. Hoping to reveal changing ideas in the healthcare and also provide readers with the changing face of mental hospitals, I decided one of my secondary characters would be a patient in the hospital. Below is a picture of the hospital taken in 2006.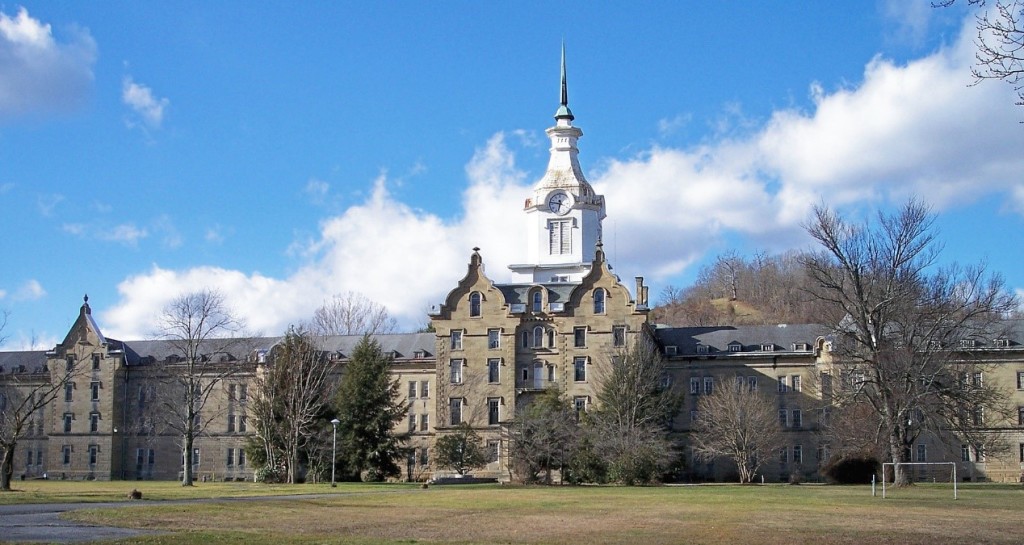 Thank you Judith!
Relz Reviewz Extras
Behind the Scenes with Judith
Character spotlights on Ewan & Laura and Karlina & Dovie
Review of Somewhere to Belong
Visit Judith's website and blog
Buy from Amazon: The Artisan's Wife or Koorong