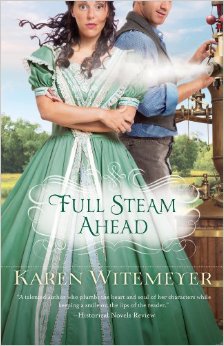 Meet a scientist & an heiress in
Karen Witemeyer's
historical romance
Full Steam Ahead
Bethany House
The Story
When love simmers between a reclusive scientist and a wealthy debutante, will they abandon ship or is it full steam ahead?
Nicole Renard returns home to Galveston, Texas, to find her father deathly ill. Though she loves him, Nicole's father has always focused on what she's not. Not male. Not married. Not able to run Renard Shipping.
Vowing to find a suitable husband to give her father the heir he desires before it's too late, Nicole sets out with the Renard family's greatest treasure as her dowry: the highly coveted Lafitte Dagger. But her father's rivals come after the dagger, forcing a change in Nicole's plans.
After a boiler explosion aboard the Louisiana nearly took his life, Darius Thornton has been a man obsessed. He will do anything to stop even one more steamship disaster. Even if it means letting a female secretary into his secluded world.
Nicole is determined not to let her odd employer scare her off with his explosive experiments, yet when respect and mutual attraction grow between them, a new fear arises. How can she acquire an heir for her father when her heart belongs to another? And when her father's rivals discover her hiding place, will she have to choose between that love and her family's legacy?
Introducing Darius & Nicole
Darius
Brief physical description
Tall, broad shoulders from his regular swimming exercise, slate-blue eyes, overlong dark blond hair. He prefers casual dress—rolled up shirtsleeves, open collar. Tends to let his appearance grow unkempt as his obsession with his scientific experimentation causes him to forget unimportant matters like shaving or having his trousers pressed.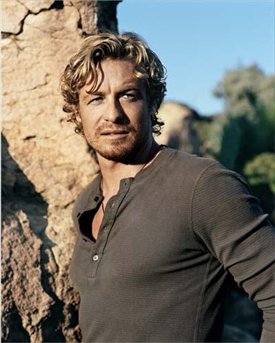 Resembles…
Simon Baker from The Mentalist. Though, Darius resembles the intense, focused version of Simon Baker more than the charming rogue that he usually portrays in his role as Patrick Jane on the TV show.
Strengths and weaknesses
Darius is extremely intelligent and dedicated to his mission to create safer steamboat boilers in order to reduce the number of lives that are lost every year due to explosions and fires. He is passionate and focused. However, this passion has also caused him to separate himself from his family and his peers. He is haunted by past failures and so set on finding a way to redeem them that he blinds himself to what is going on around him.

Quirk (if any)
He swims in the pond on his property to clear his mind. Also, he rarely sleeps. Nightmares and his dedication to his mission keep him up all hours. When he does sleep, he usually avoids his bed and collapses on the small sofa in his study.

Your inspiration for the character
I wanted to create a "mad scientist" type of hero. One who was so wrapped up in his work that only the right woman could possibly distract him.
Nicole
Brief physical description
She is of French ancestry with dark, sable brown hair that is thick and wavy. She has coppery, light brown eyes and is of average height. She comes from a fairly wealthy background and was educated in the east, so she dresses in fashionable, yet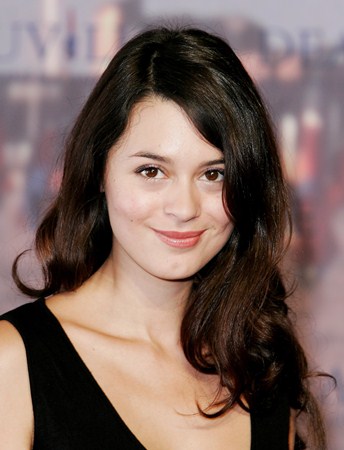 practical attire.
Resembles…
Emilie Simon. I found pictures of this French singer online I thought she could easily pass for Nicole Renard. She has that interesting mixture of youth, innocence, and mystery that define Nicole.
Strengths and weaknesses
Nicole is loyal to the bone. Family comes first. She is driven and willing to sacrifice her own dreams in order to preserve those of her father. She is courageous and a warrior, yet her bravery and determination often keep her from asking for help, causing those around her to view her as stubborn. She also tends to undervalue her own worth, due to her belief that her father would have preferred having a son to a daughter.
Quirk (if any)
She carries a knife strapped to her thigh in a garter sheath at all times.

Your inspiration for the character
I needed a feisty heroine with a mission equally important to that of her hero counterpart. While Darius is driven to save thousands of lives, Nicole is drive to save two—her parents.
Background to the story
It all ties back in to my characters and my desire to incorporate explosions. At first I thought to have a chemist for my hero. So many things could go wonderfully wrong in a laboratory. However, it's been far too many years since I last took a chemistry class, so I decided to move in a different direction. I started researching exploding steam engines, and everything fell into place. I knew I had found the perfect obsession for my hero. Once I found the steamboats, I also found my setting. It would have to be in the early 1850's before the second Steamboat ACT was passed, and I needed lots of water around. So it seemed only natural that my heroine should come from Galveston Island, off the Gulf Coast of Texas. And as I dug up some of Galveston's history I found that it once was the home of the famous pirate, Jean Lafitte. I couldn't pass that up. Hence the creation of the Renard family legacy that stems from a pirate dagger handed down from Jean Lafitte. The dagger takes on legendary qualities over time and soon Renard Shipping's rivals decide that possession of the dagger must be the key to the Renard family success. So they decide to take it for themselves. Nicole, as the only heir of the Renard family, steals away with the dagger in order to keep her ailing father out of the conflict. Fleeing Galveston, she takes refuge on a small plantation outside of Liberty, Texas where she answers an advertisement for a secretary posted by the explosive Darius Thornton.
Thanks Karen!
Enjoy my "Mad Minute" with Karen from ACFW, 2013
Relz Reviewz Extras
Character spotlight on Crockett & Joanna (Stealing the Preacher)
Character spotlight on Travis & Meredith (Short~Straw Bride)
Listen to my audio interview with Karen
Karen's Pop Quiz
Interview with Karen
Reviews of Short-Straw Bride, A Tailor-Made Bride, Head in the Clouds & To Win Her Heart
Karen's FamilyFiction Plus interview
Visit Karen's website
Buy from Amazon: Full Steam Ahead or Koorong