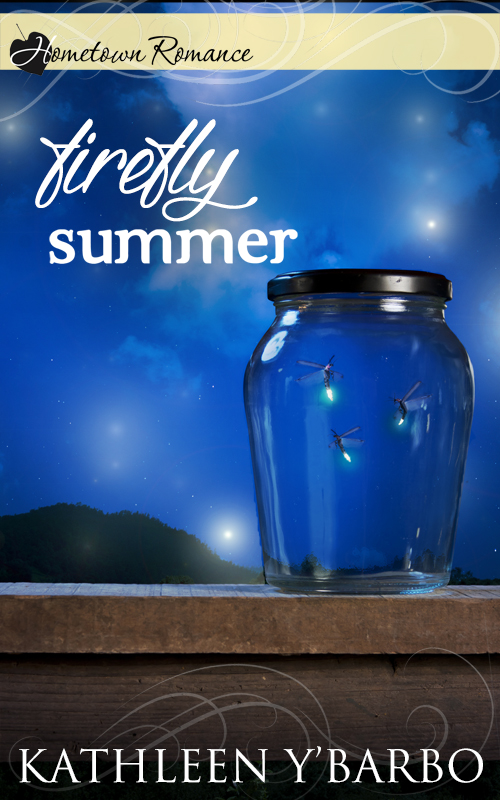 Meet a widow and a doctor in
Kathleen Y'Barbo's
contemporary romance
Firefly Summer
Redbud Press
*******
The Story

Trey's biggest challenge isn't performing surgery…it's restoring Sessa's heart!

Artist Sessa Chambers may never recover from losing her prodigal son. Even as she grieves the tragic decisions that led to his death, and left her with a toddler to raise, she's asked to work on her dream project—restoring carousel horses for the Smithsonian. But she can't do it on her own…

Dr. Trey Brown can't pick up a scalpel again. Yes, he acted in self-defense, but the events of that awful night haunt him. He was trained to save lives, not take them. When he goes to the young man's widowed mother to apologize, she's not at all what he expected. For one thing, she's not as alone as he thought—not with the fearsome ladies of the Pies, Books, and Jesus Book Club in her corner. For another, she's beautiful, and being in her presence is more jolting than any eight-second bronco ride from his former rodeo days. Before he knows it, she's captured his heart as easily as they capture the fireflies gracing Sessa's Texas ranch.

How can they overcome their past to embrace a future together?
Introducing Sessa & Trey
Sessa Lee Chambers
Brief physical description
Sessa Lee Chambers is a no-nonsense Texas woman in her 40s who is usually found carving carousel horses in her workshop or chasing her toddler granddaughter wearing jeans and a t-shirt with her blonde hair pulled up into a ponytail. She's no stranger to hard work and loves riding horses, both requirements of living on a ranch, so she's freckled and tanned with a healthy glow.
Resembles…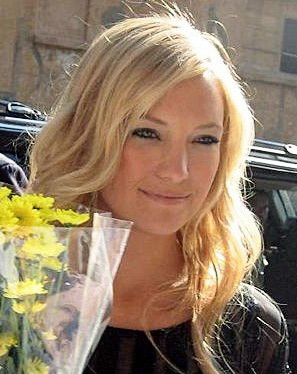 Actress Kate Hudson
Strengths and weaknesses
Widowed in her early 20s with a young son to raise, Sessa's strength—and her weakness—is that she learned early on not to need anyone. Between keeping the ranch running, raising her son, and running a business that builds and repairs carousel horses, she has no time for anything else except, perhaps, the Pies, Books & Jesus Book Club's monthly meetings.

Quirk (if any)
She cannot bake a pie to save her life! Normally this wouldn't be a problem, but being part of the Pies, Books & Jesus Book Club means when the club meets at her house, she has to provide the pies. She also discovers that she's got somewhat of an issue telling the handsome rodeo rider turned doctor that she loves him. She feels it but just cannot find the words.

Your inspiration for the character
Sessa is an amalgamation of several awesome Texas women I know. She's tough on the outside but so tender on the inside, and her capacity to forgive others far exceeds her capacity to forgive herself. However, Sessa's mother Bonnie Sue was borrowed in part from my own mother who shares the same name and many of the same characteristics.

Background to the story
A decade or more ago, I was sitting at a restaurant with my mom, the aforementioned Bonnie Sue, along with my daughter and sister. We were having a conversation about something that currently escapes me, but in the midst of this she said this: "If I am ever going to meet a man, he will either have to quilt or sing in the church choir because those are the only two places I go."
I demanded complete silence while I wrote that down. Having no idea what I would do with that statement, it sat in a file on my computer until I began writing what would become known as Firefly Summer. I thought the story would be about a woman stuck in the "sandwich generation" between her mother and her son. Then I realized this woman had found much loss in her life and in the process had healed by taking her abandoned granddaughter in to raise.
I thought this would be a women's fiction tale, until the very handsome former Texas bull rider turned surgeon Dr. Trey Brown announced his intention to join the story. With Trey came the questions that fuelled the entire tale: Can a woman whose son has been murdered forgive the murderer? What if the man who ended her son's life is the very man God has sent her to love? Not quite as easy to answer as the first question, is it?
Dr. Dalton "Trey" Brown III
Resembles…
Country singer Blake Shelton
Strengths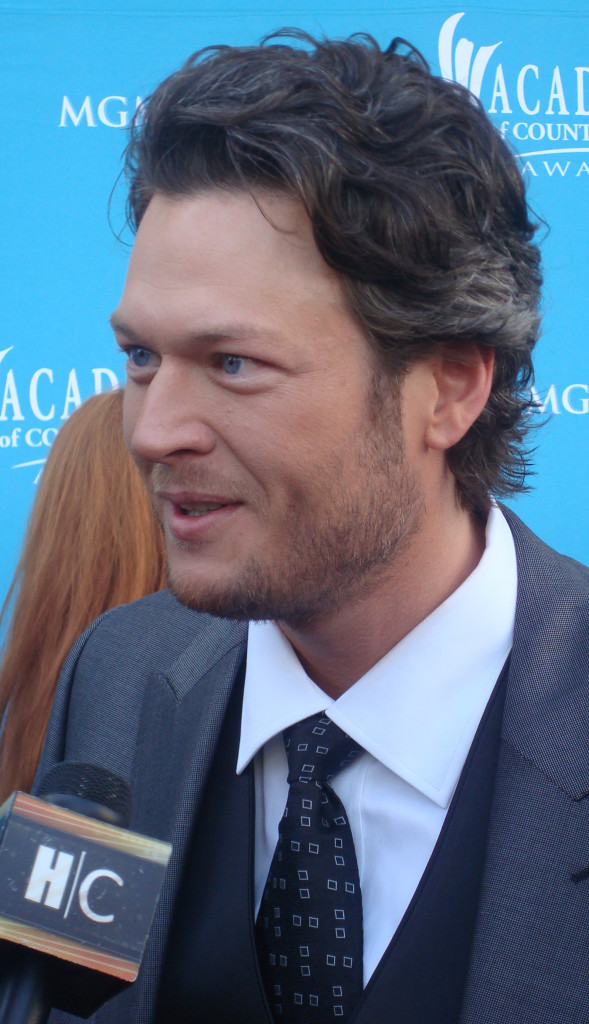 and weaknesses
He is honourable to a fault and holds himself to impossibly high standards. Charged with a duty to save lives, Trey cannot forgive himself for taking the life of Ross Chambers in self-defence. This weakness becomes a strength when he meets Sessa Chambers, Ross's mother, and knows he must set things right somehow.  In all, he's the quintessential Texas guy who wants to do right by those he cares for and has a strong need to protect those in his care.

Quirk (if any)
When the story begins, Trey is unable to hold a scalpel without becoming physically ill.

Your inspiration for the character
Trey was a product of creative brainstorming and asking myself what sort of person would be the hardest to forgive. My answer: anyone who hurts my child. I took that thought and expanded on it to ask this question: What if the man God intends for me was the one man I found hardest to forgive? From that, a character was born.

Background to the story
The town of Sugar Pine, Texas, is in part a product of my own life and the little town of Port Neches, Texas, where I grew up. Names and locations have been changed, but the spirit of small town camaraderie and Southern nosiness remains the same. I always hated it when, during my childhood, my mother would find out what I had done before I ever got home to confess it. Now I long for that closeness, and I think many others do as well. I hope to offer some of that in the Pies, Books & Jesus Book Club series novels and novellas.
Thanks for your wonderful effort with this, Kathleen!
Relz Reviewz Extras
Character spotlight on Kyle & Millie and Flora & Lucas
Reviews of The Confidential Life of Eugenia Cooper,  Anna Finch and the Hired Gun and The Inconvenient Marriage of Charlotte Beck
Visit Kathleen's website
Buy at Amazon: Firefly Summer or Koorong