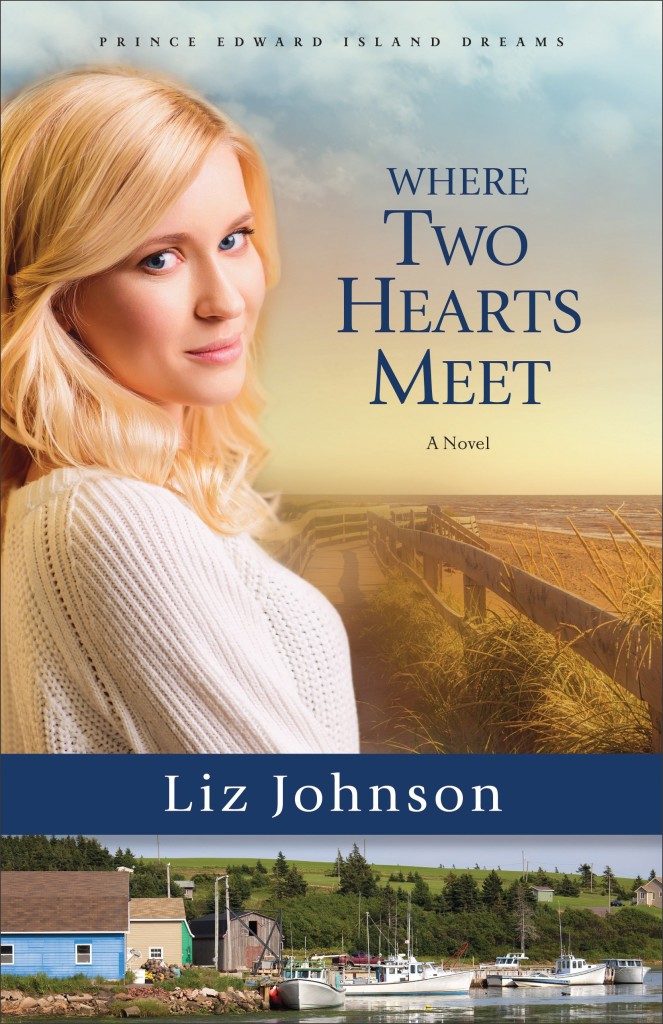 Meet an executive chef and a journalist in
Liz Johnson's
contemporary romance
Where Two Hearts Meet
Revell
*****
The Story

Evocative Contemporary Romance Set in a Charming Inn on Beautiful Prince Edward Island

In her kitchen at the Red Door Inn, executive chef Caden Holt is calm, collected, and competent. But when her boss asks her to show off their beautiful island to impress a visiting travel writer and save the inn, Caden is forced to face a world much bigger than her kitchen–and a man who makes her wish she was beautiful.

Journalist Adam Jacobs is on a forced sabbatical on Prince Edward Island. He's also on assignment to uncover a story. Instead he's falling in love with the island's red shores and Caden's sweets.

When Caden discovers Adam isn't who she thought he was, she realizes that the article he's writing could do more than ruin the inn's chances for survival–it might also break her heart.

Readers will discover hope for the hurting, joy for the broken, and romance for the lonely at the enchanting Red Door Inn.
Introducing Caden & Adam
Brief physical description
Caden Holt is a 27-year-old native of PEI. She has blue eyes and a blond bob that frames her somewhat round face. She has a dimple in each cheek and a wonderful, wide smile. She's short and curvy and generally tries to blend into the background.
Adam Jacobs is a 30-year-old journalist from Washington D.C. He's not overly tall, but he's fit after spending 3 months embedded with an army unit. His hair is a soft chestnut, and he has gray-green eyes. His nose is just a little too big for his other features, but it's endearing. He has a perpetually thoughtful expression, but when he smiles, it lights up his whole face. He often wears a five o'clock shadow—especially while he's on sabbatical from his position at the newspaper.
Resembles…
I've always pictured Caden looking like Meghan Trainor—maybe with a little less makeup and shorter hair.
And Adam looks like one of my favorite actors, Jeremy Renner.
Strengths and weaknesses

Caden has a very kind heart, and she loves to cook and care for the guests at the inn, but she also battles deep insecurities. She's never been the best at anything, and she doubts that she has what it takes to really help the Red Door Inn.
Adam is adventurous and creative. He loves to dig into a story and uncover the truth. But he can't forgive himself for the mistakes he's made. His regrets weigh heavily on him, and he feels he must atone for them.

Quirk (if any)
Caden has been known to dance around her kitchen to her favourite Broadway show tunes while preparing breakfast for the inn's guests. But she's not exactly as graceful as she'd like to be, and it sometimes backfires.
Adam has a love for history and a deep curiosity—a necessity for a journalist. But he doesn't always know how to get answers from friends instead of sources. He's learning for the first time what it means to have real friends and the things that forge deep connections between people.

Your inspiration for the character
The inspiration for Caden actually came from the chef at my favorite B&B in Charlottetown, Prince Edward Island, who set out sweet treats for guests every afternoon. Caden and I also have a lot in common—except I can't cook at all. We share a penchant for Broadway musicals, have great relationships with our families, and love Prince Edward Island. I think my love for the island is the inspiration for hers too.
Adam was inspired by a news story I heard about Middle Eastern translators, who help the U.S. military there. These men put their lives on the line to fight terrorists in their own countries. I won't share too much, as it's a big point in the book. But I was fascinated by the story and knew that Adam would be too.

Background to the story
On my second trip to PEI, I was walking along the boardwalk in North Rustico and looked up to see a big blue house across from the water. It was too big for a single family (although it was private residence), and I couldn't stop imagining it as an inn. What would it be like to visit the island and stay in that home? And that home became the inspiration for the Red Door Inn—a place where broken hearts find healing. And Adam and Caden are the perfectly broken hearts for this book.
Thanks Liz!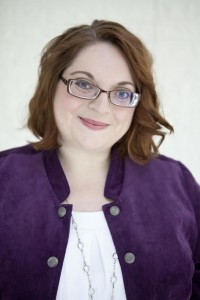 Liz Johnson is a full-time marketing specialist for a Nashville-based publisher. She has been a freelance writer and editor for several publications, including CBA Retailers+Resources, Christian Fiction Online magazine, and Storytellers Journal. A member of American Christian Fiction Writers, she is the author of several books, including The Kidnapping of Kenzie Thorn (an ACFW Carol Award finalist) and A Star in the Night, which was part of the New York Times and ECPA bestselling A Log Cabin Christmas Collection. 
Relz Reviewz Extras
Reviews of Seal Under Seige,  A Promise to Protect,  Code of Justice , Vanishing Act and The Kidnapping of Kenzie Thorn
Character spotlight on Myles & Kenzie and Will & Jessalynn
The Inside Scoop! on Liz
Visit Liz's website and blog
Buy at Amazon: Where Two Hearts Meet or Koorong