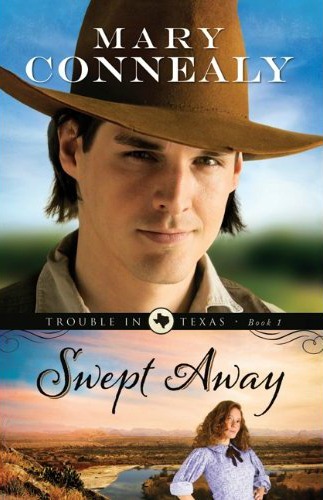 Meet an unlikely pair in
Mary Connealy's
historical romantic comedy
Swept Away
Bethany House
The Story
Swept away when her wagon train attempts a difficult river crossing, Ruthy MacNeil isn't all that upset at being separated from the family who raised her. All they've ever done is work her to the bone. She prayed for a chance to get away, and then came the raging flood. Alive but disoriented, she's rescued by Luke Stone…so unfortunately, there are more chances to die in her immediate future.
Luke is heading home to reclaim the ranch stolen from his family. But the men who killed his father are working hard to ensure Luke doesn't make it alive. He has no choice but to keep moving. Still, he can't just abandon Ruthy, so she'll have to come along.
His friends–a ragtag group of former Civil War soldiers–take a fast interest in the pretty gal. Luke thinks that's rather rude–he's the one who found her. And the more time he spends around the hard-working young woman who is a mighty good cook, the more he finds himself thinking beyond revenge and toward a different future. For the first time in a long time, Luke is tempted to turn from his destructive path and be swept away by love.
Enjoy meeting Luke & Ruthy
Brief physical description  
The hero Luke Stone looks like Henry Cavill, the new superman. Have you seen him? I am now going to have EVERY hero look like that guy. My Luke is Italian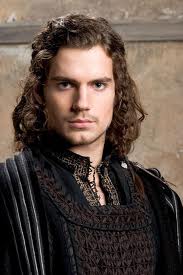 though so black hair and dark eyes.
The heroine looks like the cover of the Celtic Woman album. I attached pictures for both.
Strengths and weaknesses 
Luke is a tough Texas cowboy. He put his life on the line to fight to preserve America in the Civil War and he can't stand by while a man kills his father and steals his land, not in the land of justice he fought for. He is so bend on starting a range war he has trouble seeing the pretty woman who just got dropped right in his path.
Ruthy is a worker. She's worked hard all her life and if she has her way, she'll get the whole state of Texas to good working order before she goes to sleep on her first night.  Sometimes she's so busy taking care of everything herself, she doesn't give a heroic cowboy who's trying to keep her alive, enough time to keep her safe.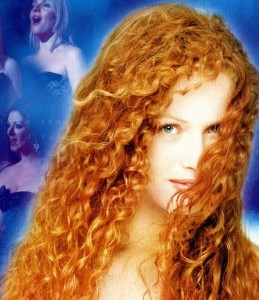 Quirk (if any) 
Ruthy's quirk is hard work. She feels deep down that she has to make herself useful in order to deserve love and a home.
Luke's quirk is a temper that gets the best of him now and then.
Your inspiration for the character 
I had Luke be just barely mentioned in Over the Edge, Book #3 in the Kincaid Brides series. His sister was the heroine of that story. Now we have to go see how Luke handles having his ranch stolen while he was running around, too upset by the war to get along with his pa.
Background to the story
The research I did into Andersonville prison for Seth in Over the Edge was fascinating. I studied that prison for far longer than the book required and came away with a story idea.
Thanks Mary!
Relz Reviewz Extras
Character spotlight on Seth & Callie (Over the Edge)
Get to know Mary Connealy
Reviews of Over the Edge, Doctor in Petticoats and Out of Control
Visit Mary's website and blog
Buy Over the Edge at Amazon or Koorong