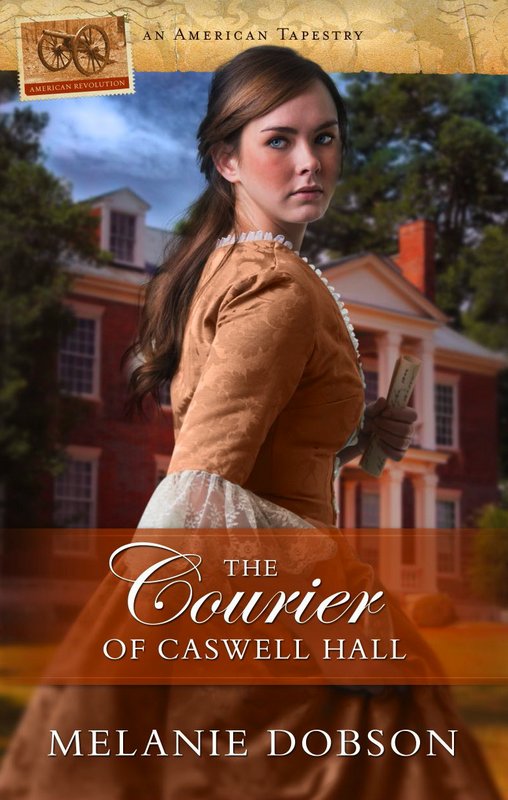 Meet a reluctant spy in
Melanie Dobson's
historical romance
The Courier of Caswell Hall
Summerside Press
The Story
An unlikely spy discovers freedom and love in the midst of the American Revolution.
As the British and Continental armies wage war in 1781, the daughter of a wealthy Virginia plantation owner feels conflict raging in her own heart. Lydia Caswell comes from a family of staunch Loyalists, but she cares only about peace. Her friend Sarah Hammond, however, longs to join the fight. Both women's families have already been divided by a costly war that sets father against son and neighbor against neighbor; a war that makes it impossible to guess who can be trusted.
One snowy night Lydia discovers a wounded man on the riverbank near Caswell Hall, and her decision to save him will change her life. Nathan introduces her to a secret network of spies, couriers, disguises, and coded messages — a network that may be the Patriots' only hope for winning the war. When British officers take over Caswell Hall and wreak havoc on neighboring plantations, Lydia will have to choose between loyalty and freedom; between her family's protection and her own heart's desires.
As both armies gather near Williamsburg for a pivotal battle, both Lydia and Sarah must decide how high a price they are willing to pay to help the men they love.
Enjoy meeting Lydia
Brief physical description
Lydia Caswell is petite with copper-brown long hair and blue eyes.
Resembles…
The publisher did a fantastic job matching the model on the book cover with how I envisioned the "real" Lydia Caswell.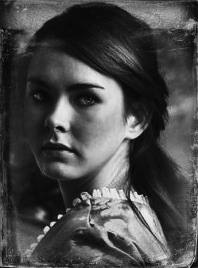 Strengths and weaknesses
Lydia is spirited and strong and loves her family and home (Caswell Hall) dearly. She loves to dance and hates that her country is at war. One of her weaknesses is that she can't decide for herself what she believes about the Revolutionary War, and as she wavers in her thinking, she is slow to decide if she will help the Patriots.
Your inspiration for the character
As I researched George Washington's spy network during the Revolutionary War, I found wonderful stories about women from Loyalist families who became spies for the rebels. The penalty for spying on the British was death, but these courageous women persevered. The accounts of their beautiful bravery and secrecy inspired Lydia Caswell's character.
Background to the story
Eons ago, when I was a graduate student in Virginia, I used to visit Williamsburg and wonder about all its stories. As I brainstormed the plot for The Courier of Caswell Hall and discovered the accounts of female spies during the Revolutionary War, the story developed of a Loyalist woman from Williamsburg who became a spy as well.
Thank you, Melanie
Relz Reviewz Extras
Get to know Melanie
Character spotlight on Samantha Waldron (Where the Trail Ends)
Character spotlight on Elena Bissette (Love Finds You in Mackinac Island)
Character spotlight on Katie and Rollin (The Silent Order)
Character spotlight on Melanie's Anna Brent (Love Finds You in Liberty, Indiana)
Visit Melanie's website and blog
Buy The Courier of Caswell Hall at Amazon or Koorong