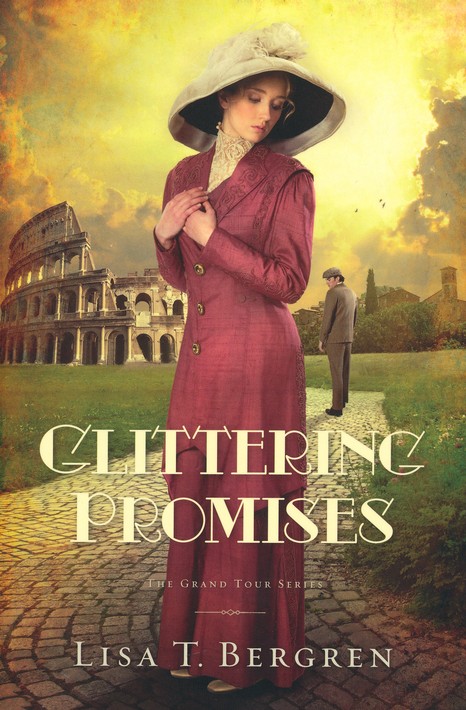 Synopsis:~
Wealth cannot buy peace … or direction.
For Cora Kensington, the Grand Tour was to be the trip of a lifetime. She discovered the family she never knew she had, and may have even found the love she longs for in Will. And yet her life has just become infinitely more challenging …
Hounded by journalists chasing the beguiling story of the newest American heiress, Cora fights to remain true to her past, reconcile her present, and still embrace her future. But as Will struggles with her newfound wealth, she begins to wonder if their love is strong enough to withstand all that threatens to pull them apart.
Complicating matters is the stubborn pursuit of Pierre de Richelieu and the increased demands on her time and attention. Cora must stand up for what she believes—regardless of how that might challenge current family and cultural norms—in order to remain true to who she really is.
And as she glimpses the end of the tour, Cora knows it's time to decide Who and what defines her … and who and what does not.
My take:~
Lisa T Bergren completes her Grand Tour series with the highly anticipated Glittering Promises. Still pursued by danger and romance, Cora Diehl Kensington, her siblings, the Morgans, and Bear Will McCabe are all evaluating their place in the world and each others' lives. Readers are again plunged into an historical and evocative whirlwind as these privileged young adults negotiate foreign lands and complex relationships. Most enjoyable has been watching the characters mature across this series, particularly the faith of Cora as she strives to understand her experiences and wrestles with her new found wealth. Lisa imbues her characters with authentic human emotions and motivations, providing plenty of exasperating moments as Will and Cora battle jealousy, Andrew envy, and Mr Kensington pride and the desire to control. Lisa has penned a satisfying conclusion to this engaging series, with a couple of great twists and an enduring romance.
With thanks to Litfuse for my review copy
Relz Reviewz Extras