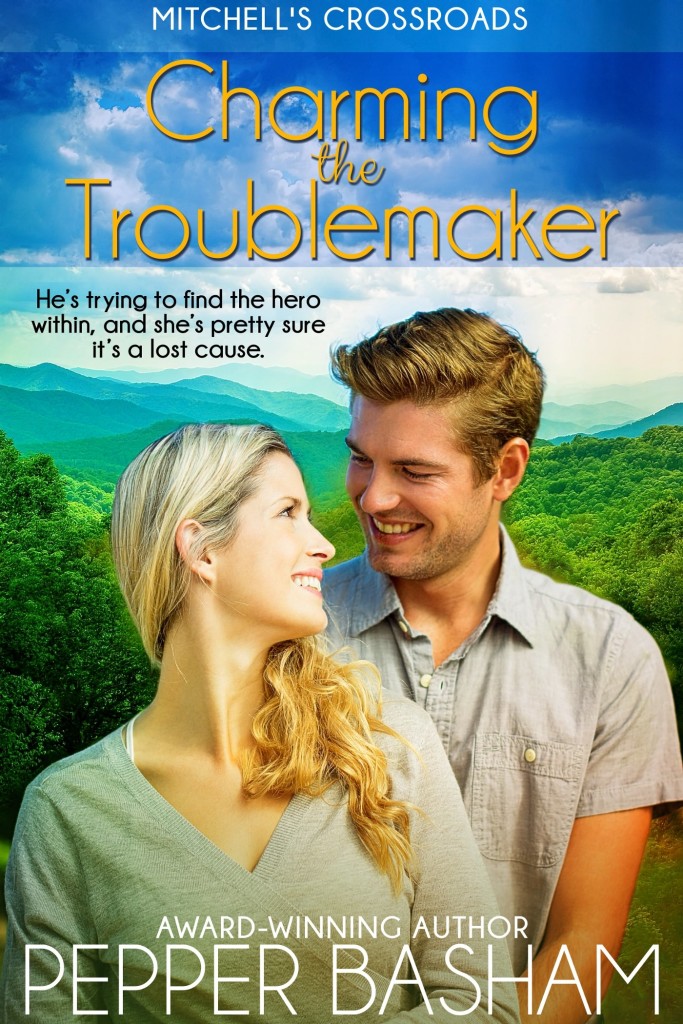 Synopsis:~
When Dr. Alex Murdock is demoted to a university in rural Virginia, the last thing he expects to find is a future. But country charm never looked as good as it did on Rainey Mitchell. 
Rainey Mitchell does not need a high-class flirt in her wounded world, but trouble and temptation wafts off the new professor as strong as his sandalwood-scented cologne. When circumstances thrust them together to save her tutoring clinic, can the troublemaker find the hero inside and encourage the reticent Rainey to open her heart again?
My take:~
Pepper Basham's contemporary romance novels have the perfect balance of sugar and spice, hilarity and depth, along with a good dose of Appalachian wit, wisdom, and charm. Charming the Troublemaker puts it beyond doubt! Alex and Rainey are vividly drawn and worm their way into your heart with ease. Pepper peels back the layers of Alex's charm offensive to uncover a vulnerable and tender man, while she has imbued Rainey with intelligence, strength, and practicality making her so genuine you would seek her as a friend. Attraction abounds and the sparks are never wasted whenever Alex and Rainey grace the same page. The preciousness of a loving family and the healing power of genuine faith and loyal friendship make for a charming and invigorating read.
With thanks to the publisher and author for my review copy
Relz Reviewz Extras
All Things Basham @ Relz Reviewz
Visit Pepper's website
Connect with Pepper: Facebook || Twitter
Buy at Amazon: Charming the Troublemaker