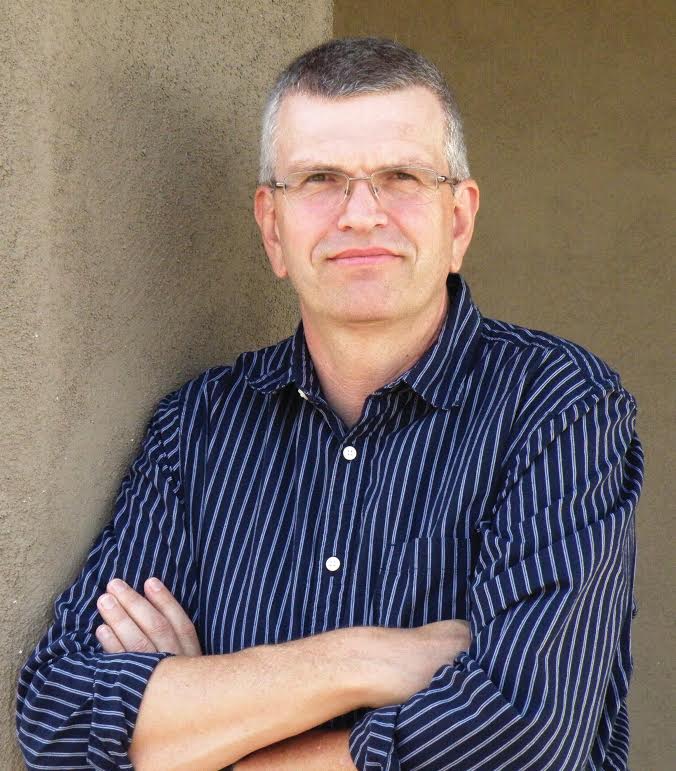 Discover more about
Chris Fabry
and his novelisation
The Song
Tyndale House
********
A book character that sticks in my mind is…Scout Finch. I think that other than the Hardy Boys, Scout was one of the first stories I read that felt real to me. The people came alive on the page. Her voice was so strong and you could almost hear her breathe between sentences. Such a powerful character, but innocent, and in the middle of circumstances she didn't understand and couldn't control, but she made a difference just by observing them and telling them.
I'm completely immersed in their storytelling, whenever I read a book by…Pat Conroy. Fiction, nonfiction, it doesn't matter. Pat has me by the throat just by putting his name on the outside.
The first person who encouraged me to pursue my writing was…I suppose my mother encouraged me by reading to me. Teachers through the years did the same. But the one that stuck was my journalism professor in college, Bos Johnson. He died in November, 2014, and I wrote a blog about him. I'll never forget the words he wrote on an evaluation. It just an off-hand comment that said, "Hey, you can write!" I feel those words still.
If I wasn't a writer, I would be…a talk show host. Wait, I am one. Radio was in my blood when I was a teenager, so I suppose I would be doing some kind of broadcasting, which I do each day on Chris Fabry Live on Moody Radio.
I write stories because…it's what I'm made to do. I can't think of any other way to express it. It feels like breathing to me. And I get such a kick out of sitting and letting the story come to me instead of chasing after it.
The Song

Jed King's life has been shaped by the songs and mistakes of his famous father. He wants to sing his own song, but the words and melody are elusive. Haunted by the scars inflicted by his broken family, Jed's dreams of a successful music career seem out of reach . . . until he meets Rose.

As romance quickly blooms, Jed pens a new song and suddenly finds himself catapulted into stardom. But with this life of fame comes temptation, the same temptation that lured his father so many years ago.

Set in the fertile mid-South, this quest for success leads Jed and Rose on a journey that will force them to deal with the pain of loss, failure, and the desire to be who God created them to be.

Lyrical and deeply honest, The Song asks the hard questions of love and forgiveness. When even the wisest of men are fools in love, can true love persevere?
My latest novel can be described by these 5 adjectives…Musical. Sexy. Heart-breaking. Longing. Regret.
My main character is…Jed King, and it's funny talking about him because I wrote him after the film was finished, so you can see what he looks like rather than have to imagine him. Rugged good looks. Scruffy faced—except when he lets the beard grow. Easy-going smile. His love interest is Rose, and she's a down-home, country girl who just wants to live her life fully. When she meets Jed, she gives him a song and a passion that he didn't have before the meeting.
My story's spiritual theme is…don't commit adultery. That sounds really in-your-face and on the nose, but it's true. A lot of really bad things happen when you break your marriage vows. But the other spiritual theme is that God's forgiveness can cover our sin and deliver us from what we thought we wanted.
The story I'm currently working on is…War Room. It's a novelization of the latest Kendrick Brothers movie and I'm really excited to see what this film about the power of prayer will do to people who see it and read the book.
You may not know this about me, but I…have never bought a new car and I don't like to let go of old ones. Our current "family car" has 277,000 miles on it and every day feels like Christmas. The transmission may fall out tomorrow, but I've made it to the moon in that car.
I might go all fan girl (or fan boy) if I met…Tom Hanks. He seems like a nice human being and very talented.
If I could travel back in time, I'd go to…the home my father and mother grew up in. I've heard of the poverty they experienced. I've imagined it. But to sit with it smell it and view it would be revealing.
I get lost in the music when I listen to…Thomas Newman Soundtrack. Pick one. They're all fantastic.
A long held dream of mine is…to have a writing casita in the back yard where I do nothing but write. No radio. No computer work. Just write. In fact, I named my company, "Just Write Productions."
Thanks Chris!
Relz Reviewz Extras
Reviews of Almost Heaven, June Bug & Dogwood
Visit Chris' blog
RBC Book Club interview with Chris
Buy at Amazon: The Song or Koorong